TENNERTON – The Buckhannon-Upshur football Buccaneers will look to end a three-game slide when they visit the No. 11 Oak Hill Red Devils Friday night. Kickoff is slated for 7 p.m.
The Bucs are coming off a heartbreaking and last-second 20-17 loss to Lewis County last Friday and will enter the game with a 2-5 record.
"We lost two starters in the second half of that game to injury," stated Buckhannon-Upshur head coach Zach Davis. "That said, we make a couple of plays, we win the game. We were just one or two plays away, but that is football."
Davis and his team have had a motto of "Going on to the next challenge" regardless of how they did the previous game, but the head coach admitted that it's been tougher than usual this week after the Lewis County loss.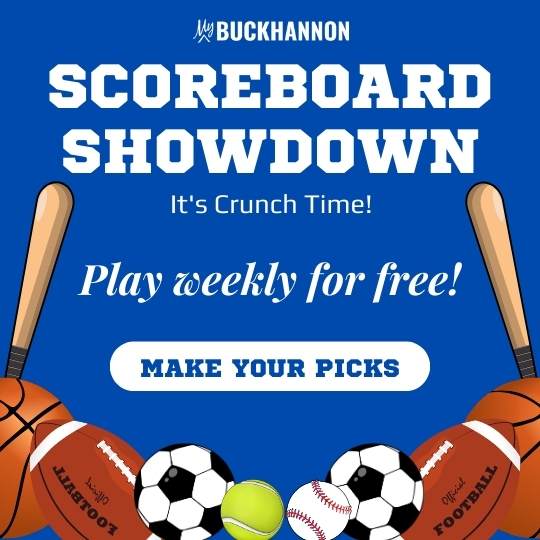 "Personally, I didn't eat or sleep all weekend," stated Davis. "On Monday, though, we just had to move on to the next one. We can't feel sorry for ourselves. We just needed to get back out there and practice, get them back in the groove, and we had a good week of practice."
The Bucs will go back on the road after a three-game homestand that saw them go 0-3.
"It's great to play at home, and we have great support and great fans, but there is a part of me that likes going on the road," noted Davis. "It's more solitary; you can simply focus on your job and the team at hand. There is some goodness to that."
Oak Hill has quietly put together a nice season thus far, entering the game with a 5-1 record, although the five wins have come against teams with a combined 8-24 record.
The Red Devils are coming off a 40-6 road win against winless Greenbrier East last Friday.
Oak Hill was led in that game by quarterback Malachi Lewis, who completed 12 of his 16 passes for 257 yards and one score and tailback J.D. Mauritz, who ran for 88 yards and three touchdowns.
According to Davis, the Red Devils will have a new look to them under first-year head coach Davon Marion.
"They have a new coach this year in Davon Marion," said Davis. "He has changed things up. On defense, they run a 4-4 now instead of a 50, and offensively, they will spread you out. They are a lot bigger up front and have some decent skill players. They are very athletic. If you give them space, they are gone. Coach Marion has done a nice job with them. You can tell they are well-coached."
Davis said losing two offensive starters (Strader and Davis) will simplify the offensive game plan for Oak Hill.
"We are always going to run the ball at you and take advantage of what they give us in the passing game," said Davis. "Defensively, we just have to tackle guys in open space. If we don't turn it over, win time of possession and limit their big-play ability, I think we will put ourselves in a good position to win the game."