BUCKHANNON – See the art, meet the artist.
This weekend, downtown Buckhannon will come alive with color as more than 25 West Virginia artists display paintings, jewelry, pottery, greeting cards, photographs, baskets and much more at Artistry on Main's Spring into Art show.
This year's show will be held in a striking new venue — the Opera House on Main Street — on Friday, April 12, and Saturday, April 13. The opening of the juried show, along with a reception, is slated for 5 to 8 p.m. Friday evening, while the main event is set for 10 a.m. to 5 p.m. on Saturday.
The Spring into Art show will feature 16 artists from Artistry on Main and 10 outside artists with works in a variety of different mediums.
Suzan Morgan, the event coordinator and an Artistry on Main artist, said guests can browse painting, jewelry, macramé, blacksmithing, ink and water color, photography, handmade doll clothes, fabric baskets, jelly and candy, pottery, wood items, soap, embroidery, greeting cards, baskets and wire bugs at the show.
"I really believe in art," Morgan said. "I believe artists are important for a good healthy community. I think it's healthy for individuals to be creative, no matter what level you're on."
The president of Artistry on Main, Christine Keller, said the show is a good opportunity to find quality items and meet the person who makes them.
"It's a great way to meet the makers of the product – to come out and talk to them and to actually get a chance to understand the processes for making their art, because the artists love to tell you how they're doing things and how long it takes for them to create it or what inspired them to do a certain piece," Keller said.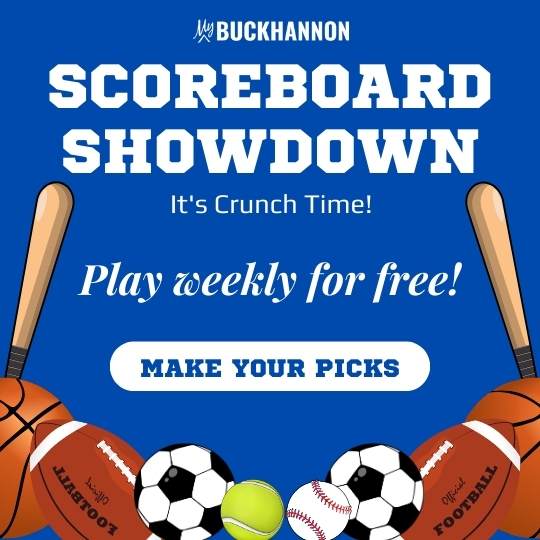 On April 12, the show will host a reception with live music, drinks and finger food, and Keller said that will be the best chance to meet the artists and get the first choice of the art offered for sale.
According to Keller, the art show in Buckhannon dates back about 10 years. It was originally held outdoors, and this marks just the second year it has been inside and the first at the Opera House.
"We keep doing this show because art is needed more than what most people are exposed to," Keller said. "Especially in today's world, when they're losing the arts in schools … it just broadens the mind of younger people. It also gives those who do have the inclination to make something, a way to sell their art and put them in touch with the public."
Morgan said the show is a good outlet for people to learn about Artistry on Main, a local art gallery and artists' co-op.
"We want to bring art into the community," Morgan said. "We want to help the public get to know Artistry on Main. A lot of people will come to the show that maybe have never been to the storefront or don't even know we have a storefront."
The Artistry on Main gallery, located at 27 E. Main St., gives artists a place to exhibit their work and the public a chance to purchase handmade items and gifts. Both Keller and Morgan currently have works in the gallery for purchase.
"Not only do people get to buy from us and see what we do, I always hope that it inspires them," Morgan said. "I can't tell you how many people say, 'Oh, I've been working on a quilt for years and I should get back to that,' and I'm thinking, 'Go for it.' Be inspired, not necessarily to buy from us, but to make art, to do some do something creative."