After over 45 years as an employee at Glenville State College, Debra (Reed) Nagy is retiring. Throughout her decades of service to Glenville State, she has worked with eight different college presidents, two of GSC's Community & Technical College provosts, helped hundreds of staff, faculty, and administrators, and interacted with countless students, alumni, and friends of the college.
In 1973 she came to GSC as secretary and bookkeeper for the campus Bookstore which, at the time, was operated by the College. She was promoted to store manager in 1975 following the retirement of one of her mentors, Nellie Engelke, and while assuming the role which included being the store's sole buyer, she also continued her secretary/bookkeeper duties. Nagy's efforts in the store over the years saw revenue increase to $1 million, due in part to former GSC President William K. Simmons' approval of a mid-1990s expansion of the Bookstore that brought increased square footage and expanded inventory. She also ran Central Supply, located just off the Bookstore from 1987 until 2000, this being a centralized location that college staff frequented for their office supplies.
After the College opted to outsource Bookstore operations in 2000, Nagy served as Special Assistant to the President/Coordinator of Alumni Affairs for a year before being tapped to serve as Business Manager of GSC's Community and Technical College which was headquartered, at the time, in Summersville although classes were offered in Braxton and Lewis Counties as well. She commuted to the Summersville campus during the 2001-2002 fiscal year and, although back on campus and serving in the Business Manager for Special Projects capacity, when the state legislature mandated that community and technical components be severed from GSC's main operations by 2003, Nagy worked with the College's Business Manager and with the CTC Provost in what would become a two-year process to close out operations and divide enrollment between Glenville State and the newly formed New River Community and Technical College.
In the fall of 2003 and while still retaining her Business Manager for Special Project duties, she was again appointed Coordinator of Alumni Affairs and the following spring also took on the additional duties of Facilities Manager/Scheduling including Facilities Rental.
She was able to relinquish her Business Manager for Special Projects duties in 2007 after having been named Director of Alumni Affairs in addition to being named Special Assistant to the President again in 2006, this while still retaining her facilities scheduling and rental duties.
With the exception of the time that she was heavily involved with GSC's Community & Technical College component, Nagy has coordinated the college's special events including Homecoming, the Curtis Elam Athletic Hall of Fame Induction Banquet, Commencement Exercises, and other major events since 2000. Many on and off campus also consider her to be GSC's unofficial historian because of her wealth of institutional memory and her passion for the institution, her motto being that, "you can't get to where you're going if you don't know where you've been."
"I've truly enjoyed my years at Glenville State College," she said. "My first 27 years in the Bookstore put me in touch with so many of our students and alumni. As I've changed jobs, many of them have kept in touch, and as Alumni Director, I've not only been able to use the Alumni House as their information center on campus and the bridge between their new life as graduates and their alma mater but to reminisce with so many of them about their time at GSC and to keep up with where they are and what they are doing."
Nagy completed her College Business Management Institute Certification from the University of Kentucky in 1978 after having attended these classes in the summers of 1976, 1977, and 1978. She also received her College Business Management Institute Refresher Certification in the summer of 1988.
She is lifelong a resident of Gilmer County and was married to her husband Paul for 35 years until his passing in May 2017. They have a son, Paul III, who resides in Charleston, West Virginia.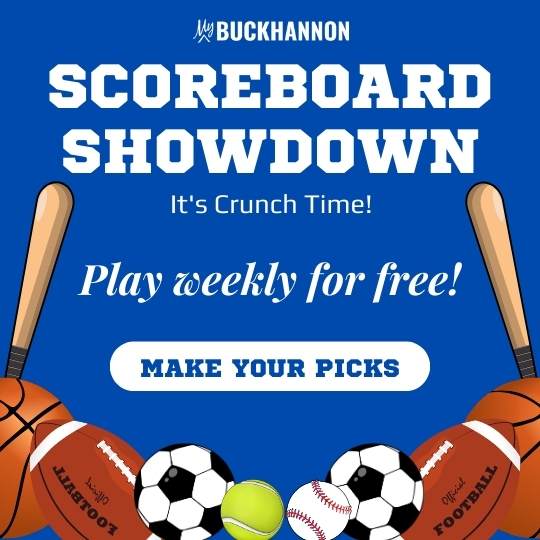 "Frankly I have a hard time imagining Glenville State College without Deb Nagy," said GSC President Dr. Tracy Pellett. "Debbie is someone who dedicates her time to make sure that things run smoothly for the rest of us; I think that says a lot about her. More importantly, I don't know that you could find a bigger advocate for Glenville State, our alumni, and the preservation of our college's rich history. My hope is that she'll remain an active participant in our alumni and college events even if she isn't holding office hours anymore."
Her last day will be June 30, 2018 although she hasn't ruled out possibly working as a consultant for the college from time to time.