BUCKHANNON – The chief of the Ellamore Volunteer Fire Department is on a voluntary leave of absence after he was served a warrant for allegedly setting fire to another person's land.
Fire chief Jamie Pugh faces a charge of setting fire to lands of another, a felony, connected to an incident that allegedly occurred March 30, 2019.
According to the criminal complaint in the Upshur County Magistrate Clerk's Office filed by Senior Natural Resources Police Officer Tanner Collins, Pugh was served with a warrant Friday, Nov. 22.
The complaint alleges that Pugh set fire to property belonging to Ralph Joseph Parsons, located along Little Sand Run Road.
The file says Pugh drove "up and down the road in his red Dodge Durango" at about 2 p.m. and then stopped and exited the vehicle.
"Approximately 16 seconds later, smoke started from the spot [where] he stopped and exited his vehicle," the report says.
The complaint also says Pugh called the West Virginia Division of Forestry sometime between March 30 and Nov. 13 and allegedly admitted he had viewed the homeowner's video and that the vehicle pictured in the video belonged to him.
"He also stated that he was having vehicle problems and his vehicle started the fire," Collins wrote in the report. "He also said the reason for him turning around was kids playing by the abandoned house (which caught on fire) and a loud boom."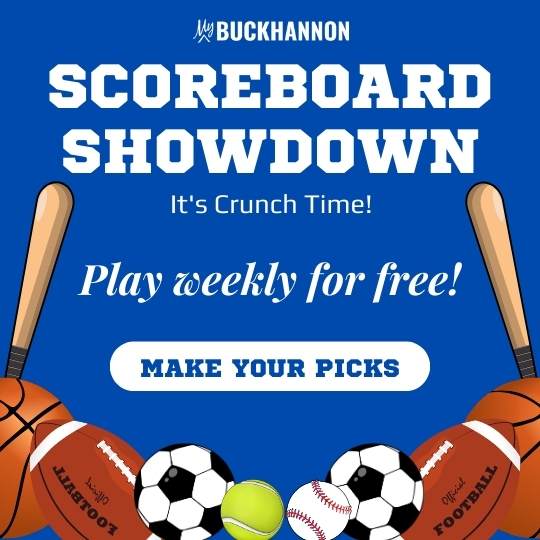 However, the complaint says that when Pugh was questioned Nov. 13, he allegedly admitted to starting the fire.
"He then admitted he started the fire with a lighter for unknown reasons," the file says.
When reached by telephone on Monday, Pugh declined to comment on the advice of his attorney.
However, the Ellamore Volunteer Fire Department sent the following statement to My Buckhannon: "On behalf of the Ellamore Volunteer Fire Department, we are aware of the allegations against our Fire Chief Jamie Pugh. At this time, he has chosen to take a voluntary leave of absence until these allegations are resolved. We have no further comments."
The statement notes assistant Ellamore fire chief Mark Howes became head of the department as of Friday, Nov. 22.
Pugh is free on a $10,000 bond.
The penalty for a conviction of setting fire to lands of another is a fine of not less than $500 but not more than $5,000, imprisonment in the state penitentiary for a term of one to five years, or both in the discretion of the court.