The West Virginia Department of Health and Human Resources announced Saturday that 470 new cases of COVID-19 have been identified in the Mountain State, including eight in Upshur County.
Six additional deaths have been attributed to the disease, according to the DHHR – a 62-year old male from Fayette County, a 70-year old male from Summers County, a 76-year old female from Logan County, a 78-year old male from Cabell County, a 91-year old male from Cabell County, and a 79-year old male from Kanawha County.
Upshur County remains orange on the daily alert map Saturday. If that color designation holds when the official W.Va. Department of Education map is released at 5 p.m. Saturday, schools will be closed to students for the fifth straight week.
Upshur students were already not scheduled to return until Nov. 5 at the earliest due to the current outbreak in the transportation department.
In Upshur County, the DHHR report Saturday removed two probable cases from Oct. 26 and one probable case from Oct. 28. It added two probable cases to Oct. 30, as well as three confirmed cases on Oct. 26, one confirmed case on Oct. 28 and four confirmed cases on Oct. 30. That works out to a net increase of eight cases Saturday.
Thirty-seven cases have been reported in Upshur County in the last week, and a total of 46 remain active, according to the DHHR.
Free testing will be held from noon to 4 p.m. Sunday at Buckhannon-Upshur High School.
"The West Virginia Department of Health and Human Resources reports as of 10 a.m., October 31, 2020, there have been 776,609 total confirmatory laboratory results received for COVID-19, with 24,460 total cases and 457 deaths," according to a press release.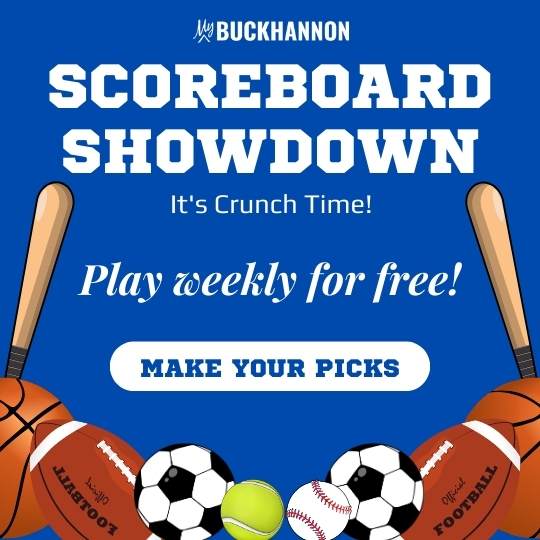 New cases were reported Saturday in Berkeley, Boone, Braxton, Brooke, Cabell, Clay, Doddridge, Fayette, Gilmer, Grant, Greenbrier, Hampshire, Hancock, Hardy, Harrison, Jackson, Jefferson, Kanawha, Lewis, Lincoln, Logan, Marion, Marshall, McDowell, Mercer, Mineral, Mingo, Monongalia, Monroe, Morgan, Nicholas, Ohio, Pleasants, Pocahontas, Preston, Putnam, Raleigh, Randolph, Ritchie, Roane, Summers, Taylor, Tucker, Tyler, Upshur, Wayne, Webster, Wetzel, Wirt, Wood and Wyoming counties.
About 5,176 West Virginia cases remain active, according DHHR data. Of the cases that are no longer active, 18,827 people have recovered and 457 have died. The daily percent positive was 3.98%.
CASES PER COUNTY: Barbour (187), Berkeley (1665), Boone (404), Braxton (71), Brooke (243), Cabell (1526), Calhoun (36), Clay (65), Doddridge (72), Fayette (794), Gilmer (65), Grant (199), Greenbrier (210), Hampshire (143), Hancock (234), Hardy (108), Harrison (680), Jackson (410), Jefferson (622), Kanawha (3799), Lewis (105), Lincoln (260), Logan (796), Marion (410), Marshall (404), Mason (179), McDowell (128), Mercer (794), Mineral (239), Mingo (648), Monongalia (2348), Monroe (264), Morgan (156), Nicholas (191), Ohio (604), Pendleton (77), Pleasants (34), Pocahontas (73), Preston (214), Putnam (952), Raleigh (855), Randolph (425), Ritchie (48), Roane (115), Summers (135), Taylor (172), Tucker (66), Tyler (48), Upshur (276), Wayne (612), Webster (36), Wetzel (205), Wirt (56), Wood (671), Wyoming (331).