BUCKHANNON – On Thursday, Upshur County residents gathered at the Event Center at Brushy Fork to honor outstanding residents, organizations and businesses who strive to make Upshur County more vibrant.
The Buckhannon-Upshur Chamber of Commerce named its 2018 honorees at its annual dinner.
Each year, one of the highest honors is presented to the Citizen of the Year. As everyone paused to reflect on 2018, it was not a surprise to many in attendance that the award went to a woman who worked diligently to touch so many lives in the area.
Tappan Squires is a native of Buckhannon and was a fixture at Buckhannon-Upshur High School – a member of the faculty from 1985 to 2018 – where she was named faculty member of the year during the 1999 -2000 and the 2017-2018 school years.
Tappan was the faculty chair of the health and physical education departments, was the student council advisor – except when her nephew was student body president – prom advisor, was active with the tennis teams, was assistant girls' basketball coach and assistant swim coach.
She was an original member of the B-UHS Athletic Hall of Fame Committee and outside of the school, Tappan served on the Upshur County Park Board, was an assistant youth league soccer coach, board member of the Buckhannon Swim Club and a member of the Buckhannon Chapter A of P.E.O.
"Tappan bravely and courageously battled breast cancer, diagnosed in the spring of 2016 until the end of her life on Dec. 31, 2018," said Robbie Skinner, emcee for the evening, and also Squires' nephew. "Tappan showed an entire community how to live life to the fullest, with grace, passion, encouragement, power and finesse.
"Few people have touched lives like Tappan. She had a way with everyone – young and old, rich and poor, athletically gifted or not. She made everyone feel welcome in her gym, in her office, in her pool, on her court, in her home or in her community."
Tappan's family accepted her award. Daughter Katie Squires said the family thought the award for Tappan was a great honor.
"If she were here, she would probably say she didn't want the recognition and she didn't need the fuss," Katie said. "I think for us, as a family, and for us, as her children, the award emphasizes her impact not only on our family but just the representation she had at the high school as well."
Katie said she and her family were able to see Tappan's impact on others firsthand.
"After she passed, there was a memorial service at the high school, and it was packed," Katie said. "For us, we just saw, and we knew it, but we saw how respectful the students were of her memory."
Katie said the high school staff did a wonderful thing in putting out a display board and allowing the students to write notes. Then, the staff presented the notes to the family.
"Students who had never met her nor had her as a teacher took a moment out of their day to write a note to our family," Katie said. "Students said they had never had her as a teacher but saw the impact she had on others – that really meant a lot to us."
Katie said the Citizen of the Year award offered the community an opportunity to remember her legacy.
"As a mom, she was loving," Katie said. "She was always accepting to all students and everyone. She was joyful – she found positivity in so many things – even throughout this battle. She worked every day she could. She also showed respect for everyone she came across – students, fellow staff and faculty at the high school, friends or anybody she met."
Shane Lyons, West Virginia University Athletic Director and Associate Vice President, served as the keynote speaker for the Buckhannon-Upshur Chamber of Commerce Annual Dinner. Lyons is in his fourth year as the director of athletic programs and said his vision focuses on the betterment of the more than 500 student-athletes and their day-to-day needs that will help them succeed in the classroom and in competition.
"It's good to be home," Lyons said. "It isn't my athletic department – it's our athletic department and our university. West Virginia University is the state program."
Lyons said it is his job to work for the hardworking people in the state.
"When we win, everybody wins. It makes everybody in the state feel good. We have had a good year. Losing the bowl game is not how we wanted to finish up."
The 2018 Businesswoman of the Year was Amby Jenkins.
She began working for the City of Buckhannon following her graduation from Buckhannon-Upshur High School and has worked there for more than four decades. In 2000, she was named the assistant city recorder. In 2016, she was elevated to the role of director of finance and administration while serving as the City Hall office manager.
"Simply stated, the city does not have an employee who is more committed to their work than Mrs. Amby Jenkins," Skinner said. "She is well-known as being the first person to the office every morning and the last one to leave in the evening. She demonstrates impeccable character and favors no person over another. She embodies fairness, empathy, honesty and friendliness while steadfastly demonstrating the most excellent work ethic. She has been particularly supportive of the city's efforts to restore the Colonial Theatre and the new multi-use building for Stockert Youth Center."
Bob Skinner was tapped as the 2018 Businessman of the Year.
"In our family, and for the past 40 years throughout Bobcat Nation, Bob Skinner has been the name thousands have associated with West Virginia Wesleyan College," said Skinner, Bob Skinner's son. "Starting out, he has served as Director of Campus Activities, Sports Information, Housing and Greek Life, then moved to admissions where he was the director for 18 years, and since 2010, vice president for advancement.
"He has been recognized nationally by colleges and universities for achievements in advancement, and admissions."
Robbie said under Bob's leadership, Wesleyan secured a $33 million capital campaign, focused on enhancing the school's tradition and empowering its future.
"Most recently, he, and the members of the advancement staff team, helped Wesleyan meet the required $2 million Title III endowment challenge which, in turn, helped grow the college's endowment by $4 million," Robbie Skinner said. "His success at the college, and in life can be attributed to his gift of creating, building and fostering relationships. When he was the Director of Admission, he knew where every single student was from, what their major was, who their parents were, and what they wanted to do with their lives.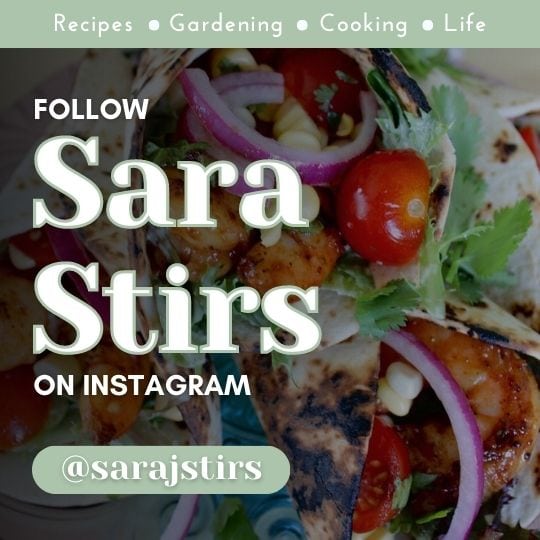 "Now, as vice president for advancement, he knows where alumni live, work, their kids' and spouses' names, and what connects them back to their Home Among the Hills. He is Mr. Wesleyan. No one knows Wesleyan, or its people they way Bob Skinner does."
Skinner said his father taught him and his brother, Chris, to live by the teachings of John Wesley – to always, "Do all the good you can. By all the means you can. In all the ways you can. In all the places you can. At all the times you can. To all the people you can. As long as ever you can."
This year's Business of the Year award winner is Micrologic, Inc., owned by Emiel Butcher and Mike Sherrell.
"Since 1993, our honoree has exhibited unmatched service, while raising their hand to take on sometimes difficult projects that truly matter despite the hard work and road blocks involved," Skinner said. "Passionate about serving the heart of rural West Virginians, our honoree is always looking to make lasting partnerships and create custom solutions for their customers. Through cutting edge innovation, this growing company connects thousands of people daily, providing internet, security and networking solutions, accomplishing more year after year."
Some of their projects include connectivity in both the Audra and Watters Smith State Parks, partnering with the city of Buckhannon and the Upshur County CVB to install a speaker system along Main Street, partnering with the Grant County Development Authority to extend their services and install wireless internet for businesses who operate in the Grant County Industrial Park and initiating the Community Connect Grant, a 1,000 square mile broadband expansion project to bring broadband to more than 3,000 underserved homes at affordable rates.
The Parish House was named the 2018 Organization of the Year.
"This organization is a designated mission project of the West Virginia United Methodist Conference, and is committed to working with others in this place offering outreach ministry with the United Methodist congregations of Upshur County plus Volga and Hacker Valley in Barbour and Lewis Counties," Skinner said. "It houses organizations like Crosslines, a community agency that provides assistance of various kinds to local residents in need, and, it partners with other local churches, agencies and West Virginia Wesleyan College."
The Parish House's mission is to minister to the immediate physical, mental and emotional needs of the people of Upshur County and beyond, and to stimulate social change, and it's been doing so for more than 27 years, Skinner said.
"When the great flood of 1985 struck, and then in 1986 when many local miners were laid off, Crosslines was established with a core of volunteers as an information-referral agency only," Skinner said. "It quickly became an agency dedicated to actively helping persons pay utility bills and assisting with other financial burdens. Crosslines is chartered as a separate non-profit corporation with an ecumenical board."
In recent years, The Parish House has responded to the needs of homeless and transient individuals. In addition, it hosts and/or assists with holiday meals for those who do not wish to be alone at Thanksgiving and Christmas or for those who do not have the financial means to prepare a traditional holiday meal.