BUCKHANNON – In December of every year, the flavor of the Christmas season – peppermint – starts to push pumpkin spice off the shelves of retail and grocery stores.
It's inevitable: By the time you've seen every combination of pumpkin pie, pumpkin spice or purely pumpkin-flavored goodies you can imagine (pumpkin pie PopTarts, anyone?), peppermint or some combination of peppermint and chocolate plunges in and literally freshens things up.
Maybe you're a procrastinator and you've put off holiday shopping until the few days leading up to Dec. 25. Maybe the icing for your gingerbread cookies turned out too thick or too runny.
Maybe you feel like you can't stand to wrap one more present.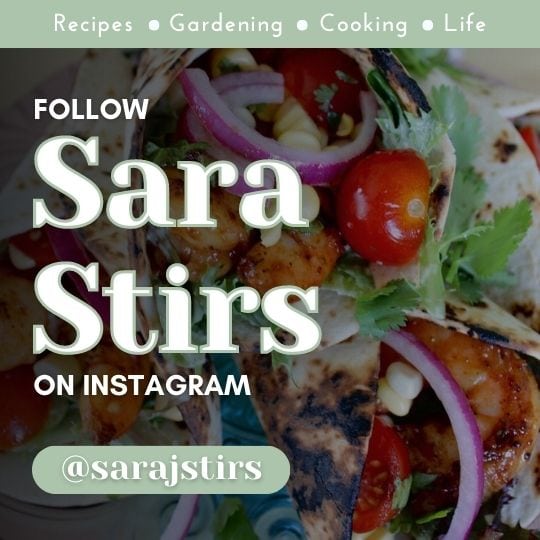 Bottomline – the holiday season can be stressful, and we could all use a break and a little something sweet or spiked. Luckily, My Buckhannon scoped out the best peppermint and peppermint-chocolate beverages, coffees and confections we could find in Upshur County for you.
And in no particular order, here's what we came up with:
1. Candy cane milkshake, C.J. Maggie's American Grill
This is the richest, thickest, most satisfying combination of 10 ounces of hard-packed (i.e. not soft-serve) vanilla ice cream, whole milk, crushed Starlight mints and red, mint-flavored syrup you can find in town – or maybe anywhere. It's extra-large, which just means there's more of it to love.
2. Peppermint mocha, Stone Tower Brews
While Stone Tower Brews serves up this Christmastime classic year-round, it becomes especially popular during the holidays.
What's nice about STB's version of the peppermint mocha – also famously offered by Starbucks on an annual basis – is that the peppermint flavor is a bit milder and more pleasant than Starbucks' rendition.
The peppermint mocha is made by mixing peppermint and chocolate syrups with a double shot of espresso and milk. It can be served hot or iced, says store manager Courtney Page, and don't forget to request STB's homemade whipped cream to top of this Yuletide favorite.
3. The Grinchtini, The Social Bar
You don't have scale the treacherous Mount Crumpit, where the Grinch's infamous, reclusive dwelling is located, to find the Grinchtini. All that's required is a stroll down North Kanawha Street to The Social Bar where this luscious combination of vodka, coffee liqueur, crème de cocoa, crème de menthe and half-and-half can be found.
Rimmed with crushed candy canes, the Grinchtini doesn't come with a guarantee that your heart will grow three sizes, but we're betting some time savoring this martini, which starts out sweet, but ends on a slightly tangy, but pleasantly sour note, is a mix of spirits that will help rekindle your Christmas spirit.
However, if martinis aren't your thing, check out The Social's famous frozen hot chocolate, which owner Katie De La Vega says can be fashioned year-round.
The frozen hot chocolate tastes exactly how it sounds: It's a slushy mix of 360 chocolate vodka, coffee liqueur and hot chocolate mix in a mug lined with crushed candy canes.
Note: Alcoholic drinks.
4. Peppermint stick ice cream, Sweet A Licious
Although Sweet A Licious has been carrying a variety of delectable peppermint-flavored Hershey's hand-dipped ice creams, this is our favorite because even its colors are seasonal.
Frequently described as a candy cane on a cone (or in a cup), peppermint stick is peppermint ice cream with tiny, crunchy red and green mints mixed throughout. It's so refreshing and so seasonal, but know that if you don't absolutely love mint, this flavor isn't for you.
Subject to availability (as Christmas approaches, they're selling out fast, according to owner Michelle Jack), Sweet A Licious also stocks several other delectable Yuletide treats, including hand-dipped peppermint bark moose tracks ice cream.
In addition, they serve up specialty pepperminty/minty milkshakes, including the Crunchy Candy Candy (essentially, a peppermint stick milkshake with crushed peppermint candy) and Mistletoe Mint (green mint chip ice cream blended with milk and topped with Andes chocolate mints).
And if you need a mid-day pick-me-up, grab a peppermint iced coffee made of Mountain Roaster coffee, peppermint mocha creamer and a dash of Woodford Reserve mint simple syrup.
5. Peppermint dark chocolate/white chocolate cupcakes, Fish Hawk Acres
Although we can't guarantee they'll be offered among the fresh-baked goods of the day, if available, these exquisite cupcakes are worth the calories. Essentially, they're just a chocolate peppermint cupcake topped with regular buttercream icing. The catch? The peppermint flavoring added to the icing almost gives it a light, whipped icing taste. Whether you choose a cupcake garnished with a candy cane Hershey's kiss or a simple candy cane stick, you can't go wrong: We highly recommend these.
But that's not all, folks! 
If we've missed any peppermint drinks or desserts, please send an email to My Buckhannon at news@mybuckhannon.com to alert us.
Also, throughout our weeks-long taste-testing adventure, we stumbled upon these other holiday concoctions, which might be more up your alley if peppermint tastes like toothpaste to you.
-Sweet A Licious carries two other holiday specialty shakes – the Oreo cookie-based Santa's Cookies and Milk and Sweet Traditions, a blend of milk, ice cream, eggnog and nutmeg.
-For a very limited time, Stone Tower Brews is serving up gingerbread lattes, complete with a gingerbread cookie man struggling to stay afloat amidst a sea of house-made whipped cream and a made-from-scratch eggnog latte, which Page, STB's manager, says will likely be available through the time the coffee shop closes at 2 p.m. on Christmas Eve.
-The 88 Restaurant & Lounge's December drink specials include Holiday Mules, a cocktail dubbed the Holiday Wreath and (have yourself) an Old Fashioned Christmas.
Alcoholic drinks.
From all of us at My Buckhannon to you, eat, drink and be merry.
Merry Christmas, all!