BUCKHANNON – The City of Buckhannon will likely consider a $4.5 million budget for the 2019-2020 fiscal year that's about $117,000 higher than the previous fiscal year's budget at its March 21 meeting.
City finance and administrative director Amberle Jenkins on Wednesday presented city council with a budget adjusted from its first working budget meeting in February.
The revised budget factors in up-to-date property valuations from the county assessor's office, $1 per hour average merit-based employee raises, $500,000 in street improvement, costs associated with the city police and fire departments working toward earning accreditation and more, she said.
No municipal sales tax included
The 2020 fiscal year budget is still a draft.
However, as it stands now, the budget – an estimate of the city's revenues and expenses – is set at $4,524,908, which is an increase of $117,429 from what the city originally approved for its 2018-2019 budget at the start of the fiscal year.
Jenkins said she did not factor in any projected revenue from the city's 1 percent municipal sales tax because it won't be implemented until Jan. 1, 2020, meaning funds it generates won't begin to roll in until April 2020.
(The city had initially desired to effectuate the 1 percent tax July 1, 2019, but a state Senate bill that would have permitted just that died last week in the House of Delegates.)
"The inability to start collecting that sales tax… you know, it is what it is," Mayor David McCauley told council at the working budget session. "We'll kick the can down the road for now … but it puts a cramp in our plan."
Pay raise plan
Nonetheless, Jenkins said the departments that operate under the umbrella of the general fund – including streets and parks, police, fire, city hall and Stockert Youth & Community Center – are being fully funded and most needs are being met.
"In this budget you have about $500,000 in street improvements which is Gateway West … we also have to keep in mind that these budgets include the [accreditation] of the fire department and police department, which, they're both doing a great job on that," Jenkins said. "Every department we have is being funded for everything they need except for a few capital expenses."
Jenkins recommended council approve merit-based pay raises for all full-time employees as well as part-time police officer Tanner Collins.
According to her recommendation, each general fund department would receive a pool of money that would average out to be about a $1 per hour pay increase per employee. Supervisors would have the discretion to award pay raises based on certification attainment, job performance, dependability and more.
Raises would range from a minimum of 25 cents an hour to a maximum of $1.50 per hour, but they wouldn't go into effect until Dec. 1, 2019.
Jenkins noted many city employees haven't had cost-of-living raises for two or more years.
"I think this is a year that we really need to give pay raises," she told council. "Most employees have gone for two years without pay increases."
Although pay raises have been given when promotions are made, 47 of the city's 85 employees haven't received pay increases for two to four years, Jenkins added. The cost of implementing the $1 average per hour pay raise amounts to about $48,000 annually including benefits, she said.
And although the water department and sewer department are separate enterprise funds, and as such, craft their own budgets, Jenkins said she didn't think plant operators in those departments who'd recently received large raises ranging from $2 to $8 an hour should be included in the December pay raises.
"The council tends to set the tone for what the rest of the departments are doing," Jenkins said. "If you approve this, that's going to be the recommendation for the water, sewer departments to do as well.
"However, I would like to recommend that the [water and sanitary] plant operators that just received between $2 and $8 per hour [increases] not be included in the pay increases in December. I feel like we have to do something to move that gap from the distribution people to the plant people."
Jenkins said water department distribution employees work just as hard as water department operators; however, they're simply not as in-demand as operators.
There are only a limited number of Class IV water plant operators in the state, and McCauley has noted city officials felt they had to give significant raises to water and sanitary plant operators because a couple other entities – including the City of Clarksburg and West Virginia American Water – had attempted to "poach" the city's operators.
Public works director Jerry Arnold said knowing they would be getting a raise would boost general fund employees' morale.
"I think in December, you're going to see a huge morale increase … and just them knowing [about the pay raises] will be helpful," Arnold told council.
Budget breakdown
A color-coded pie chart displayed how the budget is divvied up. Of the entire general fund budget, 44.8 percent of funds pay for public safety, and 32.9 percent into street department projects and operations.
"Those are the two biggest ones," Jenkins said.
In addition, 7.2 percent of the budget is for administrative operations; 6.6 is for running the SYCC; 1.5 percent is for housing; 3.7 percent is for culture; and 1 percent is for flowers/parks. The city contributes 1.3 percent of its budget to outside entities, such as the Strawberry Festival Association, etc.
Jenkins said she'd placed the remaining 1.1 percent of the budget – $61,952 – into a council contingency fund. Her suggestions for how that money should be spent after July 1, included: $7,500 for GIS mapping equipment and software; $4,000 to repair the foundation and doors at city hall; $3,000 for surveillance cameras for police and street department use; $1,000 for fire department lockers; and $2,750 for LED lights for the fire department.
Her other recommendations for the contingency money were $25,000 for a side-by-side for the street department; $25,000 to fund additional street projects; $40,210 for a third full-time employee at SYCC; $5,000 for Festival Fridays; and $5,000 for the 2020 Strawberry Festival.
The city maintains a $500,000 rainy day fund for emergencies such as natural disasters, but that money isn't included in the annual budget.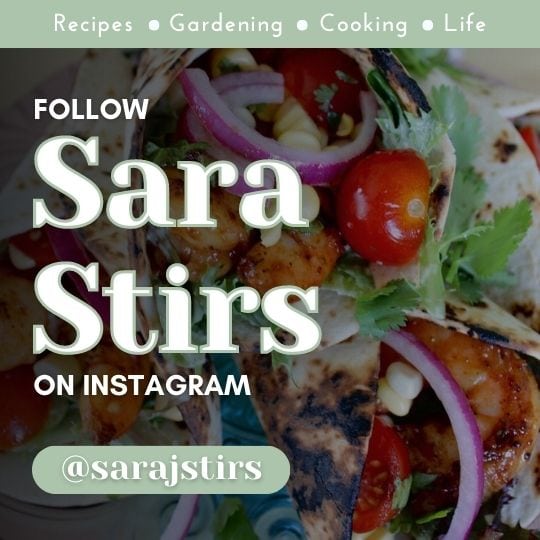 According to state code, municipalities must submit their general fund budgets to the state auditor's office by March 29.