FRENCH CREEK – The West Virginia State Wildlife Center has been a favorite place for local and regional folks to visit for nearly 100 years – so many have great memories of walking through the 'game farm,' viewing the animals, having a picnic and spending time with friends, family members, school mates or others.
But the appeal of the West Virginia State Wildlife Center's scope reaches beyond the Mountain State, across the United States and even into foreign countries.
Judy Channell, secretary for the West Virginia State Wildlife Center, said so far in 2018, visitors to the center include people from all but six states.
"In 2018, we have even had visitors from Hawaii and Alaska," she said. "Usually we have visitors from all but five or six states – we usually get someone from Hawaii or Alaska, but this is the first time in nine years that we had visitors from both."
Channell said the center is still waiting for visitors from Oregon, Idaho, Wyoming, New Mexico, South Dakota and North Dakota this year.
"It's more apt that we have unrepresented states from the West," she said. "We had visitors in 2018 from 11 different countries including Spain, New Zealand, Hong Kong, the Philippines, England, Australia, India, Germany and China. This is the first time we have had visitors from the Ukraine or Cypress."
The West Virginia State Wildlife Center averages approximately 38,000 visitors annually.
"In 2015, we had 47,000 who visited the center," Channell said. "That was because we had two new bear cubs. They are now three years old."
With that many visitors each year, one has to wonder how folks find out about this hidden gem.
"We have an excellent relationship with the Upshur Convention and Visitors Bureau," Channel said. "They promote everything we do – we give them the information and they run with it."
Channell said she thinks lots of the center's traffic comes from people visiting others in Upshur and surrounding counties.
"When people are visiting Upshur County and they ask what there is to do, I think we are one of the things mentioned," she said. "We are unique from everything else. You can ride a train or do many other things, but we are the only local zoo. There are not many zoos in West Virginia. Plus, we are unique because we only have animals native to West Virginia."
Another factor that attracts people to the West Virginia State Wildlife Center is the opportunity to see some of the Mountain State's more elusive wild animals.
"I have lived in West Virginia my entire life, and I have never seen a bald eagle in the wild," Channell said. "It's a great opportunity to see those animals."
Channell said some folks find out about the center from their website —www.wvdnr.gov/wildlifecenter.shtm — and there are brochures in hotels, rest areas and other locations around the state. But Channell said she thinks most of the visitors learn about the center from 'word of mouth.'
The West Virginia State Wildlife Center has a staff of seven – Channell, a wildlife biologist, three civil service employees and four seasonal employees who work all but nine weeks out of the year.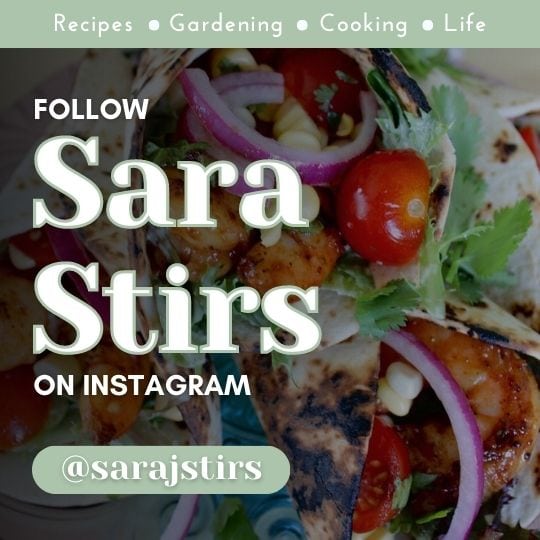 "Someone is here every single day working, including Thanksgiving and Christmas days," Channell said. "The animals have to be fed and cared for each day. It takes two people about six hours to feed everyone. They also mow and weed-eat 25 acres. Our guys are very proud of their grounds maintenance. We get a ton of compliments."
What to do at the West Virginia State Wildlife Center
Some of the animals folks will encounter at the Center include elk, bison, river otters, snakes, mountain lions, gray wolves, white-tailed deer, golden eagles, bald eagles, bobcats, wild turkeys, ring-necked pheasants, raccoons, red foxes, gray foxes, red tail hawks, screech owls, great horned owls, barred owls, groundhogs, fishers, black bears, wild boars and coyotes.
The wildlife exhibits are operated by the Wildlife Resources Section of the West Virginia Division of Natural Resources. The Wildlife Center is dedicated to presenting visitors a realistic and factual understanding of the state's wildlife and is accomplished by displaying each animal in its natural habitat.
The enclosures allow the animals to interact with their environment and exhibit more natural behavior patterns. Each exhibit has interpretive signs to help visitors learn more about the animals' life history, biology and its relationship with humans.
The Wildlife Center also offer its human visitors amenities for gatherings and get-togethers.
The center has 13 picnic tables, 10 grills and a pavilion that can be rented which has eight tables. There is a fishing pond which offers a great venue for waterfowl viewing. It is stocked with bass, bluegill, catfish and trout. Fishing is available and state rules and guidelines apply. Those fishing must have a license and a trout stamp.
To see all the animals, the trail meanders 1.25 miles through the woods and takes about an hour to complete.
Also, the center has a gift shop that sells refreshments and souvenirs. The gift shop is open April through October, while the center its operates year-round.
History of the West Virginia State Wildlife Center
"Back in the old days, the Wildlife Center was across the road," Channell said. "They had National Hunting and Fishing Days over there, but it would never hold that crowd now."
The French Creek Game Farm was purchased in 1923 and used periodically to pen raise various species of game birds and animals for restocking projects for the next 29 years. The program was discontinued when it was proven to be biologically unsound. Pen-raised animals do not develop survival skills necessary for life in the wild.
The Conservation Commission developed several native wildlife species displays for the general public, but these were in concrete-floored cages. The exhibits were popular and by the fall of 1926, nearly 6,000 people had visited the farm.
Displays were made more like the natural habitat of the animals, and in 1984, funding was obtained from the Land and Water Conservation Fund of the U.S. Department of Interior to complete the project. On September 28, 1986, the new facility was dedicated and the Game Farm was renamed the West Virginia State Wildlife Center.
2019 West Virginia State Wildlife Center Events
February 2, 2019 – Groundhog Day! Folks gather at the center and activities begin at 9:30 a.m. at the amphitheater. French Creek Freddie emerges from his den at 10 a.m.
June 1, 2019 – Visitors can hike the Old Oak Trail in celebration of National Hiking Trails Day.
June 20, 2019 – Come see the birds on West Virginia Day. Events include presentations by the West Virginia Raptor Rehab Center, educational crafts and activities, a dunking booth and birthday cake. The events take place from 10 a.m. to 3 p.m.
August 2-3, 2019 – Visit the West Virginia State Wildlife Center for a Living History Encampment. Featured will be re-enactors from the Colonial Era through the Civil War, camped and demonstrating primitive skills from history.
October 11-12, 2019 – Hayrides around the exhibit trail from 4:30 to 7 p.m.
October 18-19, 2019 – Spooky Night Tours which include hayrides from 4:30 to 6:30 p.m. and mazes and guided walking tours around the exhibit trail from 7 to 8:30 p.m.
Fees to enter the West Virginia State Wildlife Center are charged from April 1 to October 31 and are $4 for adults and $2 for children 6 to 15 years old. School groups are charged 25 cents per child.
Hours for the center are 9 a.m. to 5 p.m. April 1 to October 31 and 9 a.m. to 3 p.m. November 1 to March 31. In the winter months, admission is free.
Additional information about the West Virginia State Wildlife Center, tours for student groups or classrooms or upcoming events is available by calling 304-924-6211.