FRENCH CREEK – Upshur County Board of Education members once again learned the stories about those who go the extra mile in a variety of ways in their respective schools.
Upshur County Superintendent of Schools Dr. Sara Lewis Stankus started the evening with presenting an Upshur Star to Dr. Jeffery Harvey, director of Upshur County School Safety and Emergency Preparedness, who recently submitted his resignation.
Kayla Yocum, technology systems/digital communications specialist, introduced Harvey, saying the award comes with bittersweet news.
"Tonight, we would like to recognize Dr. Jeff Harvey for his dedication and passion for promoting safety and emergency response [preparedness] for the Upshur County School System," Yocum said. "We have all enjoyed our time working with you throughout your tenure."
"You have been our leader and expert in disaster and security and emergency planning for school sites and the central office," Yocum continued. "You have helped us to coordinate, develop and promote all levels of emergency response while placing our students, faculty and the community at the center of our work. We appreciate your diligence to coordinate emergency management programs and activities associated with the preparation for, response to, and recovery from natural or human-caused disasters or emergencies."
Yocum said Harvey has listened to every COVID-19 story.
"We want to recognize you tonight for your sincere dedication to and passion for ensuring the safety and success of our students and staff," Yocum read.
Stankus joked they all wanted Harvey's personal business, JH Consulting, which specializes in emergency preparedness and safety consulting, to do well but said they did not want it to do 'this well.'
"All of that can be summed up in one word and that is COVID," Harvey said while laughing and receiving his Upshur Star.
"This was a good decision for me to make; I had an opportunity to lead my own program and I have enjoyed every bit of that," Harvey added. "I do think I did not expect my business to take off the way it did in the aftermath of COVID, but I am glad that it did. At the same time, in order to be able to do what I am into well, I needed to be able to focus on one versus the other. I am appreciative of the opportunity to have worked here. I am sorry to the BOE and everyone else that I have been the purveyor of bad news."
Harvey said he is not going too far as he will be in his office on Main Street in Buckhannon.
"The district is important to me as is the program we have started, and I want to make sure whoever follows me has every chance at success," he said.
"Dr. Harvey, we cannot thank you enough," Stankus said.
Stankus also presented Upshur County Schools Director of Facilities Tim Derico with an Upshur Star during Tuesday's BOE meeting. Stankus surprised Derico and said his actions on Sunday night during a power outage at Tennerton Elementary School was cause for the special recognition and thanks.
"Meanwhile, Mr. Derico, who lives in Lewis County, gathered his wife and children and took them to Tennerton Elementary School to save the stored food and move it to the warehouse," Stankus shared. "We would like to recognize Derico, not only for his endurance, but also for his influence on his family."
Stankus said because of the Derico's actions, thousands of dollars of food at the school was saved.
Kasey Baisden, principal of French Creek Elementary School, introduced Jaiden Messenger, a fifth-grade student at FCES. Baisden said Jaiden excels academically and always puts forth her best effort.
"Perhaps more important, Jaiden embodies characteristics of a true outstanding scholar by ensuring her classmates feel valued and understood," Baisden said. "She goes out of her way to offer encouragement and includes students who are struggling and always has a kind word for those who are having a rough day."
Baisden said Jaiden serves as president of the FCEM Kindness Club and is a student mentor before she and Stankus presented Jaiden with an Upshur Star.
"We are very proud of you, Jaiden," Stankus said. "Congratulations."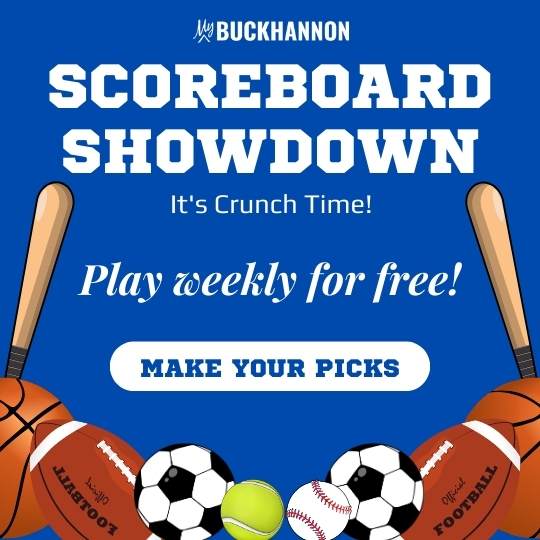 Next, Baisden recognized Sheila Louk, who is an intervention specialist at French Creek Elementary School. Baisden said Louk has served as the school improvement specialist at the school for the last two years.
"She comes early and stays late to ensure all of our teachers have everything they need to do their very best for our students," Baisden said. "She has built wonderful relationships and trust with our teachers. She is a true asset to the faculty, staff and students at French Creek Elementary School."
Finally, Baisden recognized some of the French Creek Elementary School staff as Upshur Stars; however, none of the recipients were able to attend the Tuesday meeting for recognition.
Those included:
Levi Bender. Baisden said Bender collaborates with classroom teachers to create engaging lessons that support standards being taught at every grade level. "He goes out of his way to mentor students in our school, giving a little extra encouragement and guidance, and he forms genuine relationships with them," Baisden said. "He has a heart for students, and this shows in everything he does. He deserves an Upshur Star." Bender teaches art at French Creek Elementary School.
Jonathan Ratliff. Baisden said Ratliff has quickly become a part of the French Creek Elementary School family. "He is constantly working to form relationships with students and understand the importance of learning the contextual information about his students," Baisden said. "He makes physical education fun even for students who are self-conscious and reserved. He has also written and received a wellness grant that will benefit our school community as a whole." Ratliff teaches physical education at French Creek Elementary School.
Sharon Walton. Baisden said Walton has been a 'true Upshur Star this year.' "The lack of substitutes – French Creek Elementary School was without art and physical education teachers for more than a week – and Mrs. Walton rearranged her schedule so students were able to have extra music and so teachers could get their much-needed planning periods," she said. "Aside from teaching music and operating the chorus, she regularly works with students to practice academic skills. We are so blessed to have her as part of our French Creek family." Walton is an itinerate music instructor at French Creek Elementary School.