TENNERTON – Buckhannon-Upshur's Josh Gregory and Dalton Auvil both received honors on the 2022 WVHSSCA Boys Class AAA All-State soccer team.
Gregory, a senior defender, and Auvil, a senior keeper, both were named to the Second Team.
Gregory led the team with seven goals.
He recently was honored on the First Team All-Big 10 Conference and Region I squads.
Auvil started all 20 games for the Bucs as keeper and made 136 saves for a 1.87 goals against average. He also posted five shutouts.
Like Gregory, he was a member of Big 10 Conference and Region I First Teams.
The duo recently was invited to play in the WVHSSCA All-Star game at Davis & Elkins College.
The Bucs compiled a 7-11-2 record.
Greenbrier East defeated Spring Mills for the AAA title by a 2-0 score.
The Spartans led the All-State First Team with four selections.
2022 WVHSSCA BOYS CLASS AAA ALL-STATE SOCCER TEAM
FIRST TEAM
FORWARDS
Landon Bray (Sr.) – Hedgesville
Luke Dolin (Sr.) – Greenbrier East
Tresz McLeod (Soph.) – Wheeling Park
Landon Shedd (Jr.) – Parkersburg
MIDFIELDERS
Andrew Brewster (Sr.) – Huntington
Sam Clark (Sr.) – George Washington
Chase Mizia (Sr.) – Greenbrier East
Jackson Quattrone (Sr.) – Woodrow Wilson
Brody Wall (Sr.) – Wheeling Park
Thomas Wheeler (Sr.) – Cabell Midland
DEFENDERS
Connor Bush (Sr.) – Woodrow Wilson
Aiden Holbert (Sr.) – George Washington
Connor Mollohan (Sr.) – Woodrow Wilson
Adam Seams (Sr.) – Greenbrier East
KEEPERS
Joe Cochran (Jr.) – Greenbrier East
Brayden Scott (Sr.) – Capital
SECOND TEAM
FORWARDS
Jack Grimmett (Sr.) – Woodrow Wilson
Chase Hudson (Sr.) – Capital
Nathan Kirk (Sr.) – Hurricane
Alec Lockhart (Sr.) – Spring Valley
Michael Luechauer (Jr.) – George Washington
MIDFIELDERS
Jackson Ahebwa (Jr.) – Hurricane
Keegan Dardis (Sr.) – Washington
Mason Ekstrom (Sr.) – St. Albans
Tanner Marlow (Sr.) – Parkersburg
James Percifield (Sr.) – Morgantown
Brandon Redden (Sr.) – Hurricane
Ty Wilburn (Sr.) – Hurricane
DEFENDERS
Trace Adkins (Sr.) – Cabell Midland
Hayden Barbour (Sr.) – Wheeling Park
Levi Briggs (Jr.) – Spring Mills
William Cruny (Sr.) – Brooke
Brayden Deuley (Jr.) – Parkersburg
Josh Gregory (Sr.) – Buckhannon-Upshur
Sam Segura (Sr.) – Washington
KEEPERS
Christian Altizer (Sr.) – Parkersburg South
Dalton Auvil (Sr.) – Buckhannon-Upshur
Mason Hott (Sr.) – Hampshire
Grayson Maddox (Jr.) – Hurricane
HONORABLE MENTION
FORWARDS
Benjamin Blackwell (Sr.) – St. Albans
Riley Brabson (Soph.) – Morgantown
Isaiah Briggs (Soph.) – Spring Mills
Patrick Clouse (Sr.) – Huntington
Ben Ferguson (Jr.) – Brooke
Wilson Hanna (Fr.) – Wheeling Park
MIDFIELDERS
Andreas Garcia (Sr.) – Hedgesville
Johnny Aya-Ay (Jr.) – Huntington
Cordell Ayers (Jr.) – Preston
Aiden Bell (Jr.) – Woodrow Wilson
Zeke Briggs (Jr.) – Spring Mills
Stefan DeMoss (Sr.) – University
Jayson Gordon (Sr.) – Musselman
Jacob Gordon (Sr.) – Musselman
Andrew Landsberger (Jr.) – Spring Mills
Trent Lowe (Jr.) – Jefferson
Will Madden (Soph.) – Bridgeport
Colson Parker (Sr.) – Huntington
Brady Pyles (Sr.) – Hampshire
Dominic Strawn (Sr.) – Hampshire
Andrew Warner (Soph.) – Cabell Midland
DEFENDERS
Sam Fish (Sr.) – Washington
Tommy Galow (Sr.) – Jefferson
Casey Geso (Sr.) – Princeton
Michael Groh (Sr.) – Washington
Ezrieke Hirschfeld (Jr.) – University
Tyler McMahon (Sr.) – Brooke
Samuel Pacyna (Jr.) – Morgantown
Jarell Reese (Jr.) – South Charleston
Jeremiah Zelenski (Sr.) – Ripley
KEEPERS
Jace Bennett (Jr.) – Spring Mills
Levi Crayton (Sr.) – Bridgeport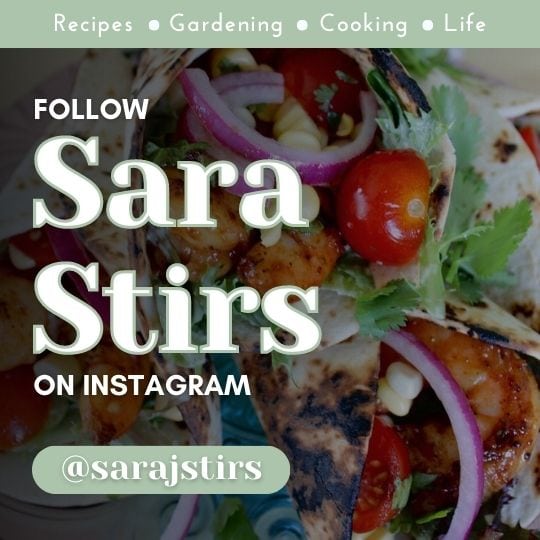 Connor Montgomery (Jr.) – University