BUCKHANNON – An online auction featuring more than 20 items has been created to benefit Buckhannon native Seth Poling, who was diagnosed with amyotrophic lateral sclerosis, or ALS, in 2017.
The sale of the donated auction items will help Poling and his wife, Erika, pay for the construction of an ADA-accessible first-floor bedroom and bathroom addition to their Morgantown home, as well as other items he will require in the future.
Poling's mother, Mary Alice Poling, who lives in Buckhannon, said the family will need to purchase a motorized wheelchair, breathing machines and medicine. He will need help with trips to see his doctors and require the assistance of nursing aides a few hours a day. Earlier in the year, a GoFundMe account was established, and more recently, a baked steak dinner and auction took place at Chapel Hill United Methodist Church to help with expenses.
Mary Alice Poling said she hopes the online auction will be as successful as the baked steak dinner.
"We prepared 500 dinners and sold out by 6:30 that evening," she said. "It was such a tremendous turnout, and we are thankful for everyone's support."
The online auction includes the following items: primitive wooden wall hanging flower pots, a Burlewood candle holder, a wooden tray, primitive light fixtures, primitive décor, primitive logs with candle holders, a barbed wire tree in a primitive frame, a primitive toolbox with Pioneer Woman stoneware, a hand-crocheted afghan, a copper elk creation, a Wesley Chapel print, a farm scene print, an Upshur County Courthouse print, an NBA basketball dribbled from Mullens to New York City, a vintage Philco refrigerator, a wooden cabinet, a sewing desk, a Wyoming fishing and horseback trip, Fairmont State University sports season tickets, a movie gift basket, a Longaberger Basket with homemade soaps, a Pampered Chef collection, a red tulip picture and a drink dispenser with an animal hospital gift card.
The auction began taking bids on Monday, and bids will be accepted until 6 p.m. Dec. 20.
Folks wishing to bid on items may access the auction online at www.kaufmanauctionswv.com. From there, go to auctions and scroll down to the Seth Poling ALS Fundraiser. Photos of each item as well as a description are featured at the site.
"We hope folks will go online and bid on these items," Mary Alice Poling said. "They have started adding the addition on their home in Morgantown."
After the creation of the GoFundMe, Seth said the amount of love and support for his family was nothing short of a miracle.
"I can't begin to thank each and every one of you who took the time to share this post over 900 times, let alone those who donated and shared such loving and supportive encouragement," he posted at the time. "My wife and I are flabbergasted at the amazing response of love and support for our cause. Anyone that knows us knows that we aren't the type of people who ask for help."
In just five short days following the creation of a GoFundMe, $13,500 was raised to help their family address the need for an addition to their Morgantown home.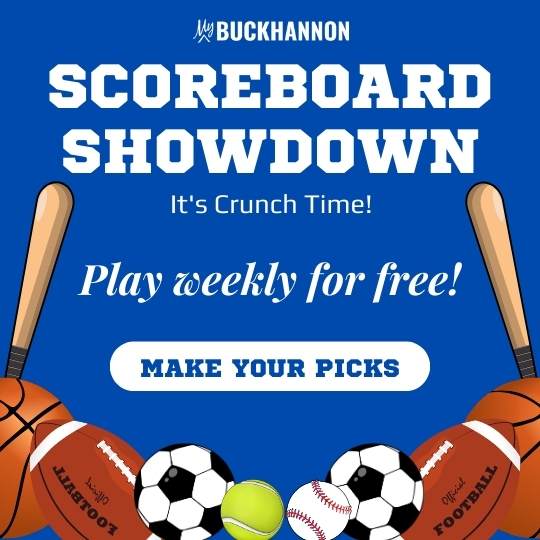 "We are humbled by the support we have received for Seth," Seth said following the outpouring of donations and support. "Anybody we have asked of folks has been given to us and we appreciate that people have donated to our cause out of the kindness of their hearts. We are touched by everyone's generosity."
An elimination dinner fundraiser, hosted by the Gauley River Boys, who grew up playing football with Seth Poling, is slated for March 29; more details will follow.