BUCKHANNON – A Buckhannon man has been arrested for burglary after he allegedly confessed to entering his father's and grandmother's residences on separate occasions and removing items, including money and checks.
Kendall Tenney, 24, of Buckhannon was arrested Saturday, Sept. 21, on two counts of burglary, a felony; one count of forgery, a felony; and petit larceny, a misdemeanor, according to criminal complaints in the Upshur County Magistrate Clerk's Office filed by investigating officers Cpl. B.K. Wright with the Buckhannon detachment of the West Virginia State Police and Sgt. Marshall Powers with the Upshur County Sheriff's Department.
According to the report filed by Wright, on June 18, at approximately 6 p.m. Wright responded to a residence on the Tallmansville Road in reference to a burglary complaint. Upon arriving on scene, Wright met with the victim and obtained a statement. The victim, Navonda Tenney, was later identified as Kendall's grandmother.
Navonda Tenney said she left her residence at approximately 10 a.m. on June 18 and when she returned at 5 p.m., she noticed the garage door opener "wasn't as she left it," according to the file. Navonda stated she started looking around to see if anything was missing and when she entered her bedroom, she noticed the money she kept under her bed was missing.
That money reportedly included approximately $50 in silver dollars and approximately $80 in loose change. The victim stated she also believed 10 pieces of jewelry valued at approximately $200 had also been removed from the residence. The victim said she thought the suspect exited the residence at the rear door, adding she believed the suspect to be her grandson, Kendall Tenney, according to the report.
Two days later, on June 20, 2019, Navonda Tenney discovered that a check had been removed from her checkbook and her grandson, Kendall, was allegedly trying to cash it at First Community Bank in Grafton, according to the complaint.
However, the teller at First Community Bank took his driver's license and didn't allow the transaction to take place, the file says.
On the same day, Cpl. T.A. Menendez with the Buckhannon Detachment of the West Virginia State Police located the suspect and met him at the Buckhannon detachment.
After being notified of his Miranda rights, Kendall Tenney allegedly agreed to an interview during which he allegedly confessed to entering the residence through a broken garage door, as well as to reportedly taking the items his grandmother had previously identified.
During the same interview on June 20, he also allegedly confessed to an incident earlier in the month on June 3 when he reportedly entered his father's house and took money that did not belong to him, the file says.
According to the report on the June 3 incident filed by Powers, Kendall Tenney entered a residence on the Tallmansville Road belonging to his father, Dennis Tenney II, the victim. Powers noted Kendall does not live with his father.
Tenney allegedly entered through the basement door by unlatching a security chain lock and then removed approximately $240 in paper and coin currency and also took a check from the victim's checkbook, the file says.
On June 8, 2019, Tenney also allegedly forged and uttered, or used, the check while at Lowe's in Buckhannon, where he purchased items totaling in the amount of $438.31, Powers wrote in the complaint.
Powers noted he obtained video footage from Lowe's, confirming the transaction, and the report also says Kendall Tenney admitted to the incidents during his June 20 interview with Menendez.
According to the West Virginia Regional Jail Authority website, Tenney's total bail is set at $85,000 cash or surety.
If convicted on the burglary charges, Tenney faces confinement in the state penitentiary not less than one but not more than 10 years on each count. On the forgery charge, should he be convicted, he faces imprisonment in the state penitentiary for not less than one year nor more than 10 years, or in the discretion of the court, confinement in jail for up to one year and a fine of up to $500.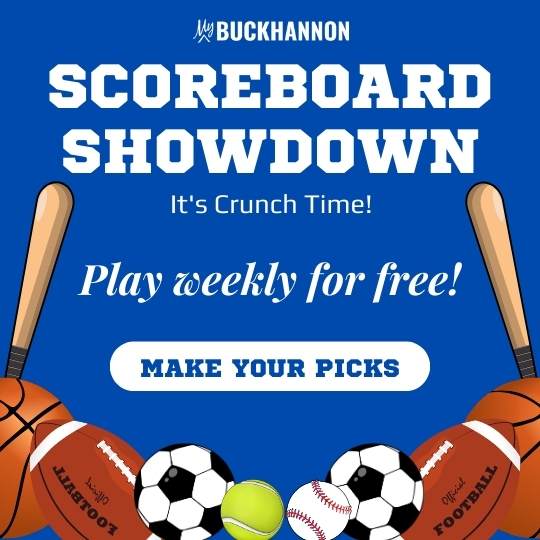 He also faces confinement in jail for up to one year, a fine of up to $2,500 or both if he is convicted on the petit larceny charge.