TENNERTON – The Buckhannon-Upshur Buccaneers were well represented on the 2023 WVSLA Division II All-State Team with nine players being selected.
Being honored were Dalton Atwell and Nick Ray to the First Team and Justin Streets, Kaleb Roby, Noah Thomas, Lakoda Lantz, Kevin Bohnsack, Jeremy Streets and Remington Bonnet to the Second Team.
Atwell and Ray, both seniors, were named to the First Team for defense.
Streets, a junior, made the Second Team as an attacker, Roby, a senior, was selected as a midfielder, Thomas, a senior, was named as a defensive midfielder, Lantz, a senior, was tabbed as a long stick midfielder, Bohnsack, a junior, was named as a face off specialist, Streets, a junior, was named to the defense, and Remington Bonnet, a sophomore, was selected as a goalie.
Eric Lynch of John Marshall was named to the Division II Coach of the Year.
The Bucs advanced to the first round of the state playoffs where they fell to Mountain State.
They ended the year with a 5-5 record.
FIRST TEAM
Attack
Cameron Anderson – Senior – John Marshall
Logan Troppman – Junior – Martinsburg
Axel Blom – Sophomore – Mountain State LC
Midfield
Cole Horner – Junior – Martinsburg
Brayden Mott – Senior – Martinsburg
Gavin Albert – Junior – Saint Albans
Defensive Midfield
Gus Goodwin – Senior – Jefferson County LC
Jake Shears – Junior – Saint Albans
Long Stick Midfield
Luke McCauly – Senior – John Marshall
Face Off Specialist
Benjamin Blackwell – Senior – Saint Albans
Defense
Dalton Atwell – Senior – Buckhannon-Upshur
Nick Ray – Senior – Buckhannon-Upshur
Andy Darby – Junior – Hedgesville
Goal
Christopher Chin – Sophomore – Martinsburg
---
SECOND TEAM
Attack
Justin Streets – Junior – Buckhannon-Upshur
Wyatt Palmer – Senior – Capital
William Shannon – Senior – Jefferson County LC
Midfield
Kaleb Roby – Senior – Buckhannon-Upshur
Nate Lathwell – Senior – Hedgesville
Dylan Bowles – Junior – Saint Albans
Defensive Midfield
Noah Thomas – Senior – Buckhannon-Upshur
Josh Appiah – Junior – Martinsburg
Long Stick Midfield
Lakoda Lantz – Senior – Buckhannon-Upshur
Face Off Specialist
Kevin Bohnsack – Junior – Buckhannon-Upshur
 Defense
Jeremy Streets – Junior- Buckhannon-Upshur
Andrew Study – Senior – Jefferson County LC
Daniel Foster – Junior – Martinsburg
Goal
Remington Bonnet – Sophomore – Buckhannon-Upshur
---
HONORABLE MENTION
Attack
Will Swift – Junior – Hedgesville
Brandon Veilleux – Senior – Hedgesville
Isaac Wieman — Sophomore – Hedgesville
Jake Noll – Junior – Jefferson County LC
Will Stafford – Senior – Martinsburg
Calvin Fenn – Junior – Mountain State LC
Hagan Windsor – Sophomore – Musselman
Grant Hudson – Junoir – Saint Albans
Midfield
Sawyer Hurley – Junior – Hedgesville
Jake Young – Sophomore – Hedgesville
Gavin Wick – Junior – Jefferson County LC
Koby Bailey – Junior – Martinsburg
Shane Rowe – Sophomore – Mountain State LC
Jimmy Morgan – Senior – Musselman
Defensive Midfield
Walter Wade – Junior – Capital
Jayson Lee – Junior – Capital
Dru Milton – Senior – Hedgesville
Logan Musser – Junior – Jefferson County LC
Face Off Specialist
Jaxon Blackshear- Junior – Hedgesville
Jacob Furbush – Junior – Jefferson County LC
Mason May – Junior – Martinsburg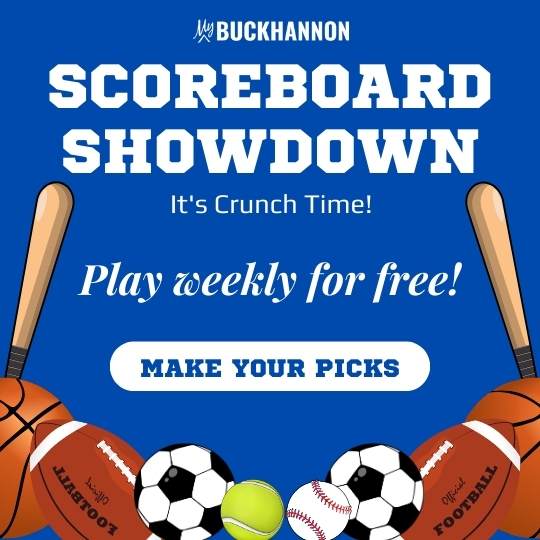 Long Stick Midfield
Gage Seeders – Junior – Hedgesville
Dalton Martinez – Senior – Jefferson County LC
Jack Burton – Senior – Martinsburg
Ethan Bella – Junior – Mountain State LC
Jayden Ford – Junior – Saint Albans
Defense
Jackson Griffith – Senior – Capital
Ben Jenkins – Senior – Capital
Wyatt Besaw – Junior – Hedgesville
Declan Hall – Senior – Hedgesville
Garrett Fauble – Junior – Jefferson County LC
Ben Hanson – Senior – Jefferson County LC
Troy Bland – Senior – Martinsburg
Dakotah Huffman – Junior – Martinsburg
Chance Richardson – Sophomore – Mountain State LC
Logan Barger – Senior – Musselman
Brody Engelkeimer – Junior – Saint Albans
Stephen Hindman – Junior – Saint Albans
Nick Nicholson – Junior – Saint Albans
Goal
David Haynes – Junior – Capital
Dean Felty – Junior – Hedgesville
Jack Glascock – Senior – Jefferson County LC
Jared Randolph – Junior- Saint Albans

Coach of the Year
Eric Lynch -John Marshall
Assistant Coach of the Year
Mark Sutton – Martinsburg