BUCKHANNON – One of Buckhannon's own was recently tapped to serve on the West Virginia Board of P.E.O. International, a women's organization dedicated to providing other women with educational opportunities.
Buckhannon resident Jane Meek Johnson accepted the position of secretary on the state P.E.O. Board after a position became vacant.
P.E.O. stands for Philanthropic Educational Organization, and its tagline is, "Women helping women reach for the stars." The organization has been doing just that for well over a century: Since 1907, more than 100,0000 women have benefitted from over $321 million in P.E.O funds.
Johnson said she made the decision to step into the role after receiving a call from the state chair of the state nominating committee.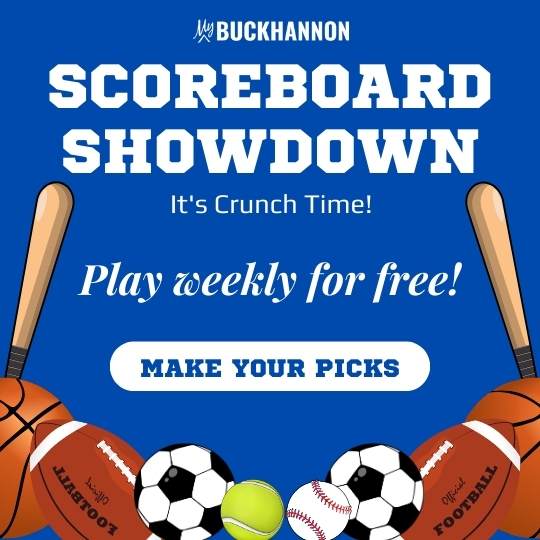 "I was asked to step into the position of secretary, as the current secretary had stepped down," Johnson said. "After much deliberation, I decided to take on the challenge."
At the state P.E.O. Convention in April, Johnson will be installed as the organization's treasurer. She will then move up the ladder of leadership each year from secretary to organizer, vice president and eventually, president.
Johnson is one of only five individuals serving on the state board, and she says she's excited about the new opportunity.
"I'm looking forward to meeting new people and working alongside other PEOs in West Virginia," she said. "I hope to bring new ideas and enthusiasm to this board. It's a true honor, and I'm humbled that I was asked to serve."
A longtime educator, Johnson graduated from Marshall University in 1977 with degrees in elementary education and special education.
Prior to retiring in 2012, Johnson spent 23 years teaching at the Buckhannon Upshur Work Adjustment Center, helping to transition handicapped high school students and young adults into employment. She has been an active member of P.E.O. Chapter A in Buckhannon since 1983 and served as president two years ago.
Johnson is the proud mother of three sons – Brad, Bryan and Barrett – and is blessed with two lovely daughters-in-law, Kristin Johnson and Melissa Johnson. Her pride and joy, however, is her 9-year-old grandson, Blake. In addition to spending time with Blake, in her spare time, Johnson enjoys playing golf and tennis, kayaking, biking and soaking up sun on the beach with her toes in the sand.
As for P.E.O. International, it serves as an umbrella organization for six philanthropies, including those focused on providing low-interest educational loan funds; International Peace Scholarships for international students; Continuing Education grants for women returning to school after a break in their education; Scholar Awards for doctoral-level candidates; and STAR scholarships for high school seniors entering college.
Nearly all the money for P.E.O.'s loans, scholarships, awards and grants come from the fundraising efforts of local chapters in towns throughout the United States and Canada. In fact, there are approximately 1,000 members in 27 local P.E.O. chapters across West Virginia, including ones in Bridgeport, Buckhannon, Charleston, Elkins, Fairmont, Huntington, Lewisburg, Martinsburg, Morgantown, New Martinsville, Parkersburg, Philippi, Weirton and Wheeling.
West Virginia's local chapters convened in 1962 in Buckhannon to form a state chapter.
The P.E.O. Sisterhood was originally founded on Jan. 21, 1869, by seven women students at Iowa Wesleyan College in Mount Pleasant, Iowa. The 225,000-member organization will celebrate its 150-year-anniversary during the 2019 Convention of International Chapter in Des Moines.