For a complete schedule, check out our events calendar
BUCKHANNON – The rain has finally gone away, leaving in its place bright sunshine, a crisp nip in the air and changing colors on leaves.
The change reminds everyone it's time to celebrate start of autumn during the second annual Fall Fest and Paws in the Park.
Both events offer residents and visitors many fun activities to welcome the fall season. Fall Fest runs through Saturday and is a collaborative between the City of Buckhannon and the Upshur County Convention and Visitors Bureau. Buckhannon Mayor David McCauley said he hopes everyone will come out and enjoy the many activities during the weekend.
"Our second, now annual, Fall Fest is just another opportunity to gather together for fun in our downtown. We're pleased to have the Turner family back with Gambill Amusements, and I know how our kids love the carnival rides and midway," McCauley said.
He said the Fall Festival offers something for everyone.
"There will be hay wagon rides, bands, dancing and a car cruise-in," the mayor said. "There is a 5K race and a petting zoo and lots of activities on Saturday with 'Paws in the Park.' Upshur County 4-H is sponsoring events including air rifles and archery.
"This event embraces the eclectic nature of our town and its wonderful residents," McCauley added. "The more we can all come together and have fun, eat together and enjoy music, the more we come to find out that we're much more alike than we are different. Buckhannon aspires to be all-inclusive and events like our Fall Fest help realize that positive goal."
McCauley said the city is also excited to showcase Jawbone Park, the Colonial Theatre, Stockert Youth & Community Center, Trader's Alley and beautiful downtown Buckhannon.
Callie Cronin Sams, the city's information coordinator and grant writer, said she hopes people will come out and enjoy all the happenings during Fall Fest and Paws in the Park.
"We are really looking forward to everyone being downtown for these events," Sams said. "We love our downtown and feel we have a really nice Main Street, and we would like to have people out and about enjoying our businesses and our parks. We think Buckhannon has that small-town feel but still has a lot of the amenities you might associate with a larger town."
Upshur County Convention and Visitors Bureau Director Laura Meadows said this time of the year tends to be very busy for most people, but in the midst of all hectic schedules Fall Fest and Paws in the Park are great events to attend because they are right in everyone's back door.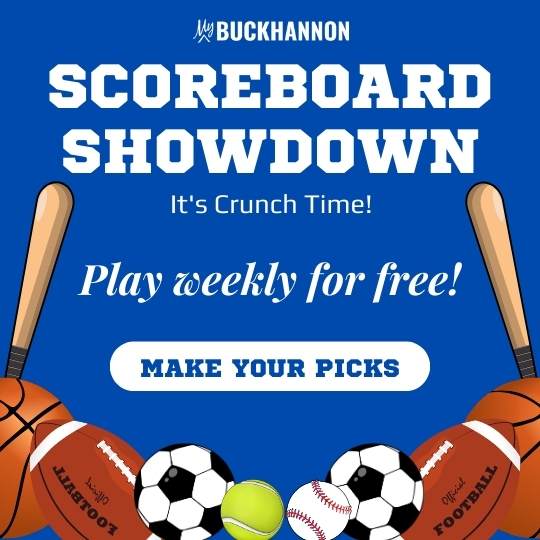 "I feel there are a lot more fall heritage-themed events and activities happening and it is going to be a lot of fun," Meadows said. "We would love to see several hundred people coming down to take in the activities – more would be even better!"
Craig Presar, Upshur County 4-H and Youth Development Agent for WVU Extension, said this is the first year his group has participated in Fall Fest. During the Farmers' Market, Presar will talk with folks about the proper canning processes to use with different fruits and vegetables. Other 4-H activities on Saturday will include a petting zoo, Shooting Sports at Jawbone Park and a demonstration by the West Virginia 4-H Dance Ambassadors.
"We are excited to be joining in all of the fun," Presar said. "We hope people will come out and see what 4-H has to offer."
Desiree Poling of Luv 4 Animals said Paws in the Park packs a lot of activities for both humans and their four-legged friends.
"We will have activities all day Saturday from 8 a.m. until 7 p.m.," she said. "This is the first year for Paws in the Park and we are excited about the tons of support we have received from the community. We will have a blessing of the paws, microchip insertions, dogs and cats for adoption and a pet parade."
Poling said businesses will make sure to have plenty of water bowls for the day so pets can stop by and get a drink. The Paws in the Park participants will gather at 5 p.m. at The 88 Restaurant and Lounge in Buckhannon.
"The 88 has generously let us use their pavilion where we will be having a Yappy Hour," Poling said. "There will be cocktails and treats for the dogs along with lawn games."
A complete list of activities and events with times and locations for the Fall Fest and Paws in the Park is available on www.buckhannonwv.org/fallfest or search for Buckhannon Fall Fest on Facebook for an up-to-date list of events.