FRENCH CREEK – Christmas is a time to spend with family and friends, and that tradition was shining bright at French Creek Christmas Trees on a recent Saturday as Ron and Matilda Fowler welcomed families in search of the perfect tree for the holidays.
What could be more festive than gathering with loved ones, wrapped up from head to toe in warm hats, scarves and gloves, as you search for the perfect Christmas tree to take home and decorate in celebration of Christmas? My Buckhannon ventured out to the only cut-your-own Christmas tree farm in Upshur County to see just how the search for the perfect Christmas tree fosters seasonal memories families treasure for years to come.
French Creek Christmas Trees a family tradition
Ron and Matilda Fowler have operated the French Creek Christmas Trees for more than 30 years. Matilda said husband Ron is a forester, and when they started their farm, Ron wanted to grow and sell Christmas trees.
"He knew some other foresters who had gotten into that, and we decided it was something they wanted to do," Matilda said. "We planted the trees – it takes six to eight years before you can begin harvesting and selling the trees."
Each year, the Fowlers plant three new trees for each one they cut.
Matilda said they decided to make their tree farm one where families and others could come and select their own tree and cut it themselves.
"There was a tree farm in Lewis County, and the man who ran it was Ron's supervisor for a while," Matilda explained. "We knew him, and he had a farm like that. I went over one year with a friend of mine, and we helped out. It was really nice because it was families, and they were out having fun. You could hear the kids laughing, and you knew they were creating Christmas memories. That's what we decided we wanted to do, too."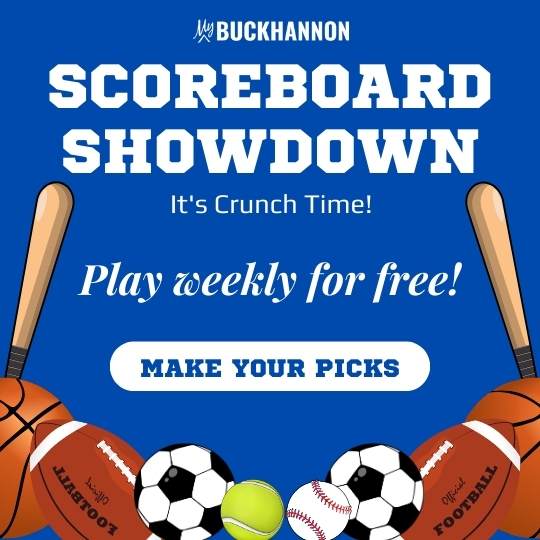 That's why French Creek Christmas Trees is more than a business venture for the Fowlers, they said. Matilda said spending time with people coming to select their trees enhances their own Christmas season.
"We have third-generation families coming back each year to select their trees," Matilda said. "Our own family is getting big enough to help out, too."
The Fowler's grandson, Oscar, helps out on the farm by tying and bundling trees for folks for easier transport home. Their granddaughter, Helena, also assists by selling fresh-baked cookies and Christmas treats as well as homemade hot chocolate to warm folks who spent time in the fields picking out the perfect pine or fir tree.
When folks go to the French Creek Christmas Trees, they tell the Fowlers what kind of tree they are looking for and approximately how large of a tree they want. Then, they simply hand them a saw and point them in the right direction, Matilda said.
"They cut their tree and if they want it wrapped, we put it through the bailer," she said. "When it's really busy, we have folks to help them load up their tree; we also have fire fighters from Banks District Volunteer Fire Department or Adrian Volunteer Fire Department provide traffic control for us. One year, during our Santa Saturday, which happens the second Saturday of December from 1 to 4 p.m. we had between 300 and 400 people here selecting their tree."
On Santa Saturday, Santa sets up in the garage, and youngsters line up to tell him what they want for Christmas. Santa hands out candy canes and coloring books to good boys and girls and parents and grandparents are welcome to take photos. Frosty the Snowman also visits the French Creek Christmas Tree Farm on Santa Saturday and is available for "warm Christmas hugs" and photographs.
The French Creek Christmas Tree Farm has lots of trees from which to choose, but only two kinds currently.
"We have white pine and Canaan Firs right now," Matilda said. "We tried to grow Douglas Firs, but the elevation is not right for them."
Matilda said the Fowlers hope to pass the Christmas tree farm down as a family business and tradition.
"Our son used to help us and now his son is helping us," Matilda said. "Our granddaughter is helping us with what she can. We are trying to keep it going as long as we can."
'Santa Saturday' and fun with Frosty
On Santa Saturday this year, the Wilt family gathered to select their Christmas tree at the French Creek Christmas Trees farm. They said they have made venturing out to the tree farm a holiday tradition.
"We come here to see Santa and Frosty and to get our tree. It's a tradition. They have the best trees," Jodee Wilt said. "We have been coming here for our tree for at least five years."
Their daughter, Sadie, a third-grader at Rock Cave Elementary School, said her family knows "it's the right tree" for them because "it's full of pine needles – very full and about six feet tall." Sadie said the best part of the Christmas tree is decorating it, especially with her favorite ornaments, which have her name on them.
"For Christmas I asked Santa for pink and purple Crocs, a friendship bracelet making kit and a screen protector for my tablet," Sadie said. "I have been good all year."
Matt Malone and his family stopped by French Creek Christmas Trees farm and visited with Santa. His son, Henry, is in kindergarten, his daughter Hazel is in second grade and his daughter Norah is in fifth grade – all at Tennerton Elementary School.
"My favorite tree is a Norway Spruce and my second favorite is a fir," Matt Malone said. "For people searching for a healthy tree, these are the healthiest in the whole area. This is our first time here during Christmas, but last year, we had our family photos taken on the farm. It was really nice."
Rachel Strawder brought her son, Jory, out to pick out their Christmas tree.
"He told me he wanted a real Christmas tree this year," Rachel said. "He is four years old, and this is the first year he has been really excited for Christmas, and this will make it even more special."
The Tenney family said they got their tree earlier from the French Creek Christmas Tree Farm and just came back to visit with Santa Claus and Frosty the Snowman. They know they've found the perfect tree when "it's the biggest one of the bunch," the kids said, laughing.
"We always come here to get our tree," Ann Tenney said. "It is important to come as a family to share that time together. Christmas is our favorite time of the year. We begin celebrating in November and take it all the way to January."
Tips for keeping live trees in tip-top shape
A sign at the French Creek Christmas Tree Farm offers folks a few tips on taking care of a live tree:
Store the tree in a cool place until ready to decorate.
Select a stand that is the correct size and assure it holds at least a gallon of water.
Keep the Christmas tree watered and check the water level daily.
Keep the Christmas tree away from sources of heat.
Check each string of lights carefully for signs of wear before putting them on the tree.
Never leave lights on the tree turned on when leaving the house or when going to bed.
Remember to recycle your Christmas tree after the holidays. (See a future My Buckhannon article for more on how to recycle or dispose of your Christmas tree.)
If you want to begin making those special Christmas memories, stop by French Creek Christmas Tree Farm to get your 'Santa bush.' They're located at 943 Beechtown Road in French Creek and can be contacted by calling 304-924-5584. Regular hours are Thursdays through Sundays from 10 a.m. to 5 p.m.
My Buckhannon's memories
Members of My Buckhannon shared some of their favorite memories of harvesting a live Christmas tree.
Reporter Monica Zalaznik said most of the time when she was growing up, her mom used an artificial tree.
"I was never present for the cutting down of a tree, but one year we came back to Buckhannon to see family for Christmas," she said. "My great-grandmother had a real tree, and I thought it was really cool that it actually smelled like a real tree. My mom told me it was a real tree!"
Monica said when Christmas was over, they fed the tree to their friends' goats.
"They love to eat the trees," she said. "It is their Christmas treat."
Tammy Moore-Lyons, digital marketing specialist, said when she was 12 years old, her parents had purchased land in Horner.
"My dad had worked full time at Moore Business Forms, and he was building us a new house," Tammy said. "We had just moved into the house and the gentleman across the street who we bought the land from had more than 100 acres, and he let us play on his land. He told my parents we were welcome to go up on the hill and cut down a Christmas tree."
Tammy said she and her father, mother, brother and sister went into the woods and picked out a tree, cut it down and brought it home.
"It didn't look that big when we were in the woods," Tammy said. "When we got it back to the house, it took up half of our living room. My dad had to wire the tree to the window in the living room. It was huge!"
Editor Katie Kuba remembers picking out a Christmas tree as something special she and her dad, Mike, shared each Christmas season when she was growing up. They would be bundled up, listening to Christmas carols while driving out to the Armstrongs' Christmas tree farm in French Creek.
Picking a tree was serious business for Katie when she was a kid. Mrs. Lois Armstrong – they called her Mrs. Armstrong – would point Mike (who almost always brought his own saw) and Katie in the right direction.
Mrs. Armstrong would first ask what type of tree they wanted and how tall they wanted it to be. Usually, they were in search of a seven-footer.
"Christmas trees always looked so much bigger once they were inside our living room," Katie recalled. "I remember picking out certain trees, telling my dad, 'this is the one!' and he would say, 'that's eight or nine feet – there's no way that's going to fit in our living room.'"
There were a couple criteria Katie remembers using during the process of selecting a Christmas tree: its shape (the fuller, the better), its prickliness and the gut feeling she had about the tree.
"I was always feeling the needles, thinking about how much it would hurt to put ornaments on the tree because we always decorated the tree together, my mom, Shawn, my dad and I, and we had – and still have – so many ornaments, so decorating the tree was usually a several-hour-long process," Katie said. "So, I had to make sure the needles wouldn't hurt too much."
"I remember how patient my dad would be with me because I always had to have a certain feeling that it was the exact 'right' tree," Katie said. "When we went to the Armstrongs in the snow, my dad would use a stick to mark the ground near a tree I thought was 'the one' so we could come back to it while we continued to search a little longer. Usually, I would narrow it to down to a couple special trees, and then just go with my gut instinct. That's when my dad would pull his saw out and crawl under the tree."
When the bailer was available, Mrs. Armstrong's husband, French, would bail the tree for the Kubas so it was easier to transport home.
She almost always had one special treat for Katie – usually freshly baked cookies or some other Christmastime treat – and one for the entire Kuba family – a real wreath.
"Mrs. Armstrong would show my dad the wreaths she'd made from the needles of all the different types of trees they had and tell him or I to pick one," she said. "They were always so gorgeous, and it was wonderful to have a real, homemade wreath."
Reporter Beth Christian Broschart said when her children were still at home, she and husband Jeff always would take the kids and go cut down a live Christmas tree.
"It was so much fun – we would sing Christmas Carols and go select a tree," Beth said. "It's really hard to judge how big a tree is when you are in a big field, and sometimes Jeff would have to cut the height back a few inches (or feet) when we got the tree home."
She said she remembered the first time her son, Cameron, crawled underneath the tree to saw it down.
"Right before that, the owners had said they turned off the electricity to the fence," Beth said. "Cameron always had to put things to the test and the owners had been wrong. When Cameron touched the fence, he got the shock of his life."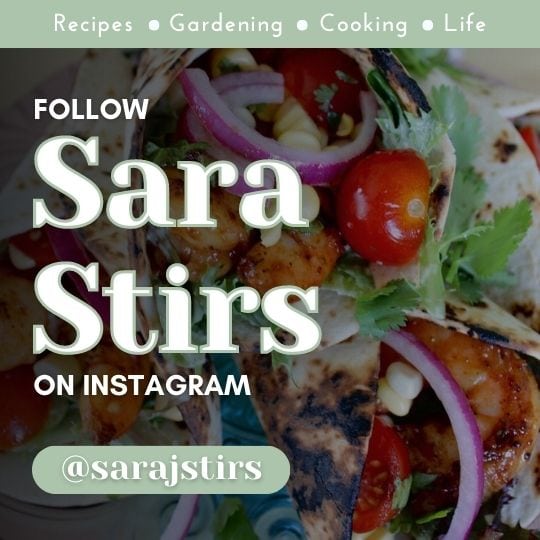 "When we would get home, we munched on homemade Christmas cookies and fudge and drank warm hot chocolate while we decorated our beautiful tree," she said. "Those memories are so precious, and I wouldn't trade them for anything."