BUCKHANNON – October marks National Breast Cancer Awareness Month, and most information – understandably – deals with female breast cancer.
However, breast cancer is not just a female issue. This year in the United States, 1 percent of all new breast cancer cases will be in men.
And while that number may sound small, it means there will be more than 2,000 new cases of male breast cancer in 2018. In addition, an estimated 400 men will die from male breast cancer this year, according to the Susan G. Komen Foundation.
Dr. Kimberly Farry, an obstetrician-gynecologist with WVU Medicine St. Joseph's Hospital in Buckhannon, said she feels general knowledge about male breast cancer is lacking.
"I think the problem for men is that they tend to find their diagnosis later because there is no surveillance like there is for women," Farry said in a recent interview with My Buckhannon. "The first identification (in men) is typically a lump or a change in the appearance in the breast, and men typically ignore the symptoms at first because they don't think about that as a possibility."
Farry said breast cancer in men is exactly the same as in women.
"The types of cells, the treatment that is used and the survival rate is exactly the same," she said. "Men have the same risk factors as women when it comes to breast cancer. But we really never encourage men to seek surveillance even if they are at high risk like we do women."
Farry said men – especially those with high risk factors – should be checked for breast cancer, just as women are checked.
"Early in childhood we need to mention to men that breast cancer is something they need to pay attention to," Farry said. "We talk to them about examining their testicles to make sure they don't have any masses and checking themselves. Men should be checking their breast areas as well.
"When we go and do a cancer presentation, we really need to keep male breast cancer in mind and make sure we mention it as part of our discussion when we are talking publicly," she added. "October is Breast Cancer Awareness Month – when is the last time you saw anything about men having breast cancer? We really need to bring the knowledge of male breast cancer to the public awareness."
Farry said sometimes she feels men are embarrassed when they find out they have breast cancer.
"I think we need to encourage the men who have had breast cancer to come forward and talk about it so we can 'normalize' it so more men will pay attention to any symptoms they have," she said.
Sheila Coleman-Castells, who lives in Preston County, said she understands the shame men who have been diagnosed with breast cancer feel all too well.
When her father, the late John R. Coleman, was diagnosed with breast cancer, he tried to keep his disease from his family as long as he could.
"My father was in his 70s when he received his cancer diagnosis," Coleman-Castells said. "He did go to his physician once a year because he was required to as a food service employee. But his diagnosis was made in the 1990s as a result of a car accident. The steering wheel hit him in the chest and he was bruised. He was transported to the hospital and they did x-rays on his chest and they found a mass on his chest."
She said her father came home following the accident but was told he needed to return to the hospital for further testing.
"The next thing I knew, he was in the hospital having a mass removed from his chest," Coleman-Castells recalled, "but even then, I thought the surgery was something related to his car accident. He didn't tell my mother and I the mass was cancer. No one else did, either."
Coleman-Castells said the realization that her father's mass was cancer came more than a year following his diagnosis and surgery, when she accompanied him to an appointment with his lawyer about the automobile accident.
"Someone else hit my father in the accident and a lawyer was handling the case," she said. "The lawyer mentioned the breast cancer and said the other insurance company was saying they didn't cause the breast cancer and so they didn't want to compensate him for any care related to the breast cancer.
"You could have knocked me over with a feather," she continued. "Breast cancer had never been mentioned. My father was sitting there and I looked at him, and he looked at me – then I looked at the lawyer. I asked them, 'breast cancer?' Then the lawyer revealed the chest X-ray after the accident showed my father had a mass that was breast cancer. He said they excised the mass and [my father] did not need any chemotherapy or any further treatment."
Coleman-Castells said the accident was a blessing in disguise.
"If he did not have the accident, he would not have had the X-ray showing the mass and we would not have known about his breast cancer," she said. "My father was definitely a man of his time and was a man who believed in propriety. He would not have talked about this because it was something that was so personal."
Following the lawyer appointment, Coleman-Castells said she asked her father when he was going to tell them he had breast cancer.
"He looked at me and just shrugged his shoulders," she said. "He told me it wasn't a big deal – they had found the mass and removed it."
Coleman-Castells said her hope in sharing her father's story about male breast cancer is others will learn about male breast cancer and be able to share their stories.
Coleman-Castells' father did not die as a direct result from his breast cancer; however, she said while researching the topic, she found it was not uncommon for men who had been treated for breast cancer during their lives to pass away from a stroke.
Her father had passed away from a stroke in December 1994.
"I shed very many tears about what my father had to go through, and I think it was terrible knowing how he felt about what he had to go through," she said. "He was very self-conscious about having to be in the hospital with that surgery and having to have someone help him with it. I thought this was so unnecessary for him to feel ashamed about his diagnosis. We were his family, and we loved him. If the tables were turned and he had to care for me, he would not hesitate.
"It really hurt me that my father felt bad about it," Coleman-Castells remembered. "I feel like today people joke about things like 'man boobs,' and I think this makes an even larger barrier for men to take care of their health. We place these barriers about men and men's bodies, but we think somehow it (breast cancer) doesn't happen to men, but it does. And we wonder why men don't want to show weakness by admitting they have an illness, they don't want to have tests and they don't want to visit doctors because we have made them feel bad about taking care of their body."
Coleman-Castells said these notions need to stop.
"Otherwise, we are going to see the life expectancy of men diminish even further," she said. "Men will ignore symptoms because they do not want to seem weak. Getting treatment for an illness is not weakness. We need to create a better climate for men. Taking care of your health is not un-masculine. It is prudent for everyone."
Additional information about male breast cancer is available online at www.cancer.org or www.Komen.org, or by calling the American Cancer Society at 1-800-ACS-2345 or calling the Susan G. Komen's breast care helpline at 1-877-465-6636.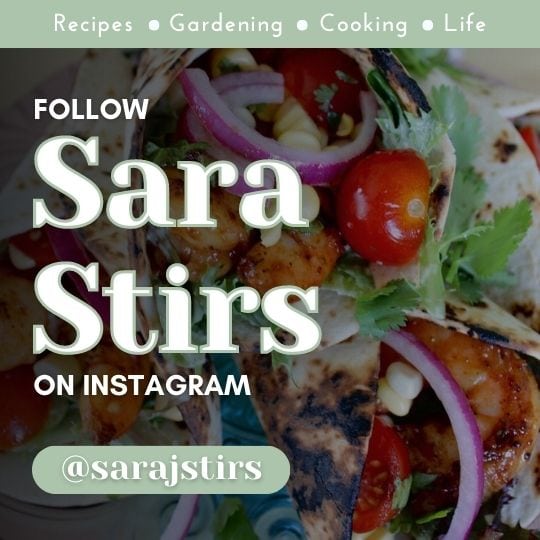 According to the Susan G. Komen Facts for Life for Breast Cancer in Men:
WARNING SIGNS OF BREAST CANCER IN MEN:
-lump, hard knot or thickening in the breast, chest or underarm which is usually painless but may be tender.
-dimpling, puckering or redness of the breast skin.
-Change in the size or shape of the breast.
-Itchy, scaly sore or rash on the nipple of the breast.
RISK FACTORS THAT INCREASE THE RISK OF BREAST CANCER IN MEN:
-older age
-BRCA2 gene mutation
-family history of breast cancer
-gynecomastia
-Klinefelter's syndrome
-being overweight or obese