BUCKHANNON – A woman is facing a felony charge after allegedly aiding a sex offender.
Bonnie Sue Bryant, 44, was arrested by West Virginia State Troopers on June 30.
According to the criminal complaint filed in the Upshur County Magistrate's Office, on Friday, June 16, 2023, troopers went to a residence on Old Elkins Road to serve a capias warrant on Gregg Haymond, a lifetime registered sex offender, following his indictment for failure to register as a sex offender and missing court.
"Officers made contact with Mr. Haymond's boss and landowner his camper was parked on, who stated he had moved most of his things out and had left a note saying [he] was not returning," Trooper First Class P.J. Robinette wrote in the complaint.
Officers received information that led them to believe Haymond might be at a female's residence on Valley Green Drive.
A short time later, the troopers arrived at Valley Green and made contact with Bonnie Sue Bryant, who allegedly informed the officers that she was with Haymond earlier but was currently unaware of his whereabouts. The officers explained to Bryant that Haymond had an active warrant and was a lifetime sex offender registrant.
"During the course of the conversation with Ms. Bryant, she stated, 'I already know not to harbor a fugitive,'" Robinette wrote.
She assured them that she would inform the officers if Haymond returned.
Two weeks later, on June 30, Corporal Caynor and Deputy Linger of the Upshur County Sheriff's Office allegedly found and arrested Haymond inside the residence on Valley Green Drive. He was discovered hiding in an upstairs bedroom, and Bryant was home at the time of the arrest, the complaint states.
Following the arrest, Robinette arrived at the residence to speak with Bryant. The officer read her Miranda Rights, but she said she understood and wanted to speak.
When the trooper asked her about aiding a sex offender, Bryant allegedly replied, "I really didn't. He had left and then he came back this morning… He's just been running in and out of here lately."
Robinette reminded Bryant of their previous discussion on June 16, during which she was informed about Haymond's sex offender status and existing warrant. Bryant allegedly replied that Haymond "came into her residence and told her he had seen his probation officer and thought they were coming after him," Robinette wrote in the complaint.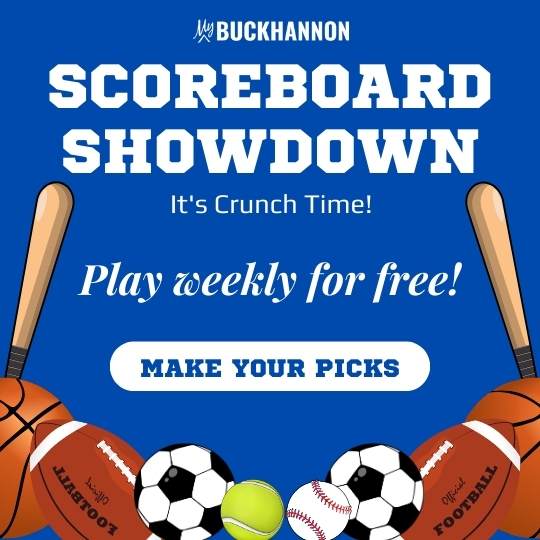 Bryant was held on a $15,000 cash or surety bail. If convicted, she faces between one and five years in prison.