The Center for Community Engagement and Leadership Development at West Virginia Wesleyan College is proud to announce the largest incoming class of Wesleyan Service Scholars in the school's history.
The 28 incoming Wesleyan Service Scholars will join 57 students currently active in the program who volunteer in community partner sites throughout Upshur County while enrolled as full-time students at the college.
The incoming class of Wesleyan Service Scholars will spend more than 17,400 hours volunteering in schools, local agencies, nonprofit organizations, and municipal organizations by the time they graduate from Wesleyan.
"We are thrilled to welcome our newest class of Service Scholars to campus this fall," said CCE director Katie Loudin. "Being our largest incoming class in the program's history, I know they will make a significant impact in the local community during their time at Wesleyan. Many lives will be changed for the better because of their service, and I am anticipating they will be transformed by the experience as well."
The College is excited by the breadth of this incoming students' community service experiences. They have cared for the environment by organizing clean-up days and leading recycling efforts in their communities.
They have worked in food security issues by serving in community gardens and soup kitchens in addition to collecting non-perishable items and working in local food pantries. They have volunteered with youth in art camps, youth athletic leagues, afterschool programs, church youth groups, and peer tutoring. They have served both young and old through their work at hospitals and nursing homes.
Wesleyan Service Scholars have jumped into action by providing disaster relief in West Virginia after the floods, repairing homes, donating blood through the American Red Cross, serving overseas through a mission trip to Puerto Rico, and acting as a student ambassador to Hungary and Poland.
They have led the way by advocating for their peers in a gay-straight alliance and by serving on a mayor's youth council. Selflessly giving their time, they have fundraised thousands of dollars for community members affected by cancer and other serious illnesses through local initiatives and Relay for Life. One student chose to honor veterans by volunteering with the Honor Flight Network.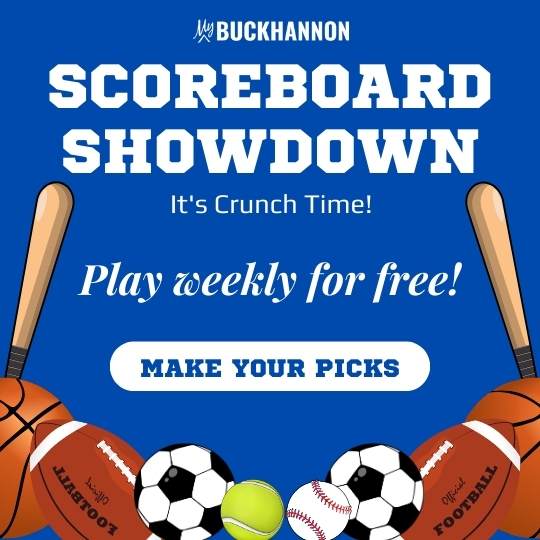 The school is pleased to announce the following incoming class of Wesleyan Service Scholars for August 2019: Alanna Claypool of Clarksburg, WV; Hannah Cogar of Valley Head, WV; Michael Drury of Triadelphia, WV; McKenzie England of Junior, WV; Madisyn Fox of Caldwell, WV; Caroline Fulks of Bridgeport, WV; Jason German of New Market, MD; Brayden Gillespie of Webster Springs, WV; Courtney Gray of Flemington, WV; Madison Groves of Frametown, WV; Noah Jeffries of Bristol, WV; Hannah Ketterman of White Sulfur Springs, WV; Sierra Lawhorn of Elkview, WV; Haley Mallow of Belington, WV; Amanda Marteney of Buckhannon, WV; Catherine "Grace" Materne of Buckhannon, WV; Nagyaleeya McMillan of Spelter, WV; Tamyra Nottingham of Buckhannon, WV; Matthew "Blake" Rasnake of Winfield, WV; Madison Rollyson of Sutton, WV; Courtney Shorts of Purcellville, VA; Laine Stover of
Given, WV; Fallyn Swiger of Bridgeport, WV; Casey Watts of New Creek, WV; Tiffany Wheeler of Belleville, WV; Katherine Wilkerson of Dunbar, WV; Zachary Williams of Morgantown, WV; and Emily Wilmoth of Fairmont, WV.
About West Virginia Wesleyan Service Scholars
As a residential institution of higher education, the College aspires to graduate broadly educated men and women who think critically and creatively, communicate effectively, act responsibly, and demonstrate their local and world citizenship through service. Students graduating from the program go out into the world and lead in their communities and professional networks.
Wesleyan Service Scholars have gained admission into medical school, veterinary school, law school, and several other advanced degree programs. They are leaders in science, medicine, education, criminal justice and law, and nonprofit management throughout the U.S.
About West Virginia Wesleyan College
West Virginia Wesleyan College is a private, coeducational, liberal arts college in Buckhannon, West Virginia. It has an enrollment of about 1,400 students from 35 U.S. states and 26 countries.
The College offers 49 undergraduate majors and graduate programs in athletic training, business, creative writing, and nursing including a Doctor of Nurse Practice. Wesleyan students are highly active in community engagement projects through the Center for Community Engagement and Leadership Development, which has been recognized on both a state and national level for its community service endeavors.