BUCKHANNON – The Upshur County Development Authority has a new director, and he's no stranger to north-central West Virginia, Upshur County or Buckhannon's bustling downtown.
The UCDA Board of directors recently tapped Buckhannon Mayor Robbie Skinner as the economic development agency's new executive director following the unanticipated resignation of Jennifer Bostian, who has accepted another job opportunity.
"When Jennifer announced that she was leaving right after Thanksgiving, the board approached me and asked if I would be interested in the position, and I said, 'Absolutely,'" Skinner told My Buckhannon. "They ultimately offered me the position and I happily accepted. This is my dream job."
Born and raised in Buckhannon, Skinner is a West Virginia Wesleyan College graduate with a major in public relations and marketing and minors in business administration and political science. He's spent 10 years as a local insurance agent and briefly worked as the director of business development with the West Virginia Chamber of Commerce.
"I loved that role, and although I was able to work remotely from Buckhannon, the Capitol is still in Charleston, and I wanted to be here all the time," Skinner said. "So when this opportunity was presented, it was like an answered prayer."
Bostian and former UCDA director Rob Hinton, who left the job in 2021, both made invaluable contributions to the organization's mission, Skinner noted, and he hopes to further those by utilizing his natural affinity for the area and his networking capabilities.
Skinner described Hinton as an 'out-of-the-box' thinker who brought a vision of an Innovation Center as a high-tech co-working space on Main Street to fruition; proved instrumental in securing grants that fueled broadband internet expansion; and played a key role in recruiting medical marijuana facilities to the area.
"I always said Rob was one of the very best economic development authority directors in West Virginia and probably one of the best that West Virginia has ever had," he said.
Bostian worked on rebranding the UCDA and mapping out a long-term strategic plan with measurable goals.
"Jennifer did a great job," Skinner said. "She organized the Development Authority into a structure that it needed and developed a long-term strategic plan to help take what Rob had developed and channel it so that we can move forward knowing our steps and knowing what we want to accomplish over the next five, 10 or 20 years down the road."
For his part, Skinner brings heart, passion and Upshur County roots to the role, he said.
"It's been quite some time – maybe if ever – that we have had a director who was born and raised here, so I think that puts a different spin on it," he said. "This is my hometown and I want to see it thrive. If you're going to sell something, it's important to be truly passionate about it, and a big part of this role is selling Upshur County to future and potential developers."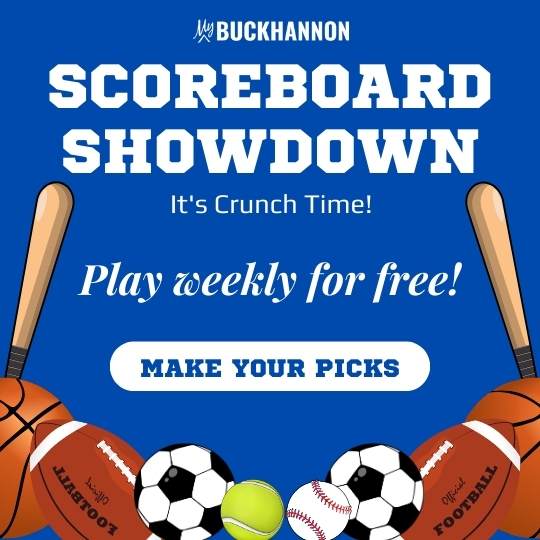 "I believe that I can lay it on pretty thick and sell Upshur County with the best of them," he added. "I've known I've wanted to be here and commit my life to here for a long time and I've been working on that for many years."
UCDA president and CEO of St. Joseph's Hospital Skip Gjolberg said Skinner's enthusiasm and energy set him apart as a great candidate for the position.
"I think Robbie Skinner is a great choice," Gjolberg said Thursday. "He's the full package: he's local, he's engaged in his community, he's a West Virginia Wesleyan College graduate, and he's mayor of his hometown. If anybody wants Buckhannon and Upshur County to be a success, it's Robbie Skinner."
Skinner logged his first official day in the new job Tuesday. Among his priorities are conducting a hotel feasibility study and recruiting a major name-brand hotel to the area; seeking out small businesses who might want to relocate to Upshur County; and working to attract IT companies with remote employees.
"We definitely do not have the quantity of hotel rooms that we once had," Skinner said, noting some have been converted to Airbnb-type accommodations. "If we have a major event, we don't have the rooms for it — even if we have a semi-major event, we don't have the rooms. At this point, a typical [West Virginia] Wesleyan Homecoming would max us out and visitors would have to stay in Lewis County. The way I look at it is, we're not trying to run any of our current motels or hotels out of business – we appreciate them – but we don't want to also lose tax revenue to Lewis County when they could be staying here. So, yes, that's going to be a priority to attract a new name-brand hotel."
So is recruiting high-technology companies and IT startups.
"We also need to always, always, always be looking for high-tech and IT opportunities," Skinner said. "America's technology future is in the smaller IT companies because they can locate anywhere as long as you have a strong broadband connection. Their employees can live anywhere, and we're an ideal place, being in the heart of West Virginia and so close to all of the fun, outdoor recreational opportunities the state provides, and also being close to I-79."
"We're connected by an east-west highway, and we're connected by a north-south highway, but we're also where the fun part of West Virginia begins," he added. "We're the perfect place for folks who want to experience West Virginia and all that it has to offer."
Mostly gone are the days of manufacturing enterprises that could provide hundreds of people with well-paying jobs springing up in Appalachian towns, so Skinner said he's looking to attract more businesses with 30-75 employees.
"The reality is – and this is not just Upshur County, this is Appalachia, and nationwide, really – we're really not a large manufacturing nation anymore, meaning the days of seeing 500-600 employee manufacturing operations fall out of the sky and land in your community, those aren't here anymore," he said. "We need to be looking for businesses that employ 30 to 75 people because when you have a few of those, you'll get to what one [enterprise] used to provide."
Skinner said Upshur County has several marketable properties that have been vacated by energy companies where businesses could establish themselves.
"We want to look for businesses that can easily locate in those facilities. That's a much easier sell, to have a facility already ready, to have the land already developed and the utilities already hooked up than to say, 'Oh, by the way, here's the land; you've got to start from scratch,'" he said. "Some prefer to start from scratch, but a lot of them like to see what's already been built and they'd rather modernize it or modify an existing building than start from scratch."
Skinner also urged residents to deliberately support the local restaurants, clothing boutiques, shops, art galleries and businesses the Buckhannon-Upshur community already has.
"I would challenge us to appreciate what we have and continue to support what we have," he said. "The saying goes, 'buy local or it's bye local,' and we need to, as a community, make a conscious effort to support the businesses that are here because the people who own these businesses, they're the ones who support the backbone of this area."
Skinner believes his role as mayor will only bolster his efforts as the UCDA director.
"I see it as a tremendous opportunity because it almost provides a double threat, you know, when you go out to attract a new business to also be able to say, 'Not only am I in the role of the development authority director, but I'm also the mayor of my hometown,'" he said.
Skinner's also planning to provide more information soon about a new jewelry store he's opening in a building he's acquired on Main Street.
"There's going to be an announcement soon and I would encourage people to wait for the full details of it, but I personally bought a building on Main Street and my plan is to open a jewelry store in the same location where Anderegg's Jewelers was for many years," he said.
He didn't know the UCDA job would pop up as he began preparing to open the jewelry store but reassured residents those plans were still moving forward.
"The jewelry store is still happening," Skinner said. "The goal is spring of 2023, but the important takeaway here is that I am willing to make an investment financially and otherwise in our community, and I think it's critically important for someone in my role to believe in the product so much that I'm willing to make a major financial investment in our community."