PHILIPPI — The 12th annual West Virginia Marching Band Invitational (WVMBI) Championship will feature 33 high school bands from 25 counties around the state on Saturday, Oct. 21, at Philip Barbour High School in Philippi. West Virginia Wesleyan College will also perform during the competition as an exhibition band.
The invitational also will feature the finals for the 3rd annual Governor's Cup. The Governor's Cup Series consisted of nine preliminary competitions. Bands collected points by competing in the local competitions along with the upcoming WVMBI Championship and Governor's Cup Series finale to be eligible to win the overall Governor's Cup and more prize money. The Governor's Cup final will award $5,000 to the grand champion; $3,000 to the 1st runner-up; $1,500 to the 2nd runner-up; $1,000 to the 3rd runner-up; and $500 to the 4th runner-up.
In 2017 the West Virginia State Legislature proclaimed this invitational "The Official State Marching Band Championship of West Virginia."
"We are pleased to have such a good turnout of high school marching bands from across the Mountain State attending this year's invitational," West Virginia Department of Arts, Culture and History Curator Randall Reid-Smith said. "For the last several years, the department has partnered with Save The Music Foundation and generous donors around the state to provide musical instruments to middle schools throughout the state. Now, these students are moving into high school where they are helping to grow those marching bands. This invitational is a way for us to highlight that growing interest in music."
The invitational includes competition judging for music, music effect, general effect, marching, percussion, drum major, color guard, majorettes and twirlers. A Miss Majorette competition is also held at the event, along with a drumline competition.  A full schedule of the marching band and drumline competitions is listed below.
Two individuals will be inducted into the Band Directors Hall of Fame during the competition. Dr. Scott Woodard is currently the director of instrumental music, interim associate provost and associate vice president for academic affairs at West Virginia State University; and the associate conductor of the West Virginia Symphony Orchestra and music director of the Charleston Chamber Orchestra. Deborah Westbrook taught for Preston County Schools for 40 years and became the head band director at Preston County High School in 1995, where she held that position until her retirement in June 2023.
The invitational will begin at 10:15 a.m. and continue throughout the day, culminating in an awards program that evening. Admission is $10. Five years old and younger enter for free.
The Marching Band Invitational schedule for the day is:
10:15 a.m. National Anthem
10:30 a.m. Preston High School – Class B
10:45 a.m. Hall of Fame – Deborah Westbrook
11 a.m. Ritchie County High School – Class D2
11:15 a.m. North Marion High School – Class D1
11:30 a.m. Williamstown High School – Class C2
11:45 a.m. Buckhannon-Upshur High School – Class C1
Noon St. Marys High School – Class D2
12:15 p.m. Petersburg High School – Class D1
12:30 p.m. Shady Spring High School – Class C2
12:45 p.m. LUNCH
1:15 p.m. Liberty-Harrison High School – Class C1
1:30 p.m. Webster County High School – Class D2
1:45 p.m. Doddridge County High School – Class D1
2 p.m. Paden City High School – Class C2
2:15 p.m. Parkersburg High School – Class C1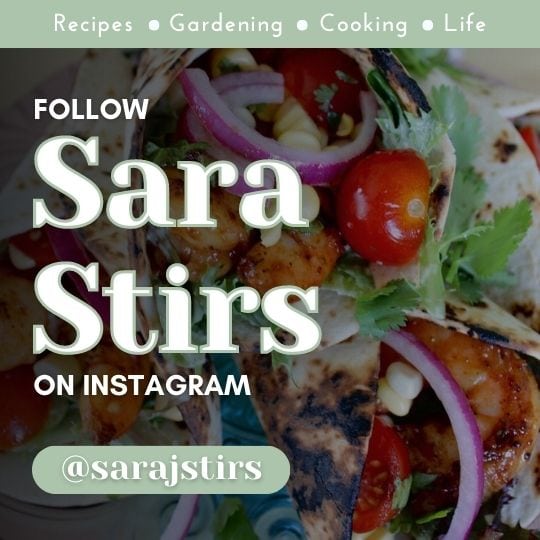 2:30 p.m. Calhoun County High School – Class D2
2:45 p.m. Ravenswood High School – Class D1
3 p.m. Wirt County High School – Class C2
3:15 p.m. Liberty-Raleigh High School – Class D2
3:30 p.m. Braxton County High School – Class C1
3:45 p.m. Berkeley Springs High School – Class D2
4 p.m. Greenbrier West High School – Class D1
4:15 p.m. Poca High School – Class C2
4:30 p.m. Tyler Consolidated High School – Class C1
4:45 p.m. Westside High School – Class D2
5 p.m. James Monroe High School – Class C2
5:15 p.m. Princeton High School – Class C1
5:30 p.m. West Virginia Wesleyan College – Exhibition
5:45 p.m. Miss Majorette
6:05 p.m. Hall of Fame – Scott Woodard
6:15 p.m. Hurricane High School – Class D1
6:30 p.m. Elkins High School – Class A
6:45 p.m. Robert C. Byrd High School – Class B
7 p.m. Woodrow Wilson High School – Class B
7:15 p.m. Greenbrier East High School – Class B
7:30 p.m. Philip Barbour High School – Class A
7:45 p.m. Richwood High School – Class A
8 p.m. Cabell Midland High School – Class A
DRUM COMPETITION
8:20 p.m. Greenbrier East High School
8:26 p.m. James Monroe High School
8:32 p.m. Paden City High School
8:38 p.m. Parkersburg High School
8:44 p.m. Poca High School
8:50 p.m. Princeton High School
8:56 p.m. Webster County High School
9:02 p.m. Westside High School
9:08 p.m. Elkins High School
9:14 p.m. Braxton County High School
9:20 p.m. North Marion High School 9:30 p.m. AWARDS