SELBYVILLE – Judith Williams has spent nine years at the James W. Curry Library as head librarian, but now she says it's time to close that chapter in her life.
Williams joined the library staff in 2014 and has decided to retire Sept. 9, 2023.
"I've come to a season in my life when I think I need to turn my attention to my home, spend more quality time with my wonderful partner, Calvin, get some things done that I've put off doing because of the work and the commute I have," Williams said. "Other things got pushed to the side, so I need to attend to those, and there are some things I'd like to do."
Williams said she would miss the library and the community that has grown out of it.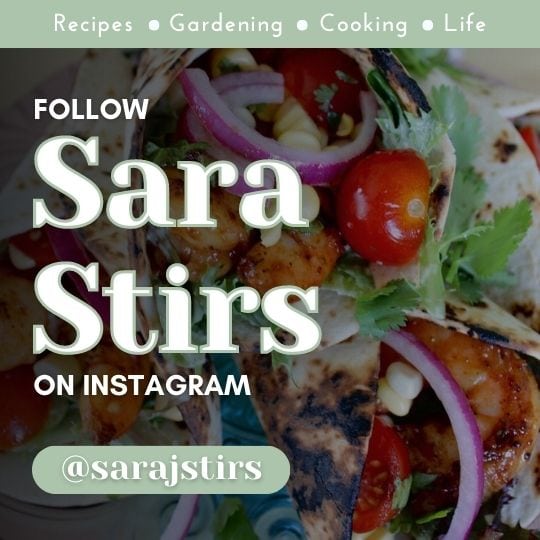 "Retirement is a two-edged sword," she said. "On one hand, I love my work – I absolutely love being a librarian, and I wish I had come to this sooner than I did, but not coming to it sooner probably made me uniquely qualified to do what I've been able to do, so there are no regrets."
"I love the work, I love cataloging, I love working with the books, and I have grown to love this community and feel very privileged to have been part of their life and to have watched some of these young people grow up," Williams added.
Member of the James W. Curry Library Advisory Board Carrie Wallace said the county is searching for two part-time librarians to take over.
"[The library board] has been consulted on developing the advertisement for the position, so there are going to be two part-time positions," Wallace said. "Are we going to be able to find somebody like Judith? I seriously doubt it; I don't think that's going to happen. I do believe everyone is replaceable, but Judith is leaving behind some really big shoes to fill."
President of the Upshur County Commission Kristie Tenney recognized Williams for developing all the James. W Curry Library programs.
"Congratulations Judith, on your upcoming retirement, and thank you for your dedication and service to the James W. Curry Library," Tenney said. "You are an inspiration and have been instrumental in the development of the James W. Curry library's programs that are thriving because of your hard work and dedication. It has been a pleasure to have crossed paths with you, and we wish you the very best in your retirement."
Upshur County Administrator Tabatha Perry said Williams was instrumental in transforming the library into what it is today.
"During her employment with the Upshur County Commission, Judith was able to take the James W. Curry Library from an overlooked storage building of books to an exciting outlet that is regularly utilized by area families," Perry said. "She has worked vigorously to create children's programming and a desire for individuals to utilize the library."
"There is no 'replacing' Judith," Perry added. "However, we are grateful for the work she has done at the library. I am confident she has made a lasting impression with the creative young minds she has impacted."
Before Williams joined the James Curry Library, she was in a senior work program and employed as a library clerk at the Philippi Public Library in Barbour County.
"Part of the requirements for being in that program was applying for work regularly; you have to turn in so many applications in a prescribed time period, so I opened up the paper, and there was an ad for a librarian at the Curry Library," Williams said. "I did not think there was a chance at all that I would get the job, but I went ahead and did the application."
Williams was still working on earning her degree at the time.
"I never thought I would get hired for this, but I applied, and lo and behold, I got an interview and lo and behold, they liked me, and I ended up hired," she said.
Before she was officially hired, Williams wanted to see the library.
"We got lost on the way there, but once we got on top of the hill, it was love at first sight," Williams said. "I fell in love with the beautiful library log cabin on top of a mountain, and I walked through the collection and thought, 'Oh yeah, I would like to get this job.'"
Wallace said the county's search for a new librarian began shortly after she started her job as Upshur County administrator.
"When we would get calls about the position, or we would get an application, we would make sure the applicant realized the library was not in French Creek – it was in Selbyville – and we also asked if they had visited the library because a lot of times if you're not from southern Upshur County, you don't necessarily know how far of a drive it is," Wallace said.
"We got this application in from Judith, and of course, her qualifications were too good to be true," Wallace recalled. "We thought, 'There's no way this woman will accept this position.' I called and asked if she was familiar with the area, and she said she was still interested. She was by far the most qualified applicant, so we wanted to move forward with her, and I'm just so thankful she stayed for this many years."
The first thing Williams noticed when she started her new position was the lack of programming.
"It had pretty much become a warehouse for books, and there were a lot of technical issues; the internet was not stable, and there really weren't any organized programs going on at that time," Williams said. "I imagine that had to do partly with personnel and partly with funding. Being fresh from Philippi, where my mentor was very program-oriented, between that and the conferences I attended, I determined we needed to get some bodies in the door, and we needed to get some programs going. I was told, 'Nothing works, et cetera.'"
But Williams would not be deterred.
"I started asking the people in the community, 'What do you need from your library? If we had a program, would you be interested in coming?'" she recalled.
Williams began asking which days of the week were best to offer programs and what types of programs would entice people to venture out to the library.
"Eventually, I figured out Tuesday was the best day, and I worked with the community to figure out what they needed and wanted, which took some time because they needed to get to know me, and I needed to get to know them," Williams said. "We started with a family storytime because we had a lot of young children at the time learning to read, so we took the family storytime route, and it worked out well, and it has grown ever since."
Wallace equated the library to a free DVD/VHS rental facility before Williams began her various programs.
"Judith brought back programming, which has been absolutely amazing, and she has targeted it towards the youth who are in the community and their age at the time, so she's really seen this group of kids that were young when she started, and she really got them through elementary and middle school," Wallace said. "Everything is bittersweet, but in this instance, I think Judith was put there for those kids in that community at the time, and now they've kind of phased out, and she's also phasing out into retirement."
When Williams transitioned to full-time in 2016, she was able to start organizing a summer reading program.
"We started our summer reading program with the families from our family story time, and it has grown over the years, and this year was the largest summer reading program we have had to date with 35 children," Williams said.
Other programs at the library began as fundraising efforts, such as their Glowstick Party.
Wallace said while everything else was being shut down and scaled back during COVID, the James W. Curry Library was stepping up.
"We operate on a small percentage of the interest on the trust Mr. Curry left, which, given the increases in costs of everything since the trust was initiated, has become problematic as far as financing goes," Williams said. "A number of years ago, knowing we were going to run into financial difficulties, we started having fundraising programs, and the glowstick party started out as a fundraising program that is very well-received, and it's fun."
Other popular programs are centered around the holidays, like the Santa's Workshop program and the Christmas at Curry: Festival of Lights, where participants would decorate the area around the library with lights and people could drive through and enjoy them.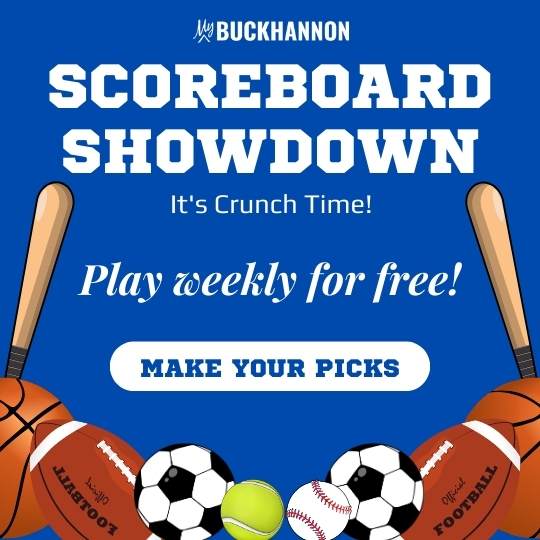 "Our Santa's Workshop has always been a big hit – that's a craft-oriented program that allows children to make crafts they can give as gifts for Christmas since money can be an obstacle in a rural community – and that's been very well-received and has been a big hit each year," Williams said.
"We are also on our third year with the Festival of Lights," she said. "We started that during COVID because we wanted to provide a Christmas activity families could do that was consistent with the COVID restrictions. It was something everyone could do; we could keep it affordable, and you didn't have to get out of your car, so there was no contact."
COVID-19 was the catalyst for several changes at the library, including installing more reliable internet.
"When COVID hit, that came with lockdowns, and we had our directives from the county commission, so to continue to function, we had to put up the barriers, and we were only able to do door service, but we knew the community and a lot of our people didn't have internet at home or didn't have reliable internet at home," Williams said.
"We saw the need, and we wanted to try to step in and fill it, so we contacted WV Kids Connect, and Micrologic also stepped up during COVID and provided us with additional Wi-Fi," she added.
After the new Wi-Fi was enabled, the library became its own schoolhouse for the Selbyville area.
"As long as we stayed together, we could function, and that's what allowed us to go ahead and make the library available to our local families with school-aged children coming up here and doing their schoolwork," Williams said. "We basically turned into a school during COVID, and we all had our share of meltdowns. Children had their turn, the parents had their turn, the head librarian even had her own meltdown one time, but we managed by working together and helping each other."
"Judith ran with it and said, 'My community needs a resource; they need a place they can bring their children so they can continue their education because they don't have internet access or computers at home,"' Wallace said. "She made it work and it was amazing."
Williams cited the improved internet at the library as one of her greater contributions.
"You don't necessarily have a lot of people coming in and sitting at a desktop computer anymore; I do have people here in the wee hours of the morning to late at night using the internet in the parking lot, checking email or downloading things on their way to or from work when we're not open," Williams said. "It's something that is available to the community, and it's reasonably reliable."
Wallace said Williams achieved her goal of improving the library's internet, which made it easier to retire.
"I think, initially, Judith's goal was to improve the internet at the library, which she did, and that was wonderful, and now we're seeing all this federal infrastructure coming in for broadband, so again, as she's seeing that to completion, and it's time for her to phase out as more people are getting internet access to their homes," Wallace said. "It was also her initiative to replace the public resource computers and get the collection online. We were living in the dark ages, and now things are online, and there's a system for everything."
Williams said the most rewarding part about her job has been her work with the children in the community.
"The most rewarding aspect of being a rural librarian and serving southern Upshur County has been when a child comes through the door and says, 'Hello,' comes up to the desk and says, 'Miss Judith, what are we doing today?' Or you hear them as they're playing and interacting with other children at the library, and they say, 'This is the best library ever,'" Williams said.
"That's the most rewarding thing – to have built that relationship with the community so the kids feel like this is a good place to come," she continued. "It's something they look forward to doing, it's someplace they want to be, and the families value it to the point they take time out time from very busy schedules to come here. The farther out you are, the busier you are because of commuting time, and they dedicate that time to come, participate and support us, so that's the most rewarding."
Williams thanked the community for their support over the years and said she would miss everyone at the library.
"There aren't words to cover it all, but if I just wanted to say something, I would say 'Thank you,'" Williams said, tearing up. "Thank you for accepting me as your librarian, thank you for supporting us, allowing the library to be involved, for all the little kindnesses they've shown over the last nine years. It is the hardest thing I've done and the most rewarding thing I've done."