ALTON — The heart of Alton beat a little stronger Sunday as the Alton Community Building hosted a luncheon and dedication ceremony.
The event celebrated both the southern Upshur County community's rich history and a recent act of extraordinary generosity that transformed the beloved building's outside space.
A generous family, touched by the memories of their wife and mother, Judith Loudin Newman, made a significant donation to erect a deck in her honor. Newman attended school at the Alton Community Building during her childhood, and the dedication ceremony for this meaningful addition was the centerpiece of the event.
The luncheon kicked off the day's festivities, inviting guests to indulge in a delicious spread while reminiscing about the history that the community building holds. A plaque honoring the memory of Newman was placed on the new deck in her honor.
Tom Newman donated money to have the deck built in honor of his late wife.
"We're here because my wife Judy spent the first 13 years of her life here," he said. "She went to the two-room school that was in this building. We have six kids, and they and I wanted to come back and retrace where she spent the first years of her life. Judy was an extremely motivated individual with high moral values, and we wanted to honor that by helping to fix up the places that built her."
Brenda Kaubisch, who, along with her mother, Kim Hanline, has overseen the care and maintenance of the Alton Community Building for over a decade, expressed her excitement about the donation and the event itself.
"This is a special day for us and the entire Alton community," she shared. "We are deeply grateful for the support we've received over the years and for this remarkable donation that will enhance the building's legacy."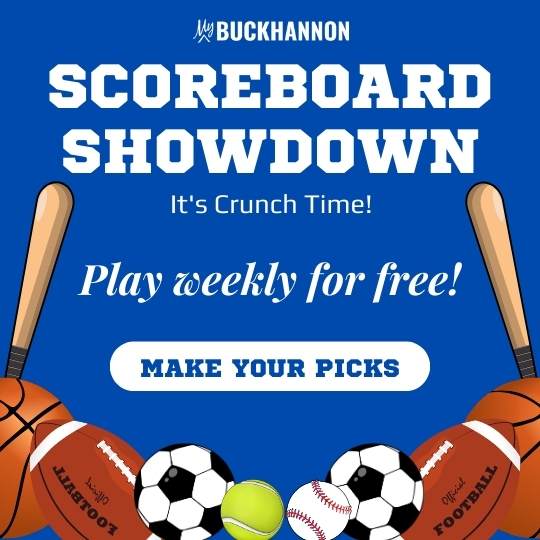 The Alton Community Building — once a schoolhouse where Kaubisch's own grandmother attended classes — has been a labor of love for the community. Renovations, including a new roof, windows, a fresh coat of paint, and now a new deck and outdoor gathering space, breathe new life into the historic structure.
Kaubisch said the building continues to be a hub of activity, offering regular events such as bingo nights on the first weekend of each month.
"The space, which has witnessed so much in its lifetime, is a great place for baby showers, birthday parties, family reunions, and other joyous occasions, showcasing its role as a cherished gathering place," she said.
The building is available for a rental fee of $50 for the day.
"The generous donation from the Newman family added a beautiful deck to the building, creating a space for future events and gatherings," Hanline said. "The donation and this event were a testament to the impact that a single act of kindness can have on an entire community."