ELLAMORE – The unsolved disappearance of an Upshur County man more than 10 years ago has taken a new turn after law enforcement officers established a large dig site on the Old Elkins Road this week.
Cpl. S.W. Shahan with the Buckhannon detachment of the West Virginia State Police confirmed the agency was executing a search warrant in connection to Luke Stout's 2012 disappearance.
As of 3 p.m. Wednesday, state troopers, along with officers with the Upshur County Sheriff's Office and the FBI's Evidence Response Team, were still on scene supervising the excavation of the site, which is located near the old 33 Mini-Mart, close to the Upshur-Randolph County line.
The Upshur County Prosecuting Attorney's Office on Wednesday said the search warrant is sealed, but the property's owner confirmed he had received the warrant.
Carl 'Cracker' Tenney said he is the owner of the property being searched.
Tenney told My Buckhannon that police were searching for the body of Luke Stout. Tenney said he didn't know if Stout's body was on the property or how he might have gotten there.
"I don't know if he's there or not," Tenney said. He also did not know if the search warrant had turned up any new evidence.
Stout was last seen July 18, 2012, walking down the driveway of his mother's residence on Hickory Flat Road carrying a bicycle frame. He was reported missing to the State Police three days later.
In the days and weeks that followed, search and rescue groups combed locations throughout Upshur County, using Buckhannon City Park as a home base. But Stout was never found and has not been seen or heard from since.
In 2012, shortly after he was reported missing, West Virginia State Police confirmed they were investigating whether there could be a link between Stout's disappearance and the murder of Joshua Oberg earlier that year.
According to previous My Buckhannon reporting, Oberg was killed in January 2012 as part of a murder-for-hire plot. Rodolpho "Chino" Villagomez Correa was accused of paying two men, Jesse Lee Heater and Robert Eugene Siron III, $5,000 to kill Oberg for having an affair with his wife.
According to court documents, Heater fatally shot Oberg on Jan. 23, 2012. Oberg's body was found buried in a shallow grave along Bull Run Road in an outlying area of Upshur County on July 23, 2012 – less than a week after Stout went missing.
Heater was subsequently sentenced to life in prison without the possibility of parole for first-degree murder in addition to three one-to-five-year sentences – one for conspiracy to commit first-degree murder, a second for conspiracy to dispose of a deceased human body and a third for disposing of a deceased human body.
Correa is currently serving a 40-year sentence on a second-degree murder charge and a one-to-five-year sentence on a conspiracy to commit murder charge. Siron pled guilty and agreed to serve a 15-year sentence for voluntary manslaughter and a one-to-five-year sentence for conspiracy to conceal a deceased human body.
As the weeks passed without any sign of Stout, his mother, Elizabeth, led the charge to find him. She raised the possible connection between Oberg's murder and her son's disappearance, claiming at a heated Buckhannon City Council meeting that Stout had previously gotten into an altercation with Correa.
"He came home with a gun barrel mark on his forehead," she told council in October 2012.
She would also attend Heater's murder trial, according to court records. No concrete link between the two cases was ever established.
Over the past decade, police have continued to follow leads in the case. In 2019, Cpl. V.J. Pyles told My Buckhannon that although leads had trickled in, none had led to a breakthrough in the case.
"There have been continuous leads over the past several years, but a lot turned into dead ends and things of that nature," Pyles said at the time, noting that the ongoing nature of the investigation meant it was not a cold case. "It's not cold when there are still things to do. It would only be a cold case if there were no leads coming in anymore, but we still do get leads."
This is at least the second time police have searched an Upshur County property for Stout's body. According to previous reporting, in June 2015, W.Va. State Police searched Villagomez's prior residence on Riley Heights, although police said at the time the search was simply to ease the mind of the new homeowner, not because any new evidence indicated Stout's body was on the property.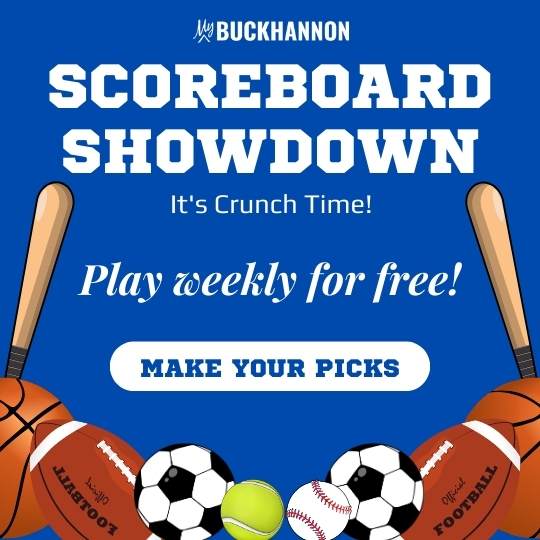 Shahan debunked a social media rumor that the most recent search was for multiple bodies, saying that wasn't the case.
"When we are able to release more information through official channels, we will do that," he said.