Shepherd 92, West Virginia Wesleyan 66 | Final Stats
BUCKHANNON, W.Va. — Kari Lankford recorded her second triple-double of the season to lead Shepherd to a 92-66 win over West Virginia Wesleyan on Wednesday night at the Rockefeller Center.
Lankford became the first MEC player to have two triple-doubles in the same season. She had 22 points on 9-of-14 shooting to go with 12 assists and 10 rebounds. Kayla Tibbs contributed 21 points and five rebounds and Marley McLaughlin added 14 points.
Shepherd (9-8, 6-5) shot 52 percent from the field and made 26-of-37 from the free throw line in the win.
Nicole Gilyard had 13 points for WVWC (4-10, 4-7). Tyra Hughes scored 11 points and had six rebounds to go with five assists.
Concord 77, Charleston 71 (OT) | Final Stats
CHARLESTON, W.Va. — Concord erased a seven-point fourth quarter deficit to force overtime and prevailed in the extra session, 77-71, on Wednesday night at the Wehrle Innovation Center.
Concord moved into a tie for second place with Charleston as the Mountain Lions improved to 13-3 overall and 9-2 in the league. The Mountain Lions have won a league-best eight-straight games. UC slipped to 14-3 overall and 9-2 in the MEC after a second-straight loss.
Trailing 61-54 with 7:54 left in the game after a Raziyah Farrington three-pointer, Concord managed to hold the home team scoreless the rest of the way and battled back to force overtime. With the game tied 61-61 in the final seconds, CU forced an overtime and had a look at the game-winner, but Adreanna Pool's jumper at the horn couldn't connect forcing overtime.
The Mountain Lions continued their momentum in the overtime session scoring the first six points to surge ahead. Charleston's first points in 10 minutes of game action came on a Farrington jumper, but Concord had the answer and would not allow the Golden Eagles to get any closer than four the rest of the way.
Concord's ability to get to the line was key in the victory as the Mountain Lions knocked down 29-of-38, compared to 13-of-15 for Charleston. CU's defense also held UC three field goals in the final 12:34 of game action.
Maddison May paced CU with 18 points, eight rebounds and four steals. Riley Fitzwater had 14 points, six rebounds and five blocks, and Maggie Guynn chipped in 13 points.
West Liberty 80, Urbana 71 | Final Stats
URBANA, Ohio — Taylor Johnson's 34 points helped lead West Liberty to an 80-71 win over Urbana on Wednesday night at the Grimes Center.
The Hilltoppers (10-7, 7-4) broke a 27-27 tie late in the second quarter and then never trailed in the second half in the victory. Johnson played a major role in holding the Blue Knights at bay down the stretch, exploding for 22 of her 34 points over the final two quarters. The 5-9 backcourter went 13-of-22 from the floor and 7-of-10 from the foul line to set a new career high. Brunner added 13 points and Olivia Belknap checked in with 11 lightings.
Senior pivot Marissa Brown was held to a season-low 7 points but worked the glass at both ends of the court for a game-high 14 rebounds.
Urbana (1-14, 1-10) center Sylvia Hudson had a strong game for the hosts with 29 points on 13-of-19 shooting to go along with 5 steals and 4 blocks while teammate Erin Morris just missed a double-double with 9 points and 10 rebounds.
Glenville State 99, Fairmont State 69 | Final Stats
GLENVILLE, W.Va. — Glenville State avenged its only conference loss of the season with a 30-point victory over Fairmont State, 99-69, on Wednesday night at the Waco Center.
Fairmont State led 29-26 with under four minutes to play in the half, but Glenville State closed the half on a 14-1 run to take control of the game. The Pioneers were 5-for-6 from the field during that stretch and Emily Stoller and Donasja Scott each scored five to spark the run. GSC extended its lead to double digits early in the third quarter to cruise to the win.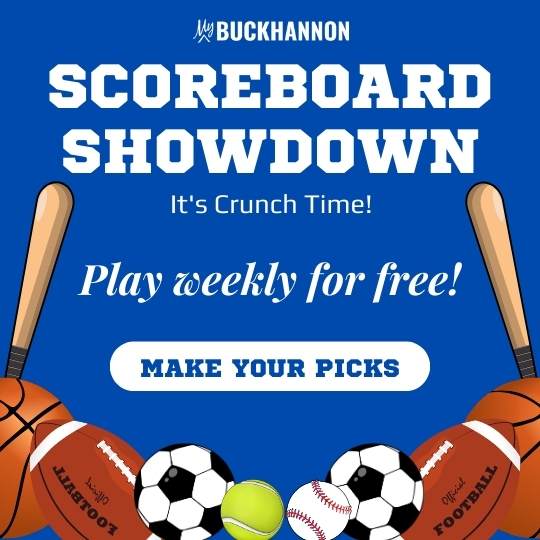 The Pioneers forced 29 turnovers in the game and had a 26-7 advantage in points off turnovers. GSC also was +20 on the glass on the night.
Emily Stoller finished with 21 points to help Glenville State improve to 15-2 overall and take sole possession of first place in the MEC with a 10-1 mark. Scott, Re'Shawna Stone and Zakiyah Winfield each added 16 points.
Rachel Laskody had 21 points to lead Fairmont State (7-10, 4-7). Brooke Kurucz added 15 points.
UVa-Wise 71, West Virginia State 59 | Final Stats
INSTITUTE, W.Va. — UVa-Wise picked up a 71-59 road win over West Virginia State on Wednesday night at the Walker Convocation Center.
The Cavs (8-9, 6-5) held West Virginia State to just five points in the second quarter to take a 14-point lead into the break. The Yellow Jackets (4-13, 3-8) responded in the third quarter pouring in 26 points and cut UVa-Wise's lead to just five by the end of the quarter. WVSU would get to within a single possession early in the fourth quarter, but UVa-Wise would not give up the lead and responded with a 16-6 run to put the game out of reach.
Cynita Webb posted a double-double with 20 points and 14 rebounds to lead UVa-Wise. Hannah Oliver netted 14 points. Ashley Cullen and Ada Stanley each had 10 rebounds. UVa-Wise held West Virginia State to just 27 percent shooting in the game.
Anesha Harmon had 17 points for WVSU. Charity Shears had 10 points and Seirra Womack had nine points and seven assists.
Notre Dame 70, Wheeling Jesuit 61 | Final Stats
SOUTH EUCLID, Ohio — Notre Dame pulled away from Wheeling Jesuit in the second quarter to earn a 70-61 win over the Cardinals on Wednesday night at Murphy Gymnasium.
Leading 20-16 after the first quarter, NDC held Wheeling Jesuit to just eight points in the second quarter and added 20 more of its own to lead 40-24 at the half. WJU battled back in the second half and eventually trimmed the lead to seven points with under two minutes to play, but could not get any closer.
Notre Dame improved to 9-8 overall and 6-5 in the MEC. Seina Adachi led the Falcons with 24 points, seven rebounds and six assists. Ajia McIntyre scored 14 and Kyleigh Ramlow tossed in 10.
Chenelle Moore had a game-high 30 points and 16 rebounds for Wheeling Jesuit (3-14, 1-10). Khira Burton notched 17.
Mountain East Conference news release.