Artist and jeweler Christine Keller is known locally for her Chrizart creations — check out her work at the Main Street Gallery in Buckhannon — but she has also found success internationally as the designer of a high profile jewelry line manufactured and sold in stores across China.
Here, Christine's husband, world-renowned astrophotographer and author Warren Keller, tells the story of how a chance meeting with a client led to Christine landing the deal.
On a rainy evening in October 2016, Christine Keller stood in Shanghai's Nanjing Road shopping district, gazing up at a large digital billboard advertising the collection that she designed for TSL, China's third-largest jewelry retailer. This was only one of many impressive displays and events arranged by TSL's extensive marketing department in China's high-end malls and shops. Over a period of three weeks, Christine traveled from Hong Kong to Beijing, Shanghai, Chongqing, and Guangzhou on an all-expenses paid tour, promoting Contemporary Art Jewellery by Christine Keller, part of TSL's International Design Collection.
While Christine had achieved regional success as a jewelry maker in her home state of West Virginia, and marginal success nationally, being represented by a multibillion-dollar jewelry manufacturer and retailer was beyond her wildest dreams. And, the way in which the independent metalsmith from Appalachia, and the Hong Kong-based luxury brand purveyor of 24 karat gold, platinum, and diamond jewelry came together, was itself the stuff of dreams.
In September 2015, I received a request for one-on-one image processing instruction from a client of my video tutorials. As I was busy completing a book for Springer Nature, I was hesitant to interrupt my writing schedule, but agreed to meet with the customer at our home in Buckhannon, West Virginia.
With Tommy Tat Fung Tse settled in for his lesson, we began. Early on, while waiting for a software process to complete, I made polite conversation by asking Tommy what he did for a living. I was certain that Tommy would respond with engineer or programmer, but he replied "Oh, we are in jewelry." With one eyebrow raised, I said, "My wife is a jewelry maker." Genuinely excited, Tommy said that he'd worked as a goldsmith for a time and that he'd love to see Christine's studio at lunchtime. A metalsmith by training, working mainly in copper, sterling silver, and semi-precious stones, Christine is also an accomplished enamelist. But, it was the medium that she began with, wire sculpting of colorful, anodized aluminum wire that intrigued Tommy the most.
During lunch, Tommy told Christine and I about the company of which he is CEO. TSL was founded in 1971 by, and named for his father Tse Sui Luen, who at a youthful 80 years of age is still active in the business. The son of a rag and bone man, the elder Mr. Tse had the opportunity to train as a goldsmith's apprentice as a young man, and is legendary throughout Asia for building a jewelry empire from these humble beginnings. In 1997, Mr. Tse became the first Chinese person invited to be a League of Honor member of the internationally-renowned Gemological Institute of America (GIA).
In 2000, his son Tommy left a career in the United States as a financial analyst with Johnson and Johnson to take the TSL helm, and was followed soon after by his wife and fellow CEO, Annie Yau Tse, together growing TSL to include over three hundred corporate and franchisee-owned retail stores throughout Hong Kong, China, Macau, and Malaysia. Located in Panyu, China, TSL's factory is responsible for designing and producing the lion's share of their magnificent products.
After our session, Tommy told Annie about Christine's work, and on the following day, she and Tommy returned with their daughter to look over Christine's creations. All impressed, Annie and Tommy bought approximately $200 (wholesale) worth of Christine's designs. Stating that he'd be traveling over the next three weeks, Tommy promised to be back in touch when he returned home to Hong Kong.
Understandably skeptical, Christine and I gave it little further thought. Almost exactly to the day however, Tommy was true to his word.
He sent an email saying that he'd like to discuss a preliminary agreement with Christine to have her design a line of art jewelry for TSL. To that end, he asked if he could return with key members of his staff in early October. He also asked the Kellers to arrange visits to the studios of local artists of various media, to expose his staff to the type of creativity that Appalachian artisans are known for.
Tommy and Annie returned to West Virginia with marketing head Anthony Jim, lead jewelry designer Tommy Yuen, and videographer Benny Wong. Over the course of an intense week, Christine shared her wire working techniques with them. Together, they enjoyed many laughs while learning to create their own designs. The group also visited the workshops of our potter, glassblower, and leatherworker friends, as well as Tamarack: The Best of West Virginia in Beckley, with all activities, including interviews with Christine and the TSL officers being documented by Benny's cameras.
One only need view the beautiful promotional video that resulted, to get a sense of how strong the bond between Christine and TSL's people was already becoming.
As TSL's head goldsmiths Mr. Kin-Shing Chu (Ah Shing) and Mr. Kai-Wai Li (Ah Wai) had been unable to get their visas in time for the trip, Tommy returned to Buckhannon a couple of weeks later with the two, along with TSL's head of merchandising, Ms. Irene Chung. This second trip was essentially a repeat of the first, although Ah Shing demonstrated a real affinity for Christine's techniques, and an ability to improvise his own interesting spin on them. Returning to the Panyu factory, Ah Shing began creating prototypes of rings, earrings, and pendants, which incorporated 24 karat gold wire into Christine's designs. Ah Shing shared photographs and consulted with Christine via email for suggestions and approval.
In November, plans were made for us to visit Hong Kong in January 2016 to advance the collaboration.
Disembarking from the Cathay Pacific jetliner on our first trip to Asia, Christine and I found Hong Kong to be a beautiful and commercially vibrant city. TSL spared no expense in arranging for car transportation to a fine hotel overlooking Kowloon Bay and Hong Kong Island's modern skyline. This was to set a precedent for how she would be treated going forward by the very generous TSL organization. With little time to settle in, Tommy, Christine, and I traveled across the China border, first to the Panyu factory where the line would be produced, and then to TSL's China headquarters in Guangzhou, before returning to Hong Kong where Christine got to meet the founder of the empire, the elder Mr. Tse and his wife. During an intensive ten days, many tasks critical to success were accomplished.
Upon first seeing Christine's colorful wire work in West Virginia, Tommy had a vision of creating a DIY (do it yourself) experience for TSL customers. He imagined girlfriends, mothers and daughters, and bridal parties being taught by TSL ambassadors how to form their own rings during store-hosted workshops. He felt strongly, that this DIY experience would help customers intimately connect with the products that were so different from the traditional, cast jewelry familiar to the Chinese market. To that end, Christine held workshops for scores of TSL employees, including high-level buyers and management.
During a business meeting in Hong Kong to discuss a marketing plan for the line, some pushback by higher-ups was felt. The concern was whether a luxury brand known for its 24 karat gold and exceptional diamonds could offer colorful, art jewelry with a nonprecious (aluminum) element. At the conclusion of the meeting of over twenty executives, Tommy confided in Christine his frustration saying, "Sometimes I think they think too much!" With the trip ending on a less optimistic note than it had begun, and Tommy continuing to travel back and forth between Hong Kong and China, there was a fear that the project would languish.
Those fears were laid to rest however, as Tommy's resolve to see the line come to fruition continued to drive things forward. Prototyping continued. If proposed designs lost too much of what Tommy called "Christine's DNA," they were reworked to recapture the spirit of one-of-a-kind, handmade art jewelry.
Eventually, over the course of eight months, everything came together beautifully. A product line of over forty SKUs was finalized. A photo shoot was arranged in Copenhagen by TSL's branding expert, using a young, blond Danish model as the 'face' of the collection. Those images were emblazoned on banners, posters, catalogs, and an attractive, in-store display case. And, yes, it was also displayed on a large LED billboard in Shanghai! Prior to Christine's return to Asia, the Contemporary Art Jewellery Collection by Christine Keller for TSL was soft launched in a limited number of thirteen corporate-owned shops. Even before the media blitz that was to follow, the pieces began to sell.
And so it was that this past October, Christine returned to China to promote the line in its major cities. The promotional tour included numerous workshops for fashion bloggers, media representatives, and TSL's VIP customers. During the session at one of TSL's Shanghai stores, a lovely, young blogger received over one million real time likes for the jewelry!
Prior to each workshop, with the help of her interpreter, TSL director Oscar Liu, Christine met her trainer 'Ambassadors' in the many stores she visited, certifying them in a champagne ceremony by inspecting their work and gifting them with a framed certificate. Driven by the appearances and the power of social media, sales had increased significantly, and more stores and inventory were added. On her fall tour, Christine returned to the Panyu factory, visiting the girls who produce her designs by hand under the supervision of Ah Shing. She had the opportunity to thank them all for helping bring her dreams to life.
Back in Hong Kong, a small business meeting was held. This time, their confidence bolstered by the positivity of the initial sales of the line, Christine was given free rein to produce the second and third wave of the collection. A line to complement the embroidery of traditional Chinese wedding gowns is planned, as well as a line of gold and silver 'statement pendants' featuring gorgeous, semiprecious stones as the focal.
Along the adventure, we had the opportunity to visit Beijing's Forbidden City and Tiananmen Square, the Great Wall at Badaling, the Macau Peninsula, and to meet dozens of wonderful Chinese people. We were wined and dined, and had our every need met by a loving TSL staff.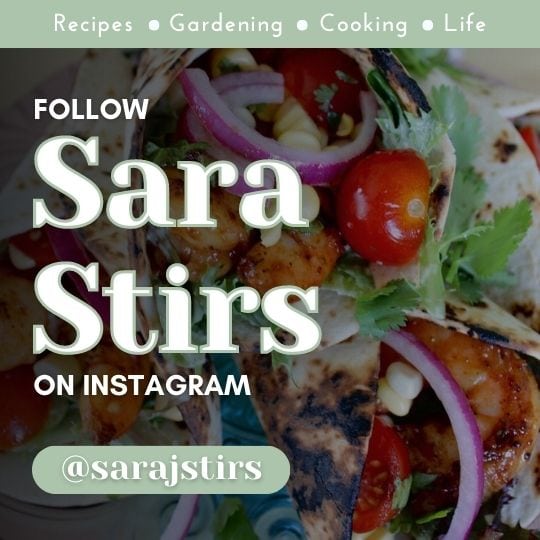 Early on, Christine was cautioned by well-meaning friends about the unscrupulous business practices of some foreign companies. While that can certainly be the case, in line with our serendipitous initial meeting, our two families, the Kellers and the Tses, and the people of TSL have proven themselves to be nothing less than honest, supportive, and wonderful at every turn.
As TSL foots the bill for all the materials, manufacturing, merchandising, and marketing of the products, Christine receives a modest design fee for each piece sold. As Tommy's goal is to sell the line in volume, at affordable prices, Christine is hopeful that as the collection succeeds, her share will become appreciable. And, as the line expands, she is hopeful that her association with TSL Jewellery will be a long, lucrative, and happy one. Whatever the eventual outcome, the entire process has been nothing short of magical, and Christine is enormously grateful for the way it has enriched her life, as well as her career.
With the kind assistance of the Tamarack Foundation for the Arts, Christine is a veteran of several national wholesale shows, which helped groom her for success. When the serendipity with TSL occurred, she had the skill set and the personality to make the most of it.