ELKINS – Davis & Elkins College Enrollment Adviser Jessica Kerns, right, presents scholarships to Liberty High School graduates Elysia Cain, right, and Hannah Moore.
Cain received a Regional Highlands Scholarship, Girl's State Scholarship and a Senator Leadership Scholarship, totaling $82,000 over a four-year period. Moore received the top Senator Leadership Scholarship, a package valued in excess of $154,800 for four years.
The distinctive Regional Highlands Scholar Program provides a significant tuition discount to West Virginia students with a cumulative GPA of at least 2.5 at the time of graduation. Scholarship awards vary based on GPA, county of residency and whether the students live on campus or commute.
For additional information on scholarships to Davis & Elkins College, visit www.dewv.edu/future-students/afford/scholarships or call 304-637-1230.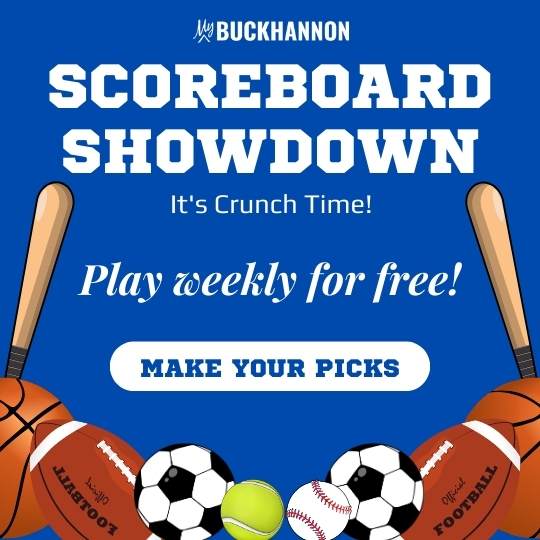 Related to the Presbyterian Church (U.S.A.), Davis & Elkins College is located in Elkins, 2 hours east of Charleston, 3 hours south of Pittsburgh and 4 hours west of Washington, D.C. For more information, please visit the College website at www.dewv.edu or call 304-637-1243.