SPRINGFIELD, Mass. – December 21st marked the Birthday of Basketball – the game that was invented by Dr. James Naismith in Springfield, Massachusetts and has grown into an international pastime.
As part of the celebration of this momentous day, the Naismith Memorial Basketball Hall of Fame has announced the eligible candidates for the Class of 2019, including the addition of a new direct-elect category for Women Veterans.
The Women Veterans direct-elect committee aims to recognize the historical greats of the women's game who may be overshadowed by those in the contemporary women's game, such as nominees from the WNBA or the present-day college game.
Those considered must be retired from the game for 35 years or more and may be a player, coach, contributor or team. Direct-elect committees were developed by the Hall's Board of Governors to ensure the election process is fair and equitable to all constituencies.
Longstanding direct-elect categories still in consideration include Early African-American Pioneers, International, Contributors and Men Veterans.
A first look at the list of eligible nominees was provided by The Jump on ESPN2, hosted by Rachel Nichols, Byron Scott and Brian Windhorst. A complete list of eligible candidates can be found below.
A press conference announcing the Finalists from the North American and Women's committee for the Class of 2019 will be held during NBA All-Star Weekend, which is scheduled for Friday, Feb. 15 in Charlotte, North Carolina. The entire Class of 2019, including those selected by the direct elect committees, will be unveiled during the NCAA Final Four in Minneapolis, Minnesota.
Enshrinement festivities will take place in Springfield, Mass., September 5-7, 2019. Tickets for the various Naismith Memorial Basketball Hall of Fame Class of 2019 Enshrinement events are on sale as of noon eastern time on www.hoophall.com.
About the Naismith Memorial Basketball Hall of Fame: Located in Springfield, Massachusetts, the city where basketball was born, the Naismith Memorial Basketball Hall of Fame is an independent non-profit 501(c)(3) organization dedicated to promoting, preserving and celebrating the game of basketball at every level – men and women, amateur and professional players, coaches and contributors, both domestically and internationally. The Hall of Fame museum is home to more than 400 inductees and over 40,000 square feet of basketball history. Nearly 200,000 people visit the Hall of Fame museum each year to learn about the game, experience the interactive exhibits and test their skills on the Jerry Colangelo "Court of Dreams." Best known for its annual marquee Enshrinement Ceremony honoring the game's elite, the Hall of Fame also operates over 70 high school and collegiate competitions annually throughout the country and abroad. For more information on the Basketball Hall of Fame organization, its museum and events, visit www.hoophall.com, follow @hoophall #19HoopClass or call 1-877-4HOOPLA.
Naismith Memorial Basketball Hall of Fame Class of 2019 Ballot
* Indicates First-Time Nominee
North American Committee Nominations
Rick Adelman (COA)*
Mark Aguirre (PLA)
Chauncey Billups (PLA)
Rick Byrd (COA)*
Muggsy Bogues (PLA)
Irv Brown (REF)
Jim Burch (REF)
Marcus Camby (PLA)*
Mark Eaton (PLA)*
Dale Ellis (PLA)*
Hugh Evans (REF)
Steve Fisher (COA)
Bill Fitch (COA)
Cotton Fitzsimmons (COA)
Richard Hamilton (PLA)
Tim Hardaway (PLA)
Ed Hightower (REF)
Bob Huggins (COA)
Kevin Johnson (PLA)
Marques Johnson (PLA)
Bobby Jones (PLA)
Jerry "Tiger" Jones (COA)
George Karl (COA)*
Gene Keady (COA)
Ken Kern (COA)
Rollie Massimino (COA)
Danny Miles (COA)
Sidney Moncrief (PLA)
Dick Motta (COA)
Jake O'Donnell (REF)
Jim Phelan (COA)
Lamont Robinson (PLA)
Lee Rose (COA)
Bo Ryan (COA)
Bob Saulsbury (COA)
Jack Sikma (PLA)
Harry Statham (COA)
Eddie Sutton (COA)
Rudy Tomjanovich (COA)
Ben Wallace (PLA)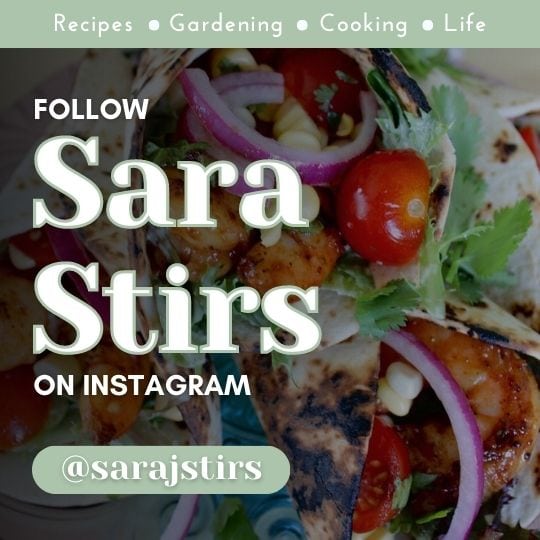 Chris Webber (PLA)
Willie West (COA)
Paul Westphal (PLA)
Jay Wright (COA)*
Women's Committee Nominations
Leta Andrews (COA)
Jennifer Azzi (PLA)
Becky Hammon (PLA)
Susie McConnell (PLA)
Pearl Moore (PLA)
Kim Mulkey (COA)
Kim Mulkey (PLA)
Theresa Shank (PLA)
Marianne Stanley (COA)
Barbara Stevens (COA)
Valerie Still (PLA)
Theresa Weatherspoon (PLA)
DIRECT-ELECT CATEGORY: Contributor Committee Nominations
Marv Albert
Al Attles
Dick Baumgartner
Henry Bibby
Marty Blake
Vic Bubas
Wayne Duke
Harry Glickman
Marty Glickman
Simon Gourdine
Curt Gowdy
Tim Grgurich
Del Harris
Greg Heineman
Robert Indiana
Johnny "Red" Kerr
Bill King
John Kline
Red Klotz
Bobby Lewis
Jack McCloskey
Jerry McHale
Johnny Most
Dennis Murphy
Fred "Curly" Neal
Joe O'Toole
Billy Packer
Jack Powers
Dee Rowe
Zelda Spoelstra
Jim Valvano
Donnie Walsh
DIRECT-ELECT CATEGORY: Early African-American Pioneers Committee Nominations
Clarence "Puggy" Bell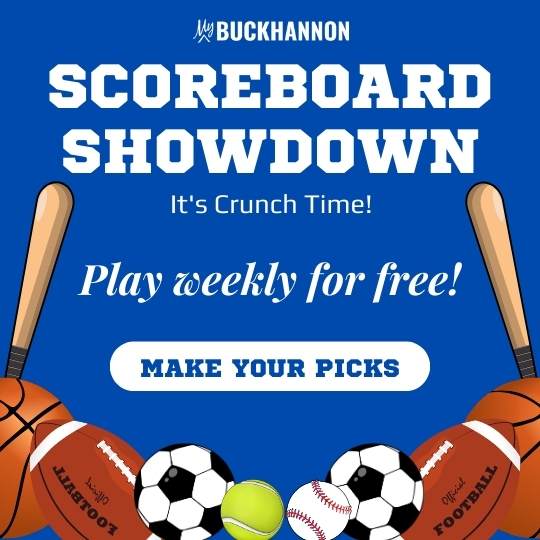 Sonny Boswell
Chuck Cooper
Bill Garrett
Inman Jackson
Clarence "Fats" Jenkins
Bucky Lew
Davage "Dave" Minor
Hudson Oliver
Al "Runt" Pullins
James "Pappy" Ricks
Paul Robeson
Eyre Saitch
William "Wee Willie" Smith
DIRECT-ELECT CATEGORY: International Committee Nominations
Tal Brody
Jackie Chazalon
Vlade Divac
Alphonso Ford
Giuseppe Giergia
Semen Khalipski
Vladimir Kondrashin
Toni Kukoc
Marcos Leite
Shimon Mizrahi
Aldo Ossola
Amaury Pasos
Dan Peterson
Manuel Sainz
Togo Soares
Ranko Zeravica
DIRECT-ELECT CATEGORY: Veterans Committee Nominations
1936 US Olympic Team (TEAM)
1964 State Department
Basketball Ambassadors (TEAM)
Ron Boone (PLA)
Sid Borgia (REF)
Carl Braun (PLA)
Frank Brian (PLA)
Joe Caldwell (PLA)
Mack Calvin (PLA)
Darel Carrier (PLA)*
Jack Coleman (PLA)
Bob Dandridge (PLA)
Charles Eckman (REF)
Leroy Edwards (PLA)
Leo Ferris (CONT)
Clarence "Bevo" Francis (PLA)
Buck Freeman (COA)
Donnie Freeman (PLA)
Travis Grant (PLA)
Bob Grody (PLA)
Robert Harrison (PLA)
Flo Harvey (PLA)
Dick Hemric (PLA)
Cam Henderson (COA)
Robert Hopkins (PLA)
Lou Hudson (PLA)
Warren Jabali (PLA)
Jimmy Jones (PLA)
Charles Keinath (PLA)
Freddie Lewis (PLA)
Jim Loscutoff (PLA)
Loyola of Chicago (TEAM)
Billy Markward (CONT)
Ed McCluskey (COA)
Ray Mears (COA)
Francis Meehan (PLA)
Donald "Dudey" Moore (COA)
Willie Naulls (PLA)
Philadelphia SPHAS (TEAM)
Mel Riebe (PLA)
Glenn Roberts (PLA)
Holcombe Rucker (CONT)
Kenny Sailors (PLA)
Fred Schaus (CONT)
Kenny Sears (PLA)
Frank Selvy (PLA)
George Senesky (PLA)
Paul Seymour (PLA)
Charles Siler (CONT)
Talvin Skinner (PLA)
Ken Suesens (PLA)
Tennessee A&I (TEAM)
Dick Van Arsdale (PLA)
Tom Van Arsdale (PLA)
Perry Wallace (PLA)*
Frank Walsh (CONT)
Willie Wise (PLA)
Max Zaslofsky (PLA)
NEW DIRECT-ELECT CATEGORY: Women Veterans Committee Nominations
Alline Banks Sprouse (PLA)
Edmonton Commercial Grads (TEAM)
John Head (COA)
Nashville Business College (TEAM)
Lometa Odom (PLA)
Harley Redin (COA)
Hazel Walker (PLA)
Wayland Baptist Flying Queens (TEAM)