BUCKHANNON – Glenville State College is doing its part to address the growing teacher shortage in West Virginia with their new "Home Grown" approach, and Upshur County is one of 15 counties participating in the program.
At the most recent board of education meeting, Dr. Sara Lewis Stankus said Upshur County school officials had traveled to Charleston to sign a Home Grown agreement with Glenville State College President Dr. Tracy Pellett.
During the board meeting, Stankus explained high school students interested in becoming teachers can complete two years of college during their junior and senior years of high school and then go to Glenville State College for two years, on a full-ride scholarship, before coming back to their hometown to teach.
She said those graduates would have a teacher/mentor paid for through the scholarship for their first two years of teaching – and that Upshur County School officials were excited about the Home Grown project.
The program is intended to address gaps in teaching positions not only in Upshur County, but also throughout the Mountain State.
The number of teacher vacancies in the Mountain State has grown from more than 400 three years ago to 700 in 2017, according to a press release from GSC, which also noted the vacancies are most substantial in special education, math, early education and science.
"Glenville State College has a history of training teachers going back all the way to 1872, and we are prepared to take a focused and intentional lead in encouraging enrollment in teacher programs, particularly in the identified shortage areas," Pellett said in the release. "We know that addressing this teacher shortage matches the vision of Governor Justice and several other state lawmakers and GSC agrees that the time is now."
In an interview with My Buckhannon, Pellett said college officials are already seeing some success in terms of the students who are applying and interested in those shortage areas.
"Biology, chemistry, special education and math – we are seeing from the districts that counties are helping us recruit those students that would be interested in being teachers [in those fields]," Pellett said. "You always want to look for a game changer, and that is what this is … because if you can walk out of high school with an associate degree and basically get a full ride to come to be a teacher and have a guarantee of a job when you get out, that is as good of a deal as you are going to find in today's higher education."
Pellett said members of the GSC administration and its board of directors are very excited about the Home Grown program.
"It is definitely having an impact because we are hearing from more districts everyday that they have students who are interested in the program," Pellett said.
According to Pellett, students who want to complete some of the requirements while still in high school will take classes that are dual-enrollment, meaning they would receive high school and college credit for successful completion of the courses.
Pellett said there are two parts to the Home Grown program.
"The first is through dual enrollment," Pellett said. "If you want to be a teacher, even if you don't do dual enrollment, you can attend Glenville State and basically get free tuition if you meet all of the requirements. It's a neat deal."
Pellett said students doing their student or clinical teaching can go back to Buckhannon and complete that there.
"The districts love it because they know these kids, and they know which ones are going to be able to come back and do a great job for them," Pellett said. "I can't tell you of any other programs in the state that can almost assure students free tuition and fees. It's a great deal. If I were a parent, I would be pressing my kids to do this."
So, what was the motivation for Glenville State College to offer this program?
"When I grew up, I didn't have parent support to pay for college," Pellett said. "I recognize how important it is to have scholarships, loans and all those things, but at the end of the day, I don't want students to walk out of here with crushing student loan debt. So, in the areas we know we need, we need to do more as institutions to encourage students to go into these fields, especially if they have these interests."
Pellett said no one should be denied an education simply because they don't have the money.
"If they have the ability, we are going to give them the opportunity," he said. "Ability is pretty widely and evenly distributed; however, opportunity is not. We are trying to be a game changer and give that opportunity."
In two to four years, Pellett said expects the results of the program to be concrete because the program is commencing in the fall 2019 semester.
"Right now, I may graduate 10 science, math and special education teachers in a given year," he said. "My hope is within a year to two years, we will double or triple that number.
"There is no question there will be a lot more interest," Pellett said. "When I got here and met with county superintendents, everyone I met with asked what we could do to develop more teachers in special areas. I thought about it and asked what was holding kids back?
"It's the finances. So, lets make it easier for kids to get to school, get done and get a job. I worked for the last year-and-a-half with those superintendents and told them if you help identify the students, we will try to make it easier for them to get to school."
Pellett said Glenville State College has asked for state funding for the innovative program.
"If we get state funding, we will expand the program to a lot more counties in West Virginia," he explained. "If every county connected with us, we could be putting out 10 times the number of teachers in these areas, and we would not have a shortage of teachers."
Presently, students in Gilmer, Braxton, Calhoun, Doddridge, Fayette, Kanawha, Lewis, Nicholas, Pleasants, Pocahontas, Roane, Webster, Wood, Wirt and Upshur counties are eligible for participation in the Home Grown program.
Stankus is certainly on board.
"We believe Upshur County students deserve the best opportunities, with many choices for their bright future," she said. "This program will allow our students to receive funding to become teachers – returning home to educate our future generations. Upshur County is a great place to live, work and educate our future generations: this partnership will make that possible."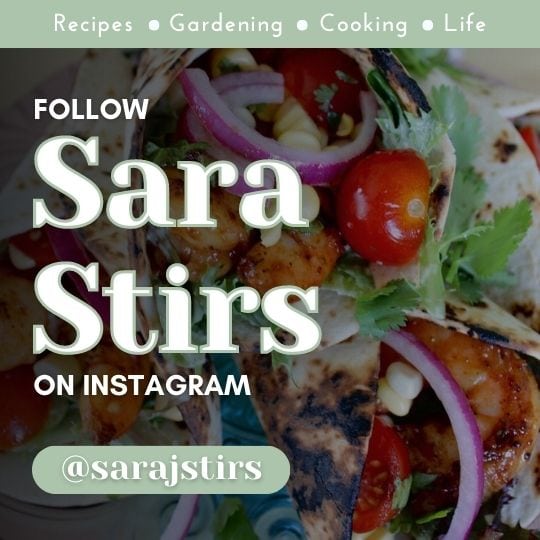 Students interested in the Home Grown program should talk with their guidance counselor or contact Glenville State College Office of Admissions by calling 1-800-924-2010 or by email at admission@glenville.edu.