GLENVILLE, W.Va. — A cold case, an unsolved murder, and restless spirits from the past…all of these things sound like plotlines for a movie and not past occurrences at Glenville State College. There are countless eyewitness accounts from across the campus, the majority of which have happened in Clark Hall, Louis Bennett Hall, Pickens Hall, and the Administration Building. Many say the ghost in these buildings is Sis Linn. There have been stories about her haunting the GSC campus since at least the 1970s not only around Halloween, but all year long.
Sarah Louisa Linn was born in 1853 and little is known about her life. She was the only graduate of Glenville Normal School in 1877. According to records, she specialized in teacher education. She taught classes in Glenville and Fairmont before marrying I. L. Chrisman in June of 1905 at her home where Clark Hall currently stands. After her short marriage ended, Sarah changed her name back to Linn and ran a boarding house out of her home for female students. In February of 1919, Sarah was found bludgeoned to death in her home. The assailant or assailants were never apprehended. Some say she was killed by vandals breaking in to steal her homemade wine. Many say Sis Linn still roams the campus looking for her killer.
Five years after her murder, officials from Glenville Normal School purchased her property, razed the house, and built Verona Maple Hall, a modern women's dormitory for the time. Many said the dormitory was also haunted. After Verona Maple Hall was demolished years later, those spending time in the neighboring Clark Hall began to experience paranormal activity as well.
GSC Director of Teacher Education Field Placement Connie Stout-O'Dell had an experience in Clark Hall. "It was just before the summer session started, and I was in my office on the top mezzanine," Stout said. She was grading papers when she heard a horrible noise. "It sounded like metal chairs being thrown around and as if people were moving metal desks," Stout explained. She said that the noise lasted for ten to twelve minutes. "I thought it was the secretary moving things around downstairs," Stout explained. She stopped grading papers and thought for a moment. It was odd because the noise sounded like it was coming from downstairs, upstairs, and the space behind the offices. So she decided to go downstairs to see what was going on. Before she got to mezzanine two, she thought to herself, "What if this is Sis Linn?" Just as she had that thought, the noises stopped and there was complete silence. She left and found the secretary who had been out of the building for over an hour. Stout had been in the building alone.
GSC Associate Professor of Education Dr. Kevin Cain was working late one evening alone in Clark Hall. He was in his office on the second floor when something peculiar happened. "I heard metal chains dragging on the floor and then the sound of a door closing; it sounded like a prison door closing," Cain said. He then took his work home with him and left the building for the evening. "After that, I started taking my work home all the time!" Cain exclaimed.
Student Support Services Project Director Jerry Burkhammer said that when LBH was a men's dormitory, there were strange occurrences five years in a row. These occurrences happened in room 225 on the first night freshmen stayed in the dorms. Burkhammer recalls the story of a former student who said he was awakened during his first night in the room. The student claimed he saw a lady dressed in white at the foot of the bed who spoke to him. Louis Bennett Hall rooms are now used as faculty and staff offices and many still report unexplained noises and sightings. Employees say they often hear someone running back and forth in the halls, report lights turning on and off by themselves, and often witness the elevator opening and closing without an occupant.
Other Spooky Occurrences
Sis Linn isn't the only spirit that is known to roam GSC, Pickens Hall has its share of stories as well. Reports claim that in several rooms of the former student residence hall, you can hear someone playing with marbles and marbles rolling across the ceiling. Some say you can also hear people moving furniture on the floor above, even the top floor. Andrew Lewis, former Pickens Hall Resident Director, is one of many who has had a few encounters with the spirit known as "Marble Boy." He claims to have seen the ghostly figure of a young boy in the RD apartment on multiple occasions.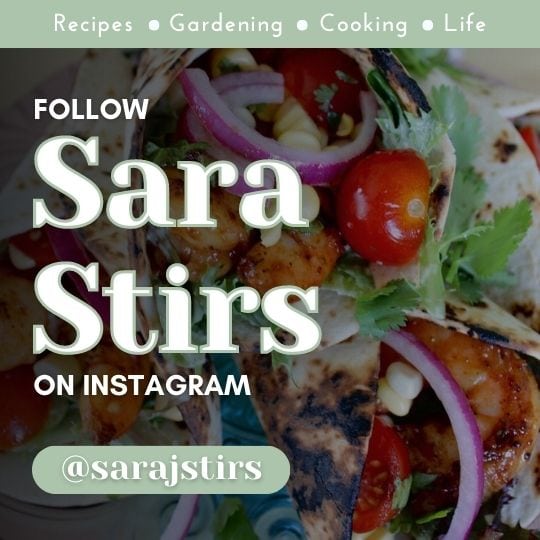 Laurel Smith, class of 2011, was living on the second floor of Pickens Hall during her freshman year when one night, for several hours, she kept hearing what sounded like something dropping and then rolling across the floor in the room above hers. "I called down to the front desk to complain about the noise, and it turned out that there was nobody living in the room above mine or the room next to the one above mine. Also, while walking across campus one night after hours I saw a figure standing in one of the windows of Clark Hall," said Smith.
A more recent Pickens Hall encounter comes from Larisa (Gordon) Gray in fall of 2015. She and two friends were working on a haunted house setup in Pickens Hall that was being used as a fundraiser and student activities event. Late one night after all of the student organizations had left from decorating their rooms, the trio walked all six floors of the building to make sure that everyone was gone and that all of the doors were locked. Once they had cleared the entire building, they returned to the sixth floor, where the haunted house was taking place, to work on getting everything finalized for the opening. Suddenly, they heard the elevator start going down to the first floor, stop, and then begin to return to the sixth floor. "We were in shock because we had just cleared the entire building and locked all of the doors. We looked at each other in disbelief and ran to a nearby electrical closet to hide," said Gray. They decided to turn the breakers off for all of the lights on the floor, so whatever was coming up the elevator would be in total darkness. When the elevator came to a stop, they began to hear someone or something run up and down the hallway and giggle.
"Once the running and giggling had stopped, we decided that we had to get out of there. We turned the breaker back on and went running out into the hallway ready to confront whatever it might be but everything was quiet. After determining that whatever had been there was gone, we called Public Safety to meet us. They searched and determined that there was nobody in the building and that all of the doors were still locked. To this day, the three of us refuse to be in Pickens Hall after midnight!" Gray exclaimed.
Glenville State College is a beautiful campus with a possibly haunted past. However even after numerous reported experiences over the years, most people are not afraid and brush the experiences off as the old buildings settling and campus folklore. A haunted campus at GSC? That's for you to decide!