BUCKHANNON – Mentor, vocal teacher, choir director, friend.
Ventriloquist, actor, city councilman, mayor and the ultimate public servant.
While it would be difficult to count the number of wide-ranging roles former Buckhannon mayor, Buckhannon Community Theatre founder and legendary vocal teacher and choir director Jim Knorr played throughout his life, it would be virtually impossible to tally the number of lives he touched.
That's the thought that echoed through the mind of Knorr's former student, Ann Livesay, Friday morning shortly after she learned that Knorr had passed away the night before.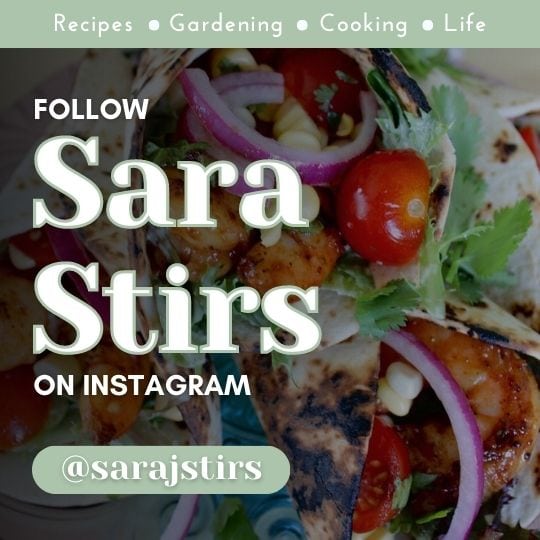 Mayor David McCauley first shared the sad news on social media that Knorr, 79, had passed away after a years-long battle with a chronic illness just a few minutes after 11 p.m. Thursday evening.
Knorr was Livesay's choir director in the late 1960s.
"He touched so many lives," Livesay said. "It's almost impossible to count the number of lives he touched. He was a mentor, a director, a friend. He gave everything he had toward making music with us."
"He was my favorite all-time teacher in this world," she added, tearing up, "and I don't know of anybody who had him in choir who didn't love him."
What made Knorr unique – what set him aside from all rest – was his drive to help his students be the best, Livesay said.
"It was his total dedication towards making us sound like the best in the state and his personal musical abilities," she recalled. "I couldn't even begin to say enough good things about what he meant to all of us. He taught us respect, he was loyal, and he made you want to be the best. He gave us memories for a lifetime."
Livesay recalls "being lucky enough" to sing in the all-state choir during her senior year in high school and appearing on Christmas shows on TV under Knorr's direction.
In addition to serving the youth of the Buckhannon-Upshur community as a longtime vocal and music teacher, Knorr was known for his amusing antics with his puppet sidekick, Iggy; his extraordinary talent in ventriloquism; and his passion for establishing a successful community theater organization in Buckhannon.
Which is exactly what he did in 1971 with the founding of the Buckhannon Community Theatre, which debuted its first production – the musical, "Annie Get Your Gun" – the same year.
Knorr left such a mark on the performing arts community that the City of Buckhannon this summer established the inaugural James Knorr Award, which was bestowed upon BCT member Keith Buchanan. The award will be given annually to an individual who carries on Knorr's legacy by dedicating her or his life to supporting performing arts events; instilling in young people a love of music and theater; and promoting the city of Buckhannon.
Buchanan said when he received a call from Knorr's wife, Judy, Thursday evening saying she feared Jim would pass away within a number of hours, he began reflecting on Knorr's myriad contributions.
"Several things came to me about what Jim gave to the people he touched," Buchanan said Friday afternoon. "He gave them a sense of confidence, some hope about learning how to believe in themselves. Many of the things he did required discipline – you've got to show up, you've got to be prepared, you've got to be on time."
Knorr also emphasized the importance of excellence in teamwork.
"It was never one person, it was always a large group of people coming together, and it was never, 'It's going to be good.' It was, 'It needs to be great,'" Buchanan said. "So when he touched people, those are the things he instilled. And if he influenced even 10 percent of the people he touched, he affected generations of people going forward, in the past, in the present and in the future, and as long as people keep passing on those values, the world is going to be a better place."
Or, in other words, as the Buckhannon Choral Society posted on Facebook Friday morning: "The world, the town and the arts have lost a shining light. May he live on in our memories and in the many lessons he taught us."
When Buckhannon's current mayor first met him, Knorr was heavily involved in the arts but didn't seem to have his sights set on local politics.
"We lived across the street from each other when I first moved to Buckhannon in May of 1983, and he wasn't politically motivated at that point," recalled McCauley, who was then city attorney.
But that all changed when Knorr ran for – and won – a seat on Buckhannon City Council in 1996, a position he would hold until his election as mayor in 2002.
When former mayor Elizabeth "Binky" Poundstone passed away in 2000, city recorder and treasurer, Nancy Shobe, stepped in to fill the role. On Friday, Shobe, who served as city recorder/treasurer from 1990 through 2009, reflected on just how considerate Knorr was when the topic of the 2002 mayoral elections came up.
"He asked me if I was going to run for mayor in 2002 and told me he wasn't going to run if I was going to run, and I told him to go ahead," Shobe said.
So Knorr did.
"Jim ran in 2002 and became the mayor, and he and I worked really closely together," Shobe said. "He was a joy to work with."
In fact, just last week, Shobe rediscovered a hand-written thank-you note from Knorr, expressing his gratitude for her help. Knorr served alongside Shobe until 2008.
"I just found a sweet note he had hand-written to me about how he appreciated everything I did for him," she said. "I sent it to Judy (Knorr's wife) so she would have it."
In the early 2000s, as mayor, Knorr was a "critical" figure in the struggle to the keep the doors of the Stockert Youth and Community Center open, McCauley said. When the then county commissioners no longer wanted to maintain the fiscal responsibility of operating the SYCC, Knorr's support for the city's mission to assume ownership of the youth center was invaluable.
"He was one of the most committed players in making sure Stockert didn't close its doors, and look at the dividends that place has paid over the years when it comes to turning kids' lives around; there is testimonial after testimonial about that," McCauley said. "Had we had a mayor who would have been opposed to that (the city actually filed a 'friendly' lawsuit to gain ownership of SYCC), then it would have closed 15 years ago.
"Jim stepping up and doing the right thing by the kids of our community made all the difference."
McCauley said he could also partially credit his current motto, "We're all in this together" to a stance Knorr once took regarding Stockert.
"Jim could be feisty," McCauley recalled, with a laugh. "When we were making the transition with Stockert, we did some new revenue stream creation, and there were some people in the community who were opposed to that. At one point, someone said to him that they didn't want their money going to support 'those kids,' and the insinuation was 'those kids' were of a lower socioeconomic background."
McCauley said Knorr turned that into his rallying cry.
"He would always get assertively defensive about 'those kids,'" McCauley said. "I took a lot from that. It kind of cemented my position that 'we're all in this together.' I can definitely say that as I've developed, I have become kinder and more compassionate as a result of my relationship with Jim. It's a sad day for our town."
Knorr's viewing is scheduled from 4-8 p.m. Friday, Oct. 26 at Poling-St. Clair Funeral Home, and his funeral will take place at 11 a.m. Saturday, Oct. 27 at First United Methodist Church.
Additional photos courtesy Danny Green/The Howard Hiner Collection