CHARLESTON, WV – Gov. Jim Justice joined West Virginia health leaders and other officials today for his latest daily press briefing regarding the State's COVID-19 response.

GOVERNOR URGES SAFETY AHEAD OF HOLIDAY WEEKEND; DISCUSSES POTENTIAL NEED FOR MASK REQUIREMENTS
With a resurgence of COVID-19 cases being seen in other states across the country in recent days, Gov. Justice urged all West Virginians to remain on high alert and to be prepared for additional safety measures to be put in place to safeguard residents.
"The bottom line is, if we watch what's going on in South Carolina, Texas, and Florida; this thing is exploding," Gov. Justice said. "We are not facing a problem today in West Virginia. But as we move forward, if we don't watch out, we're going to have something to really contend with.
"If, God forbid, this virus comes back at us, we need to be able to stop it, and one of the ways we can stop it is by wearing masks," Gov. Justice continued. "And so, I want everyone to know that I am very, very seriously considering that, at the beginning of next week, we may very well have to go to mandatory masks inside buildings, other than your homes, where you are not able to social distance.
"I know that this is an inconvenience, but please just think of what it will do to save us and keep us to be able to do all the things we are doing today. Think that we have one of the highest-risk populations in the country and we are a rocks throw from people that are logging all kinds of issues right now. At the end of the day, it's my job to protect you."
Gov. Justice added that he will consult with state health experts and members of his administration, looking at additional case numbers over the weekend before making a final decision.
"If we look at our numbers next week and we're still in good shape, things may change," Gov. Justice said. "Believe me, the last thing on Earth I'm going to do is pull the trigger until I know that it's the right thing to do. But my gut tells me, if we don't watch out in West Virginia, we're going to be in real trouble."
Gov. Justice went on to discuss the upcoming Fourth of July weekend, strongly warning West Virginians against participating in risky behavior during their holiday celebrations.
"The Fourth of July – Independence Day – it's an incredible holiday," Gov. Justice said. "But you've got to be careful, West Virginia."
The Governor urged residents to wear a mask whenever in groups and warned high-risk individuals to avoid large crowds as much as possible. Gov. Justice is also recommending that those traveling out-of-state self-monitor and get tested upon returning to West Virginia.
"We're going to absolutely be that beacon of hope in this country," Gov. Justice said. "We're absolutely going to be the miracle."
MOUNTAINEER CHALLENGE ACADEMY GRADUATES 80 CADETS AMID PANDEMIC
Also on Thursday, Gov. Justice congratulated the 80 graduates of the West Virginia National Guard Mountaineer ChalleNGe Academy's Class 54, who completed their training despite the challenges posed by the COVID-19 pandemic.
"All of us should be so proud of them," Gov. Justice said. "Just like our high school seniors, they had to deal with training virtually, they were given all kinds of challenges from the standpoint of this pandemic.
"This graduation is special," Gov. Justice continued. "It's a testament to the great leadership within our National Guard. Whether these kids' futures are in the military, the classroom, or our workforce, the Guard has put these kids on a good pathway to life. And these kids, their grit has been unbelievable. It would've been easy to quit when everything went haywire with this pandemic and you didn't.
"I congratulate you in every way."
THE COMEBACK | GUIDANCE DOCS | SAFER AT HOME ORDER
Week 10 of the Gov. Justice reopening plan – West Virginia Strong – The Comeback – remains underway. Guidance documents for all businesses and other entities permitted to reopen can be found online.
The Governor's Safer At Home order remains in effect.
CITIES/COUNTIES GRANT FUNDING: $28 MILLION HAS NOW BEEN AWARDED
Also today, Gov. Justice provided an update on cities and counties throughout West Virginia applying for funds through the federal CARES Act, reporting that more than $28 million has now been awarded all across the state.
A new web portal is now available for city and county government officials to apply for this grant funding, at grants.wv.gov. Interested parties can also call the helpline: 1-833-94-GRANT.
Each of the recipients of CARES Act funding, along with grant amounts, are now available to view through the COVID-19 transparency web portal provided by West Virginia State Auditor's Office.
MYRTLE BEACH CASES
Once again on Thursday, Gov. Justice discussed the recent surge in COVID-19 cases being seen at Myrtle Beach in South Carolina, again cautioning residents who are considering traveling to the popular vacation destination that there are now cases in 23 West Virginia counties, with at least 115 cases that are tied to residents traveling to the Myrtle Beach area.
UPCOMING FREE COMMUNITY TESTING: MARSHALL, MERCER, MONONGALIA, PRESTON, AND WAYNE COUNTIES
Additionally during his briefing, Gov. Justice offered a reminder that the next round of free community COVID-19 testing will be provided next week – Friday, July 10 and Saturday, July 11 – in Marshall, Mercer, Monongalia, Preston, and Wayne counties.
The effort is part of a plan to provide free optional testing to all residents in several counties that are experiencing higher rates of COVID-19 transmission. It targets residents who have struggled to be seen by a physician or do not have insurance to pay for testing. However, other residents, including those who are asymptomatic are welcome to be tested.
Testing is scheduled as follows:
Marshall County
Friday, July 10
9 a.m. – 4 p.m.
McMechen City Hall: 325 Logan Street, McMechen, WV 26040
Saturday, July 11
9 a.m. – 4 p.m.
Marshall County Health Department: 513 6th Street, Moundsville, WV 26041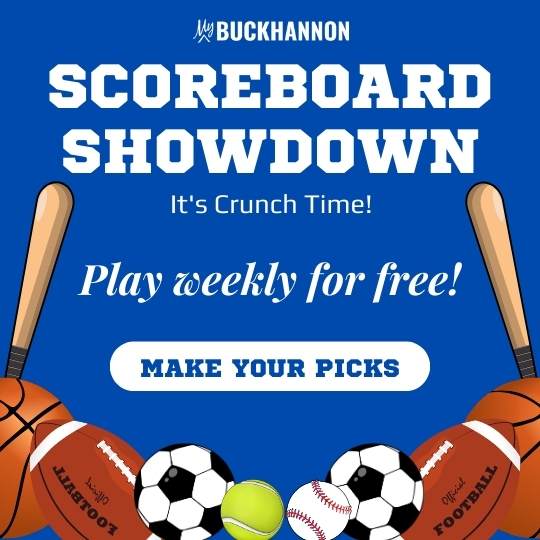 Mercer County
Saturday, July 11
9:30 a.m. – 4 p.m.
Mercer County Health Department: 978 Blue Prince Road, Bluefield, WV 24701
Monongalia County
Friday, July 10
9 a.m. – 4 p.m.
Morgantown Farmer's Market (Downtown): 400 Spruce Street, Morgantown, WV 26505
Saturday, July 11
9 a.m. – 4 p.m.
Mountainview Elementary School: 661 Green Bag Road, Morgantown, WV 26508
Preston County
Friday, July 10 & Saturday, July 11
9 a.m. – 4 p.m.
Kingwood Elementary School: 207 South Price Street, Kingwood, WV 26537
Wayne County
Friday, July 10
10 a.m. – 4 p.m.
Dunlow Community Center: 1475 Left Fork Dunlow Bypass Road, Dunlow, WV 25511
Saturday, July 11
10 a.m. – 4 p.m.
Wayne Elementary School: 80 McGinnis Drive, Wayne, WV 25570
WEST VIRGINIA STRONG SUMMER FOOD ASSISTANCE MAP
Also, Gov. Justice reminded West Virginians that an interactive free-feeding location map, designed to help connect citizens in need to food resources across the state, is available online.
More than 690 free-feeding locations have now been made available through a multi-agency effort between the West Virginia National Guard, the West Virginia Department of Education, the West Virginia Bureau of Senior Services, the West Virginia Voluntary Organizations Active in Disaster (WV VOAD), and the United Way.
If food distribution locations aren't available in some communities, individuals are encouraged to call 211 for further assistance.
STATEWIDE CORRECTIONAL FACILITIES TESTING UPDATE
Additionally, Gov. Justice provided another update on his initiative to test all inmates and employees within the State's network of correctional facilities for COVID-19.
The most recent testing results showed one active COVID-19 case among all inmates and residents across West Virginia. The case is at Huttonsville Correctional Center and Jail. There also remains one active COVID-19 case among corrections employees and contract staff.
More than 10,000 inmates and 4,000 employees were tested in total.
WEST VIRGINIANS URGED TO PARTICIPATE IN CENSUS
Once more today, Gov. Justice asked all West Virginians to participate in the 2020 United States Census.
Every West Virginian who does not respond to the Census represents a loss of $20,000 in federal funds over the next 10 years for the state and its local communities. The funds can go toward things like healthcare, education, infrastructure, school lunch programs, and more.
Be counted in minutes: 2020census.gov.
DATA UPDATE
Gov. Justice provided another overview of statewide data on COVID-19, highlighting that West Virginia's highlighting that West Virginia's cumulative percentage of positive test results is at 1.70 percent. The daily percent positive is at 1.81 percent.
West Virginia continues to excel in several metrics compared to its surrounding states and the national average. View the latest COVID-19 data at Coronavirus.wv.gov.
ADDITIONAL INFORMATION
Click here to view all Executive Orders and other actions taken by Gov. Justice to combat the spread of COVID-19 in West Virginia.
For more information about COVID-19 prevention and more, call the State's toll-free hotline at 1-800-887-4304 or visit Coronavirus.wv.gov.