CHARLESTON, WV – Gov. Jim Justice joined West Virginia health leaders and other officials today for his latest daily press briefing regarding the State's COVID-19 response.
DEPARTMENT OF EDUCATION NOW REPORTING SCHOOL OUTBREAKS ONLINE
During Friday's briefing, Gov. Justice announced that the West Virginia Department of Education has posted a list of schools across the state that have active outbreaks of COVID-19 on the WVDE website.
A confirmed outbreak is described as two or more confirmed COVID-19 cases among students and/or staff from separate households, within a 14-day period, in a single classroom or core group.
The Current Outbreaks in Schools chart lists the school and county where the outbreak has been identified, the number of cases in that facility, the date when the outbreak was identified, and information about whether the outbreak led to full remote learning.
The chart is based on information provided by the West Virginia Department of Health and Human Resources and will continue to be updated regularly.
"It's important to remember that the data will be delayed by a day or two between us getting the information from the counties and getting that reflected on the chart," Gov. Justice said.
COUNTY ALERT MAP UPDATED TO MATCH SCHOOL ALERT MAP; MOST COUNTIES NOW GREEN

Also on Friday, Gov. Justice and West Virginia Coronavirus Czar Dr. Clay Marsh announced that the County Alert System map, provided throughout the week on the DHHR's COVID-19 Dashboard (Click "County Alert System" tab) has been updated to match the two-metric color-coding methodology used in the School Alert System map; the official 5 p.m. Saturday map update by the WVDE that determines the level of scholastic, athletic, and extracurricular activities permitted in each county for each particular week.
Last week, the School Alert System map began using two metrics to determine each county's official color status for the week. One is infection rate – the number of people per 100,000 that had tested positive for the virus. The other is positivity rate – the percentage of all COVID-19 tests that are positive. The county's more favorable metric determines their color designation for the following week.
Up until today's update, the County Alert System – which was used purely for informational purposes, providing an indication of how each county is trending ahead of each Saturday map update – was only using infection rate in its color-coding system. Now, just like the WVDE's system, both metrics will be used to determine the county's color designation. The updated DHHR Dashboard now also includes the data and methodology used in determining each county's results in the two metrics.
Dr. Marsh also provided a detailed breakdown of the metrics and methodology used to designate each county's color-code during the Saturday map updates.
Dr. Marsh went on to announce a new adjustment to both the County Alert System and the School Alert System.
"We recognize that one of the most important factors in controlling COVID spread is doing a lot of testing," Dr. Marsh said. "So we're really working to incentivize testing so we can start to identify those pre-symptomatic people who don't know that they're infected and can potentially infect others."
Previously, positivity rate could only be used to improve a county's status to Green, Yellow, or Gold status. Now, to encourage even more testing, Red counties will be able to improve to Orange with a positivity rate 5-8 percent.
"These metrics are very much consistent with what the CDC has put out," Dr. Marsh said. "Except our map is a bit more rigorous than theirs, but that's because we want to be extra careful with the health of the people in West Virginia."
The updated thresholds are as follows:
GREEN: 3 and fewer cases per 100,000 OR 3% or less positivity rate
YELLOW: 3.1 – 9.9 cases per 100,000 OR 4% or less positivity rate
GOLD: 10 – 14.9 cases per 100,000 OR 5% or less positivity rate
ORANGE: 15 – 24.9 cases per 100,000 OR 8% or less positivity rate
RED: 25+ cases per 100,000 AND greater than 8% positivity rate

FRIDAY MAP UPDATE
As of Friday afternoon, the majority of West Virginia counties have now improved to Green status.
Zero counties are currently Red.
Four counties are currently Orange: Boone, Fayette, Kanawha, and Wayne counties.
Four counties are currently Gold: Logan, Mingo, Summers, and Wyoming counties.
Nine counties are currently Yellow: Barbour, Berkeley, Doddridge, Jackson, Marshall, Mineral, Monongalia, Putnam and Wirt counties.
The remaining 38 counties are currently Green.
AGGRESSIVE TESTING UPDATE
Additionally Friday, Gov. Justice reported that, under his direction, the West Virginia National Guard has created 15 more teams to test schools, nursing homes, prisons, and any other area of concern across the state.
"This more than doubles the teams that we have on the ground to be able to do testing," Gov. Justice said. "That's great news to me, because I truly believe that the more we test, the more we'll learn. We absolutely cannot possibly get at the root of all the problems until we know where the problems are. This gives us a much more surgical approach to be able to find the problems and cure the problems."

FREE COVID-19 TESTING SITES
Also on Friday, Gov. Justice provided an update on the schedule of upcoming free community COVID-19 testing events taking place over the next several weeks at various dates and times in multiple counties across the state.
The Governor added that, in an effort to further ramp up testing opportunities for all West Virginians, the DHHR has worked with local health departments to offer recurring testing events, which will be held on a regular basis and will be posted to the COVID-19 website.
This testing is available to all residents in selected counties, including asymptomatic individuals. Proof of insurance is not required. Attendees should bring identification, such as a driver's license or proof of address, to help in returning test results. Those under the age of 18 must be accompanied by a parent or legal guardian.
COVID-19 CASE NUMBERS UPDATE
Additionally Friday, Gov. Justice reported that the number of active COVID-19 cases across the state is at 3,655, up from 3,464 on Wednesday.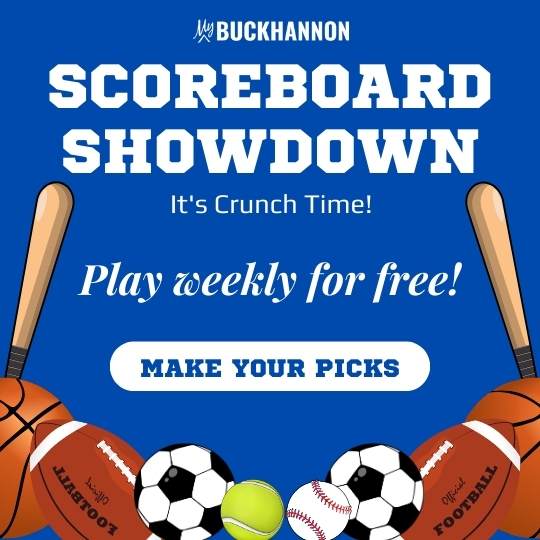 West Virginia's statewide rate of COVID-19 transmission – also known as Rt – increased to 1.03 Friday; tied for the 21st-best such rate of any state in the country.
West Virginia continues to outperform the national average – as well as the rates of all of its bordering states – in percentage of population tested, percentage of population positive, and percentage of positive test results.

GOVERNOR URGES WEST VIRGINIANS TO GET FLU VACCINE
Also on Friday, Gov. Justice took time out of his remarks on COVID-19 to remind and encourage all West Virginians to get their flu vaccine.
"I again want to remind and encourage all West Virginians to get their flu vaccine," Gov. Justice said. "It's more important than ever this year. It protects you and your loved ones and reduces the burden on hospitals and healthcare systems."
According to health officials, everyone 6 months and older should receive this vaccine.
OUTBREAK REPORT
Additionally Friday, Gov. Justice reported that Mount Olive Correctional Complex in Fayette County is down to four active cases of COVID-19.
No other corrections facilities currently have any known active cases.
Across the entire Division of Corrections and Rehabilitation (DCR) system, there remain 13 active cases among employees, nine of whom work at Mount Olive.
Click here to view the latest corrections facility update
Gov. Justice announced that the recent church-related outbreaks in Mingo County is no longer considered active at this time. However, an additional such outbreak has been identified in Kanawha County.
As a result, there remain four active church-related outbreaks in four counties across the state: Fayette, Harrison, Kanawha, and Nicholas counties.
Additionally, there are now 36 outbreaks in long-term care facilities across the state, up from 41 on Wednesday.

WEST VIRGINIA RANKS 2ND IN NATION FOR PERSONAL INCOME GROWTH RATE
Also on Friday, Gov. Justice took time out of his remarks to announce that a report, released yesterday by the United States Bureau of Economic Analysis, shows that West Virginia ranked 2nd out of all states across the country in personal income growth rate for the second quarter of 2020.
West Virginia had a 69.9% increase in personal income from the first quarter of 2020 to the second quarter of 2020.
"Once again, West Virginia is absolutely doing great stuff," Gov. Justice said. "I could not be happier. With all the tough news we've had, this is a good sign. There's still lots of people we need to help, but we're going to continue to flip every rock and do everything we can to keep this positive momentum going."
SPORTS AND EXTRACURRICULARS
"We had a situation where we had Logan County in the Gold category, meaning they should have been in school, playing sports with other Gold counties, but their Board of Education decided not to go to in-person instruction," Gov. Justice said.
This decision would have prevented students in Logan County from participating in extracurricular contests until next week.
"It may have very well been that they needed extra time to get everything in place," Gov. Justice said. "But, regardless, from the standpoint of our kids who had been working so hard to play, it's really tough. I'm a coach and I know how hard these kids work and I appreciate the great work the community did to get down to Gold."
Gov. Justice explained that he directed State Superintendent of Schools Clayton Burch and WVSSAC Executive Director Bernie Dolan to work together to find a solution.
"Today, I'm happy to announce that, consistent with Logan County being listed as Gold, we're going to allow student-athletes to participate in extracurricular activities this weekend," Gov. Justice said.
Gov. Justice also announced that high school golf teams that are in Orange counties on tomorrow's School Alert map may participate in the state golf tournament regionals if the coaches and the players are willing to get tested before they play. The National Guard will help facilitate this additional testing.

FIRE CHIEF DEATH
Additionally Friday, Gov. Justice took time out of his remarks to offer his prayers and condolences to Salem Fire Department Chief Rick Todd, who passed away this week due to COVID-19.
"Cathy and I send our deepest condolences to his family and friends," Gov. Justice said. "We can never, ever thank our first responders enough for all they do. They lay their lives on the line to protect us and sacrifice so much."
WEST VIRGINIA REMAINS AMONG NATIONAL LEADERS IN CENSUS RESPONSE RATE; ALL URGED TO PARTICIPATE
Once more today, Gov. Justice asked all West Virginians to participate in the 2020 United States Census.
As of Friday afternoon, West Virginia is now alone atop the national standings with the #1 best Census response rate in the country.
To date, 99.9 percent of West Virginians have been counted. For perspective, during the last Census in 2010, the state's final response rate was just 74 percent.
Every West Virginian who does not respond to the Census represents a loss of $20,000 in federal funds over the next 10 years for the state and its local communities. The funds can go toward things like healthcare, education, infrastructure, school lunch programs, and more.
Be counted in minutes: 2020census.gov.
GOVERNOR SIGNS EXECUTIVE ORDER
Also on Friday, Gov. Justice issued Executive Order 72-20, relating to the suspension of CSR § 143-1-14.3a as it applies to employees of the West Virginia Division of Corrections and Rehabilitation, the West Virginia Division of Emergency Management, the West Virginia State Fire Marshal, and the West Virginia State Police.
The order also lifts the requirement that State-issued identification cards provided by DCR to released inmates shall be valid for only 90 days after the date of issuance.

SMALL BUSINESS GRANTS: MORE THAN $21 MILLION HAS NOW BEEN AWARDED
Also today, Gov. Justice provided an update on small businesses that have applied for funding through the Governor's West Virginia CARES Act Small Business Grant Program, reporting that over 7,700 applications have been submitted, with more than $21 million being awarded to date.
The initiative is providing $150 million of West Virginia's CARES Act funding to qualifying businesses across the state. Any West Virginia-based small business, in existence on March 1, 2020, with 1-35 employees, is able to apply for up to $5,000 in grant funding.
Gov. Justice has also opened up the West Virginia CARES Act Small Business Grant Program to sole proprietorships and self-employed individuals in West Virginia.
Any sole proprietor or self-employed person, in operation on or before March 1, 2020, is now able to apply for up to $2,000 in grant funding.
Businesses planning to apply must first be registered as a vendor with the State to be eligible. Guidelines for the grants and instructions on how to apply are available at Grants.wv.gov.
The application will remain open until Sept. 30, 2020.
CITIES/COUNTIES GRANT FUNDING: OVER $119 MILLION HAS NOW BEEN AWARDED
Also today, Gov. Justice provided an update on cities and counties throughout West Virginia applying for funds through the federal CARES Act, reporting that more than $119 million has now been awarded all across the state. To date, 191 cities and counties have applied for this grant funding.
A web portal is available for city and county government officials to apply. Interested parties can also call the helpline: 1-833-94-GRANT.
Each of the recipients of CARES Act funding, along with grant amounts, are now available to view through the West Virginia State Auditor's Office COVID-19 transparency website.
ADDITIONAL INFORMATION
Click here to view all Executive Orders and other actions taken by Gov. Justice to combat the spread of COVID-19 in West Virginia.
For more information about COVID-19 prevention and more, call the State's toll-free hotline at 1-800-887-4304 or visit Coronavirus.wv.gov.