BUCKHANNON – A local West Virginia Wesleyan student earned first place at the annual meeting of the International Society of Sports Nutrition conference last week.
WVWC student Connor Hollen presented a new theory on a poster titled "Exploring the novel concept of intra-nasally administered creatine."
"My presentation was about the possibility of the administration of intra-nasal creatine and use for patients with dementia, Alzheimer's, Parkinson's, Huntington's, etc.," Hollen said. "I have found in all of these diseases and many others, there is a dysregulation of creatine levels, and there have been no studies on intra-nasal creatine."
Hollen said creatine is an amino acid derivative your body produces on its own, and it is one of the most studied supplements in the world. Scientists have conducted over 1,000 clinical studies on it, and it is mostly taken in the fitness community for muscle recovery, improved memory and now, even bone health.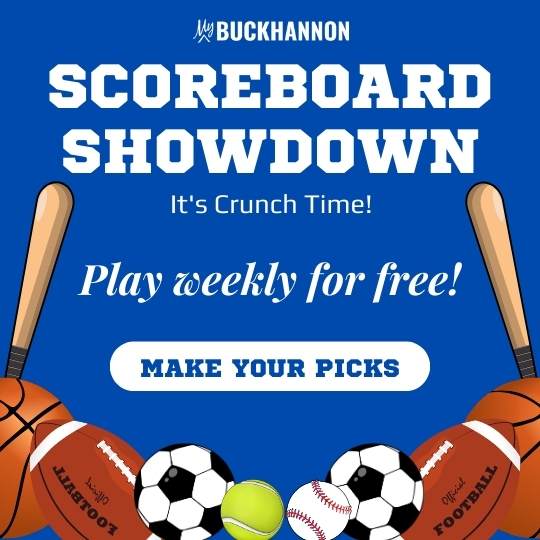 Hollen explained that he has a personal connection to the study.
"My grandmother is pre-dementia, and I knew from a biology background and an anatomy background that the fastest way to the brain is nasally, and there was a study that just came out from Dr. Scott Forbes in Canada about how creatine has been shown to increase memory in an older population, but this was taken orally," Hollen said. "If you can take it orally and it increases your degree of memory in an older population, can we fast track it to the brain for a disease such as dementia?"
Hollen said he asked Dr. Greg Popovich, associate professor of exercise science and athletic training at WVWC, if creatine could be administered nasally.
"The more I read up on it, I couldn't find anybody in the entire world who ever addressed this in the academic arena," Popovich said. "I told him we would see if the conference would accept this as a topic for him to present, and it was quite controversial."
"I told him not to get his hopes up," Popovich added. "He was a junior, and there was no high probability we were going to win with an article that's purely theoretical when these other students have all this data and all this experimentation, whereas this is just the idea, but by golly, he ended up winning."
The ISSN meeting took place in Fort Lauderdale, Florida, on June 15_17, and it was the first time Hollen had given a presentation on the topic.
"This was my first time presenting anything, especially at an international-level conference, so not only did I do a poster presentation, but I also got up on the stage and did a vocal presentation in front of the crowd; it was a very unique experience that excited me but also made me very nervous," Hollen said.
"Getting in front of international professionals who have been in the game for 20-plus years, along with two professors – Dr. Scott Forbes and Dr. Rick Kreider who are the two world leading researchers on creatine – was surreal," he added.
Hollen said he won a gold medal, a cash prize and earned a grant to continue researching the topic this summer.
"I have a grant with SURE [Summer Undergraduate Research Experience], and I'm doing research to further explore my theory at Wesleyan this summer," Hollen said. "Eventually, the idea is to take this theory and the research that I'm doing now to several other conferences to present as well."
He credited Wesleyan and its staff with giving him the support and confidence necessary to earn the award and grant.
"Being from Buckhannon and then having such a small and unique idea, the Wesleyan professors, especially in the exercise science and athletic training department, really welcomed that," Hollen said. "If I didn't have the encouragement or support from the staff in this department, none of this would have come to light, and I wouldn't have made a poster on it."
"Being recognized at an international conference such as the ISSN has given me the confidence to say, 'this is where I need to be with this program and this school,'" he said, "and hopefully, this can encourage more students to come into this profession or help them feel secure in their profession if they are in this one."