GLENVILLE, W.Va. — The West Virginia Wesleyan football team (1-10, 1-9) dropped an away game to Glenville (7-4, 6-4) on Saturday (Nov. 12) afternoon at I.L. & Sue Morris Stadium.
WVWC Leaders
Offensively, Nathan Payne threw for 93.6 yards, three of those going towards Dariuse Cooper who had 34 receiving yards. Evin Hurt also contributed with 34 receiving yards. Defensively, Ely Ghameshlougy led the group with 8 tackles with Deontre Logan behind him with 7 tackles.
Glenville Leaders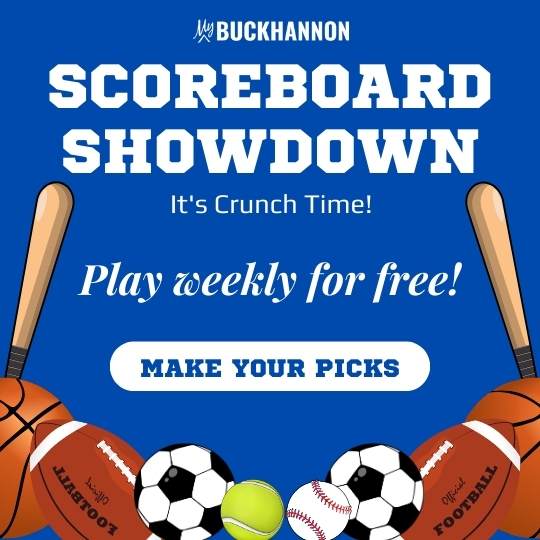 Anthony Garrett led his Pioneers with 124.3 passing yards through the air. Zay Huff found himself receiving most of these throws tallying up his total receiving yards to 140 with the longest being 71 yards. Zakee Swann contributed to his offense with a total of 67 rushing yards. On the defense, Seth Arnold contributed to his pack with a total of 9 tackles.
Inside the First Half
The Pioneers set the tone early in the game when Swann found himself being able to swerve his way down the middle for 14 yards which eventually led to a Glenville touchdown giving them the lead 0-6. The rest of the first quarter saw both teams battling it out. In the second quarter, the Bobcats came out with much more intensity and did not look like they were going to back down. In the first drive, the Bobcats brought the Pioneers all the way back to their 5th yard line. Payne was then able to find Cooper for a 5 yard touchdown. Cam Ceccotti was able to convert for the point giving the Bobcats the lead 7-6. The Pioneers were able to register a touchdown in their next drive bringing them back to the lead 7-13. In the next drive, The Bobcats were able once again to work themselves up to the 9 yard line. Devin Washington was able to gain 47 rushing yards in this play. Derrick Jackson was able to find the gap in the middle and rush for 9 yards into the touchdown. The Bobcats were back on top leading 14-13. A few drives later, Garrett was able to find receiver Javian Bellamy for a 9 yard touchdown. The half ended with the Pioneers leading 14-20.
Inside the Second Half
The Pioneers used their momentum from the first half to come back and get on the scoreboard again. Garrett was able to find Huff for 71 yards into the touchdown extending Glenville's lead to 14-27. The rest of the half saw a resilient Bobcat defense effort from Ghameshlougy who was one of the reasons the Pioneers were not able to find more points. After a great battle, the fourth quarter ended scoreless for both teams, resulting in the final score being 14-27.