BUCKHANNON – If all proceeds as planned, voters could be headed to the polls in January 2022 to vote on constructing and renovating two buildings that will serve as building blocks for the futures of Upshur County youth.
A bond issue election that will determine whether Upshur County Schools can move forward with plans to build a new high school in Tennerton and renovate the current Buckhannon-Upshur High School building into a new middle school is tentatively slated to take place Saturday, Jan. 15, 2022, Upshur County Schools officials announced this week.
The project has been dubbed "Upshur Next," and a series of informational public forums where questions may be posed and conversations can be had is set to take place between now and Oct. 26. The next one is scheduled for 6 p.m. this Monday, Aug. 30 in Buckhannon-Upshur High School auditorium.
At a meeting facilitated by Upshur County Schools Thursday at the Opera House, school administrators, Upshur County Board of Education members and community stakeholders unveiled the plan to build a new high school and relocate the ailing middle school.
Upshur County Schools Director of Finance Jeffrey Perkins said the cost of the 'Upshur Next' project would amount to about $70 million. Approximately $62.5 million of that would fund the construction of a new high school, while just over $7.5 million would be funneled into renovating the current high school into a middle school.
If Upshur County Schools' grant application is approved, the School Building Authority of West Virginia would provide 30 percent of the money – or $21 million – with Upshur County Schools being responsible for coming up with the remaining 70 percent, or $59 million. Upshur County's bond capacity is close to $57.4 million, and additional county funding sources are about $1.6 million, totaling $59,000,000.
Perkins estimated that, should the bond pass, the cost to an average taxpayer would equal roughly $70 per year for 15 years, or about $6.50 a month.
Upshur County Schools Superintendent Dr. Sara Lewis Stankus explained the blueprint to construct a new high school and transform the current high school into a much-improved middle school emerged out of meetings orchestrated by the Comprehensive Educational Facilities committee. Although the current middle school building is about 100 years old, public input overwhelmingly indicated residents would rather see a new comprehensive career and technical high school built than a new middle school constructed from scratch.
"We were carrying the message that 'we need a new middle school; it's over 100 years old,'" Stankus recounted at Thursday's forum, "but when we talked to the community, they said, 'We don't build middle schools, we build high schools,' so we said, 'OK, then let's change this around.' We can do what the community says they need."
Stankus said Upshur County Schools officials are "already dreaming" about program offerings that would be possible at a new career and technical high school such as aerospace engineering, for example. The school system is working with Ted Shriver of Williamson Shriver Architects, Inc. on the project, and it's been envisioned as a place where high school graduates will not only be able to earn an associate degree, but also acquire the skills they need to find a good-paying job in north-central West Virginia, Stankus said.
"This is going to be a college-ready high school," she said. "Our students can leave with a two-year associate degree for free and they can have that degree in hand when they leave. We want to do more of that."
Ted Shriver, the architect with Williamson Shriver, laid out a schedule of important dates, saying the impetus behind hosting a slew of public meetings was so voters could understand what they'll be voting on come January 2022.
"The main reason for these community stakeholders' meeting is, we can't design a facility without input," Shriver said. "Voters need to know what they are voting for. We need to talk about 'what is a high school now?' versus 'what was a high school in the 1970s?'"
After meeting with Upshur County residents, Shriver and Upshur County Schools officials plan to meet with community groups, civics organizations and local businesses to garner their support for the bond.
"We're going to have these meetings well into October," Shriver said.
Several important save-the-dates include: Sept. 10, 2021, when funding applications for FY 2022 NEEDS projects are due to the School Building Authority; Aug. 30 through Oct. 26, 2021, when stakeholder planning meetings will be held; Nov. 15, 2021, when the bond call adoption will occur; and Jan. 15, 2022, the date of the bond election.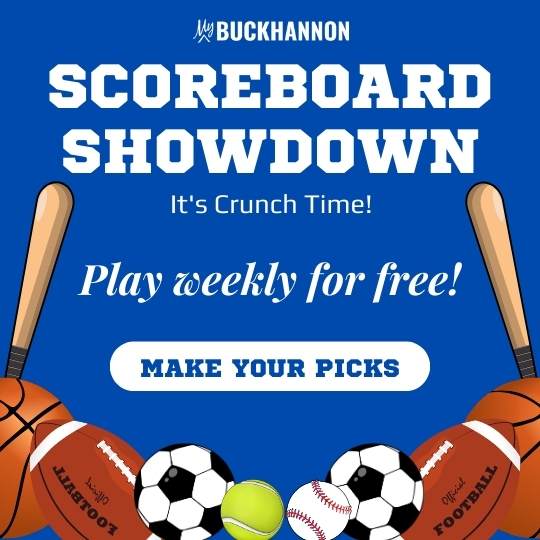 Vanessa Perkins, chair of the Comprehensive Educational Facilities Plan committee invited Buckhannon-Upshur residents to upcoming forums.
"The future of our children is bright and filled with possibilities," she said. "You've heard the saying, 'It takes a village to raise a child,' – well, now we need you to be an active part of our village. Please become a part of our village and help us build a new high school and provide the middle school with a new location as well."