BUCKHANNON – It's not all about the PSL this autumn.
In fact, ordering the famous Starbucks pumpkin spice latte requires a 45-minute drive north, and who's got time for that when there are plenty of pumpkin-infused drinks being served up locally?
In an effort to squash the notion that the PSL is the only game in town, My Buckhannon went on a pumpkin-drink-tasting-tour and here are our favorites, listed in no particular order.
1. Iced pumpkin roll, Stone Tower Brews
If you're looking for something with more sweetness and less spice, the iced pumpkin roll latte at Stone Tower Brews is your best bet. Created in-house, the recipe is a fusion of white chocolate, pumpkin pie and pumpkin spice with a dash of vanilla.
Per STB's usual latte formula, the iced pumpkin roll also includes a double shot of espresso and milk. Manager Courtney Page said although the store uses the recipe of its sister company in Fairmont, Joe N Throw, to mix up pumpkin spice lattes, the iced pumpkin roll is STB's version of the PSL.
"This is the version we came up with at Stone Tower because we liked a little bit more sweetness with the pumpkin flavor," Page said.
2. Pumpkin pie martini, The 88 Restaurant and Lounge
Can't choose between an after-dinner drink and or an after-dinner dessert? The pumpkin pie martini with a texture as smooth as silk offers the best of both worlds.
Relax in the dim lights of the 88's lounge after a long day with this concoction, which is a combination of a house-made pumpkin pie simple syrup, whipped cream vodka and real cream. Topped with cinnamon, we think this is one of the area's top pumpkin drinks. Alcoholic drink.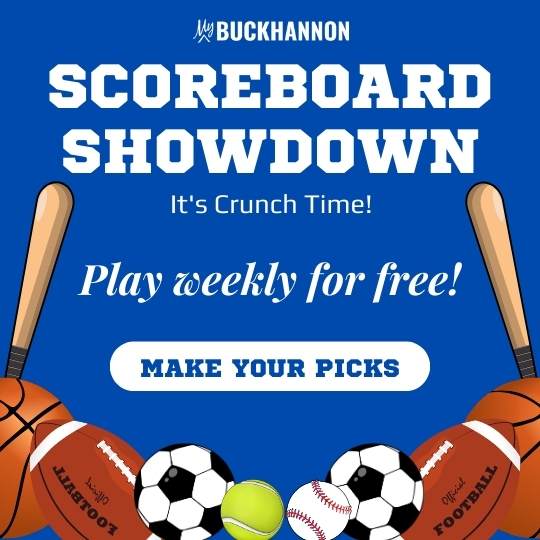 3. Pumpkin milkshake, Brake's Dairy King
They say what's simple is true – and this case, we found it to be truly delicious. Although Brake's features its famous pumpkin pie and pumpkin cheesecake razzles every fall, you can also request a pumpkin milkshake, even though you might not see it on the menu. The pumpkin milkshake is a blend of milk, real canned pumpkin and vanilla soft-serve ice cream. That's it! Enjoy your day and sip away.
4. Pumpkin chocolate martini, The Social Bar
This adult beverage certainly incorporates the most celebrated gourd of the season, but it starts with a base of Mozart Chocolate Cream liqueur before adding in a pumpkin spice liqueur and half-and-half cream.
The Social's bartender, Lexy Couch, said she shakes those three ingredients up and drizzles chocolate syrup inside a martini glass. She pours the mixture in, lines the top edge of the glass with whipped cream and sprinkles on a healthy dose of cinnamon.
The Social is also selling bottles of Foothills Pumpkin ale, which packs a tart pumpkin flavor. Alcoholic drinks.
5. Ace Pumpkin Cider, Stone Tower Brews
Of the five hard cider and beer drinks Stone Tower is selling now that feature pumpkin, this is our favorite – but you might not agree if you don't like craft ciders or you happen to prefer darker brews.
Manufactured by the California Cider Company in Sonoma, this cider is sweet and crisp – but not too sweet. Your palate might pick up on the allspice that's in it, and there's a pleasantly tart pumpkin aftertaste.
Another pumpkin-flavored potion Stone Tower has in stock is New Belgium Voodoo Ranger special release pumpkin ale, which blends pumpkin with cinnamon and – yes – habanero chile peppers. Drinking this one is like drinking a spicy pumpkin pie with an extra touch of tang.
On tap, Stone Tower is also serving Southern Tier chai tea-infused Pumking beer; Punkin ale, a pumpkin and yam-flavored beer; and Pumpkin Patch Cider, produced by Swilled Dog Hard Cider over in Franklin, W.Va. Alcoholic drinks.
6. Pumpkin milkshake, Sweet A Licious
While this delicious frappe might be dubbed a classic pumpkin milkshake, it tastes more like a pumpkin pie milkshake in our opinion. It's a mouth-watering swirl of Hershey's pumpkin ice cream and milk garnished with graham cracker crumbs and a dash of pumpkin spice, owner Michelle Jack explained. Oh — and one can't forget the whipped cream!
Sweet A Licious is also brewing pumpkin iced coffee this time of year, which is a tasty synthesis of regular coffee, simple syrup and pumpkin pie creamer with dollop of pumpkin pie spice.
7. Sheetz's "Oh my Gourd!" pumpkin pie coffees/milkshakes 
Sheetz is packing a sweeter pumpkin pie – rather than purely pumpkin – taste into three featured espresso beverages this fall. There's the pumpkin pie latte, the pumpkin pie cold brew coffee and the pumpkin pie milkshake. And per usual, the possibilities for combining pumpkin pie flavoring with other elements – for instance, extra whipped cream – are endless using the convenience store's Made to Order touchscreens. Happy taste-testing!
Drink up Buckhannon! (Responsibly, of course.) Did we miss something great? Let us know at news@mybuckhannon.com.