TENNERTON – Upshur County Schools Superintendent of Schools Christy Miller on Thursday highlighted 'a major issue with attendance' and subpar mathematics achievement as the two main areas schools struggle with districtwide.
Those areas of the West Virginia Department of Education's recently released Balanced Scorecard for the 2022-2023 school year have been marked as in need of state support.
At the board's Oct. 10 meeting, Miller provided an overview of how the county performed as a whole during the prior school year, according to Upshur's Balanced Scorecard.
The superintendent highlighted some districtwide information, including the total enrollment, certified as 3,774 students. Of that number, just 3,364 qualified as fully enrolled for a full academic year.
"Oftentimes, people want to know what a full academic year means, and it simply means that a student was in our system for a total of [at least] 135 days, so they count as a full academic year," Miller said.
Other data shown for the previous school year include:
The attendance rate was 90.92 percent.
The graduation rate for the four-year cohort was 94.89 percent.
She then delved into the Balanced Scorecard's districtwide data for Upshur County.
"This is what most people are really attuned to because this describes and shows visually how our schools are performing," Miller said. "Please understand that this is only one event that occurs every year at the end of the school year when students take the GSA (W.Va. General Summative Assessment) in grades 3 through 8, and then our 11th-graders participate in the SAT School Day."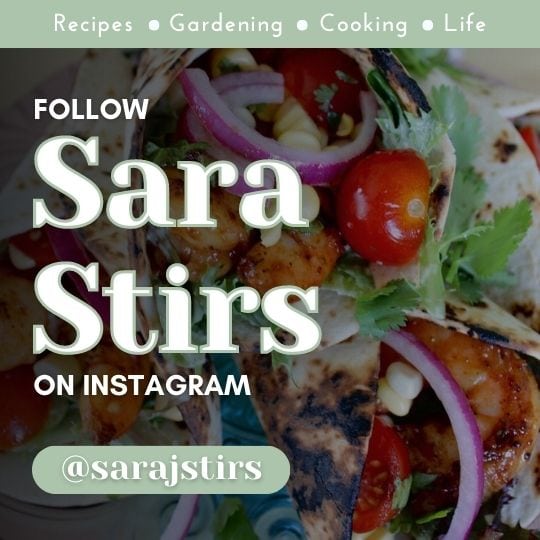 SAT School Day is the state's general summative assessment for high school that's digitally administered to all 11th-graders, except for students who qualify for the state's Alternate Summative Assessment.
"All of those scores are brought together based on the full academic year of our students that attend, and we get rated," Miller said.
As the chart shows, red indicates that scores in certain areas 'do not meet standards,' yellow signifies scores 'partially meet standards,' blue shows scores 'meet standards,' and green means the scores 'exceeded standards.' The more each box is filled in with whatever color, the closer the scores are to the next level, Miller said.
"As you can see in our elementary schools – which includes our subgroups – in English Language Arts and Mathematics, we're getting close to at least partially meeting the standards," she said. "In elementary English Language Arts, we're getting close to meeting the standard when we talk about academic progress, and that is growth. Achievement is just achievement, but progress is actually growth from last year's GSA scores to this year's GSA scores."
Miller also briefed the board on what the WVDE/the Balanced Scorecard considers 'Student Success' markers. For elementary-aged students, those indicators are attendance and behavior. She said while the district as a whole has "a major issue with attendance," in elementary schools, behavior is "looking really good."
"We're seeing that our middle school is halfway there [with behavior], and we're hoping some of the things that we're going to start doing this year and have implemented so far will get that box filled in," Miller said.
She moved on to academic achievement at Buckhannon-Upshur High School, saying the school fell in the red 'does not meet standards' zone for Mathematics achievement and in the yellow 'partially meets standards' category for English Language Arts achievement. The chart shows that regarding the graduation rate, Upshur County Schools is meeting the standard for both four- and five-year cohorts and is close to exceeding the standard among the four-year cohort.
Student success indicators for Buckhannon-Upshur High School – including attendance, on-track to graduate, and post-secondary achievement – all fall in the red 'does not meet the standard' category, with attendance being particularly low.
Miller explained how it's determined whether a high-schooler is considered 'on-track to graduate.'
"That piece of information is regarding students as they are finishing 10th grade, moving into 11th grade," she said. "Have they passed, and do they have 12 credits? If not, it is believed that they are not going to be on track to graduate on time with their cohort."
However, summer school for credit recovery is always an option to help students obtain those credits.
Miller said anyone interested in more detailed data contained in the Balanced Scorecard can drill down to find information about specific schools, grade levels and subgroups.
She also elaborated on how the Balanced Scorecard is linked to the county's approval status and accreditation, saying that as a part of WVDE policy 2322, each county's status is evaluated every year.
"On the Balanced Scorecard, if a county indicator does not meet the standard and does not show improvement for two consecutive years, that results in the county being designated as 'support' for that indicator," Miller said.
Upshur County has two areas that fall in the 'support' category – math achievement and attendance.
"So, what will happen is the [state department of education] will share further information with us about some of the data they've collected, and then they will work with us to develop a plan to show improvement so we can get off that 'support' status," Miller explained.
Other indicators that don't meet standards for just one year are designated as 'on watch.'
"Our county is on watch for the following indicators: ELA achievement, math progress, on-track to graduate and post-secondary achievement, so we have to assure that we are going to improve those from the past year of what they have as their data points to data points this current year," Miller said.
The WVDE also evaluates each school system's efficiency in a variety of areas, including career-tech ed, child nutrition, facilities, federal programs, finance, personnel, special education, state-required data collections, transportation, universal pre-K, school readiness and county Board of Education member effectiveness.
"Upshur County Schools met these requirements in all but three areas – child nutrition, federal programs and personnel," the superintendent said. "I can tell you now, with personnel, it is directly related to the fact that we do not have all of our classrooms filled with fully certified personnel."
The other two areas in which requirements were not met were child nutrition and federal programs.
"They are a part of the investigation that continues in the county, but there are some data points they can give me that warranted that to be one of those indicators that does not meet the standard," Miller said. "You can see how the Balanced Scorecard then [factors] into the accreditation for the county as we move forward, so they are very closely tied together."