TENNERTON – Following a weeklong break, the Buckhannon-Upshur soccer Lady Bucs came out flat in their return to the pitch against the Philip Barbour Colts Thursday evening in Big 10 Conference action at the high school.
The Lady Bucs dropped a 3-1 decision to the Colts.
"We were giving them to much space to work with across the field resulting in a couple through balls that we struggled with," said Buckhannon-Upshur head coach Jason Piacente. "I am proud of the effort we gave throughout the game and never gave up even when down a few goals."
In a battle of two teams that hadn't suffered a loss in conference play, all the scoring occurred in the first half of the game as the Lady Bucs went down by a 3-0 score with all three Philip Barbour goals belonging to Rylee Bodkins.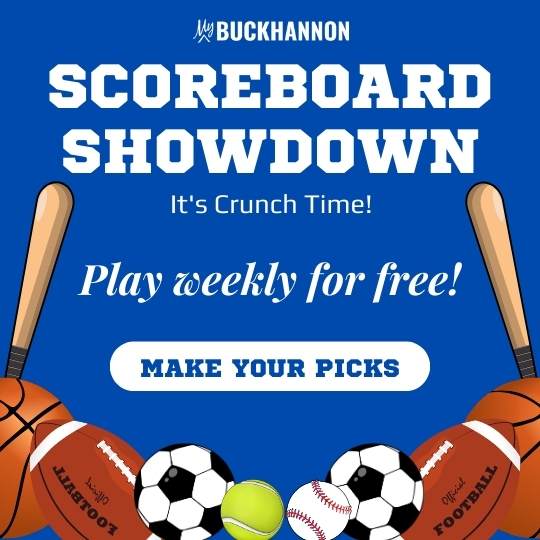 Kyleigh Keener put the Lady Bucs on the scoreboard in the 36th minute when she took a corner kick, and it found its way to the back of the net.
Neither team was able to score in the second half.
The Lady Bucs were outshot by an 8-3 margin and trailed in corner kicks by a 6-3 count.
Buckhannon-Upshur was called for six fouls while Philip Barbour was guilty of seven.
B-U keeper Kyndal Davis made five saves while Philip Barbour goalie stopped two shots.
Philip Barbour improved to 12-2-1 overall and 9-0 in the Big 10 Conference.
The loss dropped the Lady Bucs to 8-4-2 overall and 6-1-2 in the Big 10 Conference.
B-U will be back in action Saturday at Parkersburg for an 11 a.m. start.
The boxscore:
Philip Barbour 3 0 – 3
Buckhannon-Upshur 1 0 – 1
(Scoring)
Philip Barbour – Rylee Bodkins (Arrington Sparks assist), 9th minute.
Philip Barbour – Bodkins (unassisted), 18th minute.
Philip Barbour – Bodkins (unassisted), 33rd minute.
Buckhannon-Upshur – Kyleigh Keener (unassisted), 36th minute.
Shots-on-goal – Philip Barbour: 8; Buckhannon-Upshur: 3.
Corner kicks – Philip Barbour: 6; Buckhannon-Upshur: 3.
Fouls – Philip Barbour: 7; Buckhannon-Upshur: 6.
Saves – Philip Barbour: Lillie Talbott 2; Buckhannon-Upshur: Kyndal Davis 5.