BUFFALO – Buckhannon-Upshur standout Robin Ball will have one more opportunity to suit up in her blue and white softball uniform.
That is because she was recently chosen to compete in the 2022 West Virginia Regional High School All-Star Softball game that will be held June 9 at Buffalo High School.
Ball won't be going alone as Buckhannon-Upshur head coach Levi Bender and his staff (Tiffany Board and Jordan Hart) will oversee the Region I team, along with Ritchie County head coach Dave Mossor and his staff (Bill Mossor).
During her senior season Ball, who is committed to Davis & Elkins, hit an impressive .380, going 27-for-71 at the plate with three home runs and 19 RBIs.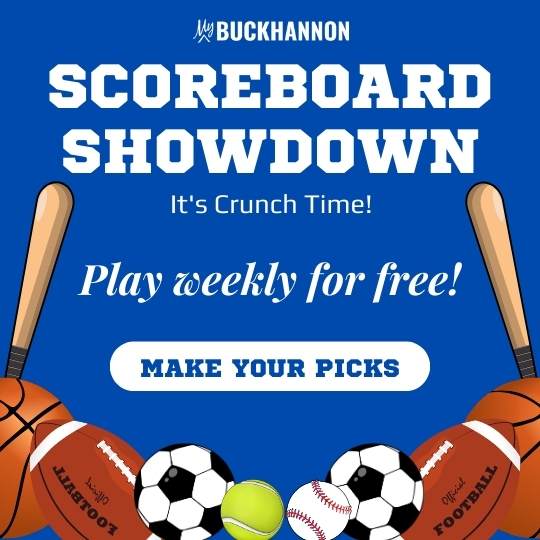 "It's a great honor for Robin to represent our school," said Bender. "There is a great list of girls who have been selected before her from Buckhannon-Upshur — including Julie Tenney, Alli Robinson, McKinley Gaudet and Olivia Caynor — that have gone down in the past. Our coaching staff is lucky enough to get to see her enjoy the high school game one last time. It will be a great day of softball with the top talent from each region competing against each other."
The first game will start at 9 a.m. and feature Region III battling Region IV while Ball and her Region I teammates will play Region II at 11 a.m.
Following an awards ceremony at that game, the consolation and championship games will be held simultaneously at 1:30 p.m.
The Region 1 Softball Roster
Robin Ball – Buckhannon-Upshur
Madison Angus – Weir
Audrey Dennis – Tyler Consolidated
Meysa Heitmann – University
Chaslyn Jones – Ritchie County
Emilee Knorr – Brooke
Lillie Law – Ritchie County
Frederique Maloley – Grafton
Breonna Marietta – Morgantown
Jocelyn McCartney – Morgantown
Liz Murphy – Fairmont Senior
Mallory Rosnick – Weir
Mikayla Shepherd – Fairmont Senior
Hayley Thompson – Wheeling Park
The 2022 All-Star Softball Schedule
Game 1 – Region III vs. Region IV, 9 a.m.
Game 2 – Region 1 vs. Region II, 11 a.m.
Awards ceremony after Game 2
Game 3 – Game 1 loser vs. Game 2 loser, 1:30 p.m. (Secondary Field)
Game 4 – Game 1 winner vs. Game 2 winner, 1:30 p.m. (Main Field)