BUCKHANNON – Samplings of what you'll see at Artistry on Main's Spring into Art show in April are already popping up downtown – literally.
Stone Tower Brews is hosting a series of pop-up shops put on by various local artisans intended to whet your appetite for art of all sorts at the main event – the Spring into Art Show, which will take place this year at the Opera House, 12 E. Main Street.
The event gets underway with a reception from 5-8 p.m. Friday, April 12, and the show is set for 10 a.m. to 5 p.m. Saturday, April 13.
The inaugural pop-up shop popped up Sunday, March 3, at Stone Tower Brews, featuring the mixed media art of French Creek native Sara Golden.
Although Golden also prints her creations on shirts, water bottles, bags, blankets, rugs – and yes, even shower curtains – the originals she displayed Sunday and Monday were on paper, and many of them took the form of unique greeting cards.
They're part of what she's titled "The Stream of Collective Consciousness – Series 2016."
An artist at heart, Golden took two decades off from creating artwork and spent those 20 working an office job, but she couldn't ignore a nagging feeling that she wasn't doing what she was put on planet Earth to do.
So, her resolution beginning Jan. 1, 2016, was to work on her art every single day.
"I decided to have a theme for the entire year, so I invented my series 'The Stream of Collective Consciousness,' based upon a word a day," Golden said. "Not just any word, mind you. It had to be a verb, something positive, and universal, but not something personal."
Golden said she found she couldn't force a word to come to her; it would just naturally arise. For example, "hope," "ascend" and "befriend" were among the hundreds of words upon which she based her mixed media pieces.
So, what exactly is a mixed media piece?
Golden said she begins with watercolor or acrylic paint as a background.
"Then, I layer my inspirations with ink, paints, colored pencil and anything else I can put on paper," she said.
She's used string and chunks of potatoes to create various patterns within the paint.
Golden would then write a stream of consciousness-style essay inside her greeting cards. She didn't let her ego get in the way; she just wrote what came to her, and the only thing that mattered was that she somehow fit the word that had inspired her art into the essay.
"The writing is done with the stream of thought technique, writing without thinking," she said. "The art takes four to eight hours, but the writing takes five to seven minutes and requires complete silence."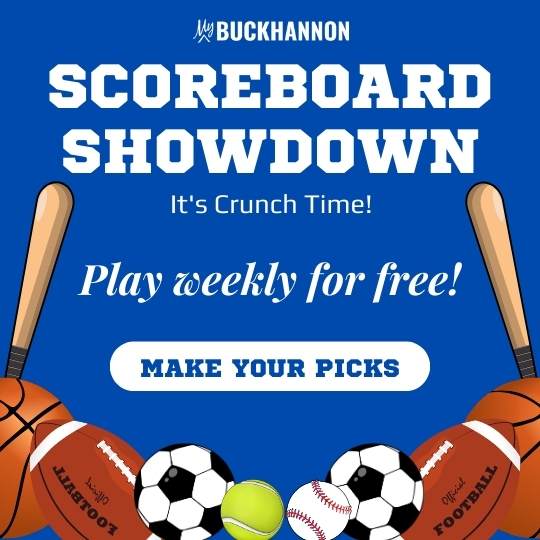 She never erased anything or returned to certain words or phrases to edit them for clarity or grammatical cleanliness.
"I just let the words flow through me," Golden said.
Golden is now a member of three artist co-ops: Artistry on Main in Buckhannon, Artists at Work in Elkins and West Virginia Heritage Crafts in Quiet Dell.
Golden knows it's not easy to "make it" financially as an artist.
However, she believes if human beings follow their true calling, the universe will align in their favor, and the people who make up the support systems that surround them will step in when financial aid is needed. Still, Golden wasn't originally sure how she'd be able to support herself by devoting the days she'd previously spent working an office job solely to her art.
"But you find that when you follow that passion, people come along and support you when you need them," she said. "They will check up on you and see if you need help paying a bill or money for gas or groceries that month. It's amazing how things will fall into place when you do what you are supposed to do.
"I know that sounds simple," she said, "but too many people fail to find their passion or just ignore their calling. I fell into the latter category, waiting over 20 years to work on my art, thinking that other things were more important."
Golden's discovered they're not.
"My favorite realization to share with everyone is to live your life doing what you are supposed to do," she said. "I encourage you to live your dream and find the fulfillment life has to offer." Not only will you benefit, Golden added, but so will everyone with whom you come into contact.
To view more of Golden's mixed media creations, visit www.artofsara.com.
Courtney Page, manager of Stone Tower Brews, said she thought the coffee shop/restaurant was an ideal place to tease the array of items that will be available at the Spring into Art show.
"We just like to be involved in the community in any way we can," Page said, "and I feel like we like to support local artists, especially. That's one of the reasons I became manager here … because I was already involved in the arts community before I started here, so really, anything I could do to help out the local artists and help out Artistry on Main, especially to promote their new show is great."
Page said art is near and dear to her heart: she earned a degree from West Virginia Wesleyan College in drawing and painting.
"Oil paints were kind of my thing, but my last show that I did at Wesleyan was wood stain and colored pencil, and of course, I do the little pieces around here," she added.
In addition to Golden's, three other pop-up shops are slated to be set up in the coming weeks. Suzan Morgan and Gretchen VanNostrand will set up their shop featuring colorful, woven baskets Sunday, March 17 from 3-6 p.m.
Then, on Monday, March 18, jewelry maker Christine Keller of Chrizart will be exhibiting her creations. Finally, on Sunday, April 7, Chris Ware of Hall Road Soap – soap crafted with coffee and beer – will be showing off his wares from 3-8 p.m.