BUCKHANNON – An Upshur County magistrate denied two motions in the case of one of two women who were allegedly operating an unregistered kennel in southern Upshur County.
Denise Clark, 61, and Rebecca Clark, 41, both of Rock Cave, were arrested Oct. 6, 2022, for allegedly failing to register a kennel and for animal cruelty. Upshur County Sheriff's deputies seized approximately 80 dogs being kept in "deplorable conditions" inside a single-wide trailer, according to a press release issued by the sheriff's office.
Denise Clark and her daughter, Rebecca Clark, were each charged with one count of animal cruelty, one count of operating an unregistered kennel and one count of conspiracy, all misdemeanors, according to the release.
During a Nov. 16 hearing for Denise Clark, Upshur County Magistrate Alan Suder denied a motion asking him to disqualify the Upshur County Prosecuting Attorney's office from handling the case due to a conflict of interest. Suder also dismissed a motion to transfer the entire case to Upshur County Circuit Court.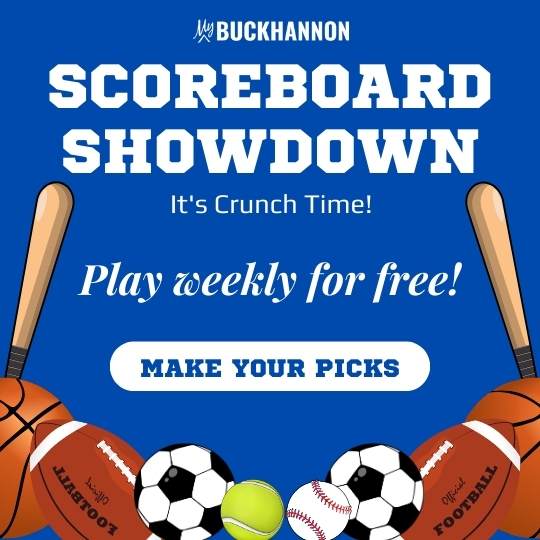 When Wednesday's hearing commenced, Clark's defense attorney, Elkins-based lawyer Morris C. Davis, made a motion asking Suder to disqualify the Upshur County Prosecuting Attorney's Office from prosecuting the case themselves.
"The basis for that is that my client's husband, [William] John Clark, has previously been represented by Mr. Bryan Hinkle," Davis said.
The defense attorney said John Clark will be a material witness in their case.
"It's not hard to imagine why he might be called; the charges are running an unlicensed kennel and various counts of animal cruelty, and a lot of the state's case [involves] the number of dogs, and we will call on Mr. Clark to take ownership of some of the dogs," Davis said.
He made the argument that no one in the Upshur County Prosecuting Attorney's Office would be able to "ethically cross-examine John Clark." Davis also said Denise Clark had faced similar charges in the past and the prosecuting attorney's office recused themselves from the case then.
"In that case, the Upshur County Prosecuting Attorney's Office moved to recuse themselves because they felt that it would be a conflict, so I would submit to the record, if it was a problem then, it is most certainly a problem now," Davis said.
Assistant Prosecuting Attorney Kelley J. Cunningham objected to the motion because the magistrate court does not have jurisdiction over the recusal of the prosecuting attorney's office. Suder agreed with Cunningham and dismissed the motion. That led to Davis making a second motion to move the entire matter to Upshur County Circuit Court, where the request for recusal could be taken up.
Cunningham also objected to that motion, saying the county prosecuting attorney's office must also agree to transfer the case. Suder said any potential recusal of the prosecuting attorney's office is an Upshur County Circuit Court matter, so Davis would have to file a motion in circuit court directly to address the recusal issue. Suder dismissed both motions.
The case stems from an incident in early October, according to a press release issued by the sheriff's office and a criminal complaint filed in the Upshur County Magistrate Clerk's Office by the investigating officer, sheriff's deputy Theron Caynor.
The complaint states that on Oct. 3, 2022, after receiving information about a number of dogs living in bad conditions at a residence on Selbyville Road in Upshur County, deputies obtained a search warrant and the Upshur County Animal Control-Humane Officer, John Slaughter, went to the residence.
When standing outside of the residence, a single-wide trailer, Caynor noted that he could smell the odor of animals from inside, and there were several cardboard boxes containing recent deliveries from Chewy.com. When officers knocked, Denise Clark answered the door, and her daughter, Rebecca Clark, also came to the door.
Both women were asked to come outside of the residence and speak to officers.
Officers entered the residence and found several dogs running loose inside, and according to the report, there were used puppy pads on the floor with urine and feces on them and on the floor in several places.
In the living room, officers allegedly found several dog crates stacked on top of one another with dogs inside.
"Those crates had dogs inside that had been continuously housed in the crates, and the crates had feces inside," Caynor wrote in the report.
Officers also found a pet brooder and incubator with a puppy inside located in the side bedroom. There were two small plastic pools that had puppies and their mother inside of them. In the back room of the trailer, pet crates were allegedly lined across the length of the room, stacked three or rows high, according to the police report.
"There was a dog in almost every crate, and some were inside with several puppies," the file states. "The dogs staying in these crates for long periods of time in their own feces is a detriment to their health."
Approximately 80 dogs were subsequently removed from the residence by the animal control officer.
Additionally, police obtained a phone statement from an individual who said she had sent two of her dogs to Denise Clark for breeding because Denise Clark "portrays [herself] as a breeder" in several online social media groups, according to the file.
Magistrate court records show that since the seizure of the animals, $22,415 has been paid to the Lewis-Upshur Animal Control Facility to care for the animals for the time period beginning Oct. 3-31, 2022. A hearing for Rebecca Clark that had originally been scheduled for Friday, Nov. 18 was moved to 9:30 a.m. Nov. 30.