TENNERTON – For the first time in over a decade, your Buckhannon-Upshur Lady Bucs are soccer sectional champions.
The Lady Bucs held off a determined Bridgeport team for a 3-1 victory Thursday night at the high school for the sectional crown.
The Lady Bucs owned a 2-0 lead but a Bridgeport goal in the 59th minute led to an intense final 20 minutes before Harley Dean iced the game away for the Lady Bucs with an unassisted goal in the 76th minute.
"The whole game, what a stressful game, but what a thrilling game," remarked a relieved Buckhannon-Upshur head coach Jason Piacente after the win. "I am just so proud of this team. They play together as a team. We really aren't concerned about what the other team is doing. We want to play our game and they have done such a good job of doing that. We did that tonight. We played our game. It was a total team effort. With this team, it is never just one or two individual efforts and that what makes the win so satisfying is that we did this as a team."
Buckhannon-Upshur's Sidney Hollen had the lone goal of the first half with the assist going to Dean scoring in the 12th minute.
The game remained at 1-0 for the next 40 minutes until Grace Queen found the back of the net on an unassisted goal giving the Lady Bucs a 2-0 lead.
Bridgeport made it a 2-1 contest when Ellamy Dodd scored with the assist going to Elisa Dinaldo.
Over the next 17 minutes of possibly having their season on the line, the Lady Bucs never flinched as Dean ended all Bridgeport hope with an unassisted goal at the top of the 18 in the 76th minute.
"Honestly, after Bridgeport scored, I knew our team wouldn't let that moment overtake them," stated Piacente. "This whole year, we have been down a goal here or there and we never give up. That is one of the many things I have been impressed with about this team. We will never, ever quit. They never have and never will and that's what I love about this team."
Dean, who had a goal and assist in the game, agreed with her coach that her team will never quit.
"I knew we needed another goal, and I was ready for it," stated Dean. "We realize that no matter what the score is to never give up. We never give up on anything. It means everything to be sectional champs. I think it brings up our confidence a lot not only heading into regionals this year but looking at next year as well."
The Lady Bucs owned a 9-5 advantage in shots-on-goal and held a 3-2 lead in corner kicks.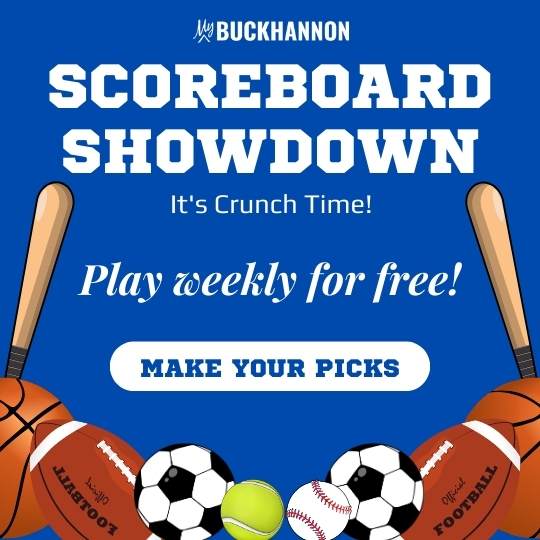 Buckhannon-Upshur was guilty of 13 fouls while Bridgeport was called for eight.
Buckhannon-Upshur keeper Kyndal Davis made three saves while Bridgeport goalie Keira Klingensmith stopped six shots.
"I knew this team had a lot of potential when we began in August, but these last four weeks, it all started to click and we have played beautiful soccer during that span," concluded Piacente. "We have done a great job of improving throughout the season and it is showing now. We have been working hard on the little things that make us better each and every day and those things add up over the season."
The Lady Bucs (13-5-4) will play Morgantown (14-1-2) for the regional crown likely on Thursday after Morgantown defeated Wheeling Park Thursday night by a 4-0 score.
The Lady Bucs dropped a 1-0 decision to Morgantown during the regular season in their season opener back on Aug. 19 on a late penalty kick.
The boxscore:
Bridgeport 0 0 – 1
Buckhannon-Upshur 1 2 – 3
(Scoring)
Buckhannon-Upshur – Sidney Hollen (Harley Dean assist), 12th minute.
Buckhannon-Upshur – Grace Queen (unassisted), 52nd minute.
Bridgeport – Ellamy Dodd (Elisa Dinaldo assist), 59th minute.
Buckhannon-Upshur – Dean (unassisted), 76th minute.
Shots-on-goal – Bridgeport: 5; Buckhannon-Upshur: 9.
Corner kicks – Bridgeport: 2; Buckhannon-Upshur: 3.
Fouls – Bridgeport: 8; Buckhannon-Upshur: 13.
Saves – Bridgeport: Keira Klingensmith 6; Buckhannon-Upshur: Kyndal Davis 3.