TENNERTON – The sweet sounds of piano filled the Buckhannon-Upshur High School Auditorium Tuesday evening as the school presented a piano dedication recital to welcome its newest instrument.
B-UHS choral instructor Jeremiah Smallridge said the school was recently gifted with a piano – a Steinway & Sons Baby Grand, which is considered the "Mercedes of pianos."
"For those who do not know, Steinways are considered the finest pianos made," he said. "They are quite expensive and are wonderful instruments. We are very lucky to receive such a gift. The piano was given by the family of the late David M. Cummings of Buckhannon. It belonged to his mother."
Smallridge said the former piano at B-UHS had seen better days.
"It was a fine instrument," Smallridge said. "Unfortunately, it was not always treated well in the past. To top it off, a few years ago, there was a ceiling leak over the summer, which dripped directly into the piano. It does not play as loud and does not hold tune."
During the Tuesday evening dedication of the new piano, Smallridge said the piano is valued at about $75,000. David M. Cummings passed away a few years ago and all of Cummings' family now lives out of state, Smallridge explained. Volunteers taped Tuesday's piano dedication recital and plan to send them a copy of the recording.
"We want to thank them again for this gift that we desperately needed," Smallridge said. "There is a plaque we will be attaching to the side of the piano, thanking Cummings and his family for their wonderful gift."
Smallridge said B-UHS is fortunate to have several students in the music program who play piano very well and many others who are learning or hoping to learn in the very near future.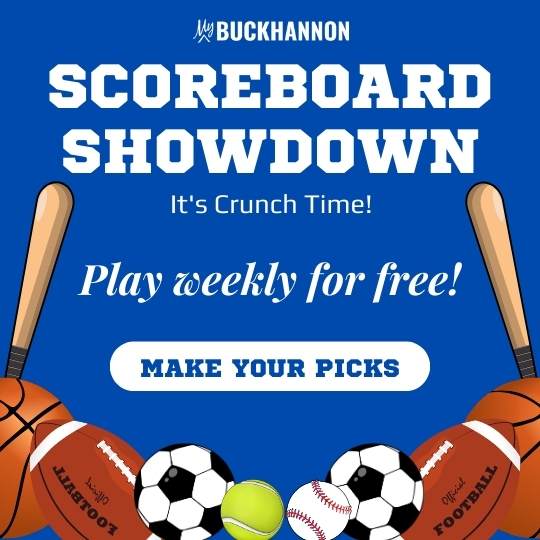 "They are thankful to be able to practice and perform on such a wonderful instrument," Smallridge said. "This is important as we have a major lack of pianists now currently. You see a very few people majoring in piano at our local colleges and it has become hard for churches and other groups to find someone to play when needed. Kids who learn to play will always have access to income if they choose as there is high demand for capable pianists. I know people who are playing at weddings every weekend."
Performers at Tuesday's piano dedication recital included Sharon Walton, Emily Adams, Kobe Hamrick, Smallridge, Yanisa Wongluang, Patrick O'Neill, Camden Wentz, Richard Williams and Amanda Flesher.
Smallridge said local patrons can assist the B-UHS performing arts department by attending and promoting their events and concerts.
"They can also help by participating in our fundraisers and by donating directly to our programs. This can be done by contacting the school or our directors," he said. "Right now, the premier vocal ensemble at the school is selling CD recordings of the group for $20. We have plenty and would love to get them out into the community. Our fundraisers help us purchase needed equipment, sheet music, costumes, supplies and help us travel with our students."
Additional information is available by calling B-UHS at 304-472-3720.