ELLAMORE – Camp Mahonegon is up for sale.
Locally known as simply the Boy Scout camp, the area has for decades served as a natural refuge, a place to explore the West Virginia wilderness and somewhere to learn scouting and life skills. It's located just off Boy Scout Camp Road, tucked away from the bustle of U.S. Route 33.
But once sold, the 400-plus-acre property will no longer serve as a place to build fires, catch and cook fish, hike or camp for either area Cub Scouts or Boy Scouts, an official with the National Office of the Boy Scouts of America confirmed Thursday.
Todd Walter, the area director for the national office of the Boy Scouts of America, is also currently serving as the interim scout executive for the Allohak Council.
On Oct. 24, longtime Boy Scout leader and Camp Mahonegon volunteer worker Jacob Jackson wrote a post on the Camp Mahonegon Staff and Alumni Facebook page lamenting that the camp would be sold, with an asking price of $1.3 million. On Thursday, Walter confirmed that the board of the Allohak Council had, in fact, voted to list the property for sale.
Camp Mahonegon property 'a tremendous strain' on Allohak Council  
The situation is complicated, but essentially, it's likely the Allohak Council will be dissolved by the end of this year. The council is comprised of several districts in central West Virginia and parts of Ohio. Each Boy Scouts of America council is made up of a handful of districts, and the district Upshur County Boy Scouts belong to – along with Barbour, Randolph and Tucker County scouts – is the Highland District.
Camp Mahonegon falls within the bounds of the Highland District.
As talks have progressed about how the Allohak districts will be divided up and incorporated into other councils, discussions about whether it's financially viable to maintain several major properties the Allohak Council currently owns have arisen, Walter said.
"The national (Boy Scouts of America) office conducted an assessment regarding this pending break up (of the Allohak Council) and its possible dissolution given these factors, and it was determined that three of the four properties the Allohak Council owns need to be sold," Walter said. "Twenty-five years ago, [Camp Mahonegon] was a full-fledged functioning Boy Scout resident camp. And it's still a functioning Boy Scout camp for events, activities and day and weekend camps, but no week-long summer camps."
Walter said the national council conducted an internal appraisal of Camp Mahonegon and also enlisted the help of an independent assessor.
"The region conducted its appraisal, and its assessment indicated that it would put a tremendous strain on the council to maintain that property," Walter explained. "The appraisal independent of that backed up that rationale."
Walter said the board of the Allohak Council voted to list the property, including the timber within it, at $1.3 million.
On the national level, BSA believes it simply doesn't have the money to maintain the camp, given ongoing maintenance costs in addition to general liability, accident insurance, building insurance and more.
The national office had yet to receive any offers as of Thursday, Walter said.
Breaking up Allohak
The pending sale of Camp Mahonegon, is, however, just one consequence of the possible dissolution of the Allohak Council.
Walter said a number of factors have played into the decision to disband the Allohak Council, with the primary ones being population exodus, the proliferation of the opioid epidemic and a decline in both interest in and fundraising for scouting.
For instance, while there were approximately 800 Boy Scouts enrolled in the Highland District of the Allohak Council seven years ago, now that figure has dwindled to just 284.
Walter says he knows the sale of Camp Mahonegon, just like the possible breakup of Allohak, is a touchy topic for Scouts and volunteer Scout leaders.
"We're sitting in an area (central West Virginia and towns along the Ohio River) that's literally been devastated, and we have volunteers who have poured their hearts and souls into this organization, and we have to look them in the face every day, and say, 'We're going to hold it all together,' but we don't have the financial resources to hold it all together," he said. "This is what our reality is; this is what we're facing on a daily basis. How do we break out of it? How do we fix it?"
Walter said it's "not 100 percent accurate" to say that Allohak's disbandment is set in stone because five separate boards still must vote on some issues – the primary being which other local Boy Scout council will absorb each Allohak Council district.
On Nov. 8, the Mountaineer Area Council will vote on accepting the Highland District. Should the MAC board vote yes, the Highland District will be incorporated into that BSA council, which serves Monongalia, Marion, Preston and Taylor counties.
"There are five councils that need to conduct board votes to allow us to separate what was the Allohak Council," Walter told My Buckhannon. "Those board votes have not taken place, and my concern right now is that this is a very difficult, emotional issue. We want to stay focused on the programming we provide to the young people we serve."
Refocusing resources, increasing market penetration
At the national level, Walter said the Boy Scouts of America needs to refocus its resources on delivering better programming and services to the young people it serves.
"Our focus is on making a difference in lives of young people, and the camp (Mahonegon) is an amazing and beautiful place, but we need to get back to trying to increase market penetration to 8, 9, 10, 11 percent of youth in the area," he said. "Right now, we're just at 4.5 percent of the youth."
"We want to get more youth involved so we can help them, and we can help them learn life skills to make good decisions throughout their the course of their lives," Walter added. "We need to get district focus back on that."
Local Scout leader: 'No excuse' for shutting Mahonegon down
But local scout leader Ron Williams, who heads up Boy Scout Troop 128 based out of the First United Methodist Church, has qualms about the decision to break up Allohak and sell Camp Mahonegon. The only other Boy Scout troop in Upshur County — Troop 100 — is led by Clayton Tenney and based at Chapel Hill United Methodist Church.
"Mahonegon has been serving for many years multiple scouts and troops from all around the state," Williams said.
Williams believes Camp Mahonegon comes with relatively low-cost upkeep compared to other BSA properties.
"But what matters is what they think on national level about things, and they have decided that place is going," he said. "It's going to mean that we're going to have to travel even further to be able to find a camp."
The camp associated with the Mountaineer Area Council – Camp Mountaineer – is located in Morgantown.
"They have a fine camp up there – Camp Mountaineer – but it's going to be a long way to travel, so we're going to have to try to find someplace else. People aren't going to want to travel to Morgantown," Williams said. "The sad part is, it's just got so much history. I went there when I was a youngster. It's not like we couldn't have improved the camp and made it work."
Williams said he's not sure why the national BSA officials didn't consider selling a portion of the timber from Camp Mahonegon and using that money to maintain the property.
"If nothing else, they could have started selling timber from the part of the camp no one ever uses and have used that money for the next 50 years to maintain it," he said. "It's just like a no-brainer. There's just absolutely no excuse for them to shut it down."
Williams does acknowledge a decline in interest in scouting, saying many young people are more interested in playing sports or playing games on their various electronic devices. When he was a Boy Scout, troops could boast about 20-30 members; the one he leads now has just five.
Treasured memories of Mahonegon
Back when he was a Boy Scout, Williams remembers just how colossal Camp Mahonegon seemed.
"When you're young, everything is bigger, so I remember it being huge, with totem poles and a group of Indian dancers coming in, and they would dance and have a ceremony – that was the best part of it," Williams recalled.
He reminisced about camping on the mountainside of Eagle Rock – timber has since thickened in that area, making camping now virtually impossible – and the traditional sound of a trumpet beckoning the Boy Scouts to wake up, head down to dinner or gather for a meeting.
"Then, there's the things you do on your own, like setting up a tent," Williams said. "I remember one time, I set up my own tent, but over the course of the night, the rain and wind blew it down on me, and I woke up with my tent completely collapsed on me. But when you're a kid, you just don't even pay attention to that. You get up, and life just moves on."
Robert Osburn is the Cub master of the only Cub Scout pack still left in Upshur County – Pack 128 . Cub Scouts and Boy Scouts are technically two different programs, although Cub Scouts typically feeds members into Boy Scouts.
Osburn said while there are both benefits and drawbacks to the breakup of the Allohak Council, friendships will be lost as a result of the sale of Camp Mahonegon.
"The things that are going to be lost are the lifelong friendships that have been made through all the troops and packs coming together," Osburn said Thursday. "Once camp is sold, that's probably going to stop. As far as the camping events, we will move on and find other places for overnight campouts. We're going to go on doing the same things we've always done – just those friendships are being lost."
Osburn said it wasn't uncommon for former scouts to reunite 15 or 20 years later at Camp Mahonegon as scout leaders.
"It's been a place to reunify," he said.
Osburn's son, 9-year-old Seth, said he'll miss the games he played at Camp Mahonegon, as well as crawdad fishing in the stream that runs through the camp.
Mourning the loss of Mahonegon
Walter, the area director for the national office, said he wanted to express gratitude to the "Mahonegon main committee," which has kept the camp operational for the last quarter-century.
"That camp would not be what it is today, it would not still be maintained and functioning today, if it were not for tremendous efforts of Mahonegon main committee," he said. "They've held this thing together, they've cared for it. They've made sure that thing was tip-top shape for all of our kids."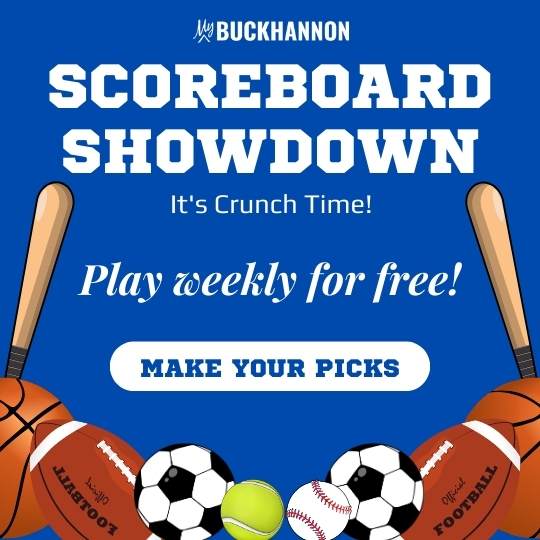 Walter insists the decision was made with the best interests of scouts in mind and focused on how to deliver better programming to more young people.
But the choice to sell Mahonegon, Williams believes, "all comes down to the bottom line," and as a volunteer, he's already feeling pretty low about the state of things.
"I've never felt so … I don't know, it's like beating your head against the wall, and you're not sure how much longer you can keep going," he said. "It brings tears to your eyes, but it is still here and our home locally."
Jackson, who wrote the Oct. 24 post on Facebook, is an assistant scoutmaster for Troop 66 in Beverly.
Now a Grafton resident, Jackson has worked at Mahonegon on a volunteer-basis since 1997.
"And I've been coming there since 1992, so I basically grew up there," he told My Buckhannon. "I have had the honor to share the Legend of Mahonegon story many times up on Eagle Rock. It is a tradition as old as the camp, and we use it during our day camp for the boys that are having their final summer there. It is a rite of passage for them as they grow up and move on to the Boy Scouts."
Jackson's original post reads, "When I first walked across that bridge in 1992, I never would have dreamed that I might be in the final generation to pass through. Unfortunately, these decisions are handed down from National and not made by the countless volunteers and professionals who have loved, bled, sweat and had the privilege of calling Camp Mahonegon home for the last 75 years."
According to its website, BSA's goal is to train youth in responsible citizenship, character development and self-reliance through participation in outdoor activities, educational programs and career-oriented programs in partnership with community organizations.