BUCKHANNON – The Mountain Lakes Drug and Violent Crime Unit seized $20,000 worth of drugs this week and arrested four individuals while executing a search warrant at a residence on the Hickory Flat Road.
According to a news release, law enforcement officers with the task force executed a search warrant at 965 Hickory Flat Road on Tuesday, March 12. There, they allegedly found 105 grams of crystal methamphetamine, approximately .58 grams of marijuana and 2.4 milligrams of heroin "all of which were packaged for distribution."
The release states police arrested Thomas Cicalese, 68, of Buckhannon; Jason Barcus, 39, of Ellamore; Nicholas Cicalese, 30, of Buckhannon; and Tesyla Mowery, 24, of Weston, at the residence.
"Task force officers located within the residence a hydroponic cultivation system containing two marijuana plants," the release says. "The approximate value of all illegal drugs seized is $20,000."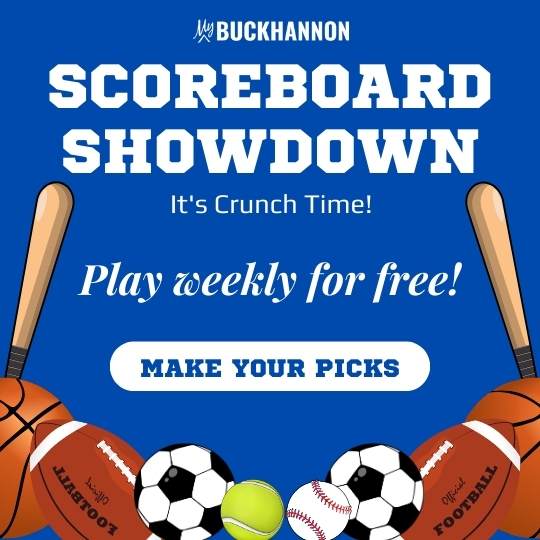 Although the release does not specify what each of the four individuals were charged with, files in the Upshur County Magistrate Clerk's Office indicate that Thomas Cicalese has been charged with possession with intent to deliver a controlled substance, a felony.
Investigating officer Cpl. Rodney Rolenson with the Upshur County Sheriff's Department – and a member of the MLDVCU – wrote in a criminal complaint that the 965 Hickory Flat Road residence was Thomas Cicalese's, and that the task force had obtained a search warrant for the residence and his personal property.
Prior to the task force actually executing the search warrant, Rolenson had been surveilling the area and allegedly saw Thomas Cicalese leave the residence prior to officers arriving to execute the search warrant. According to the file, Rolenson and Chief Deputy Mike Kelley with the Upshur County Sheriff's Department followed Thomas Cicalese and eventually initiated a traffic stop on south Florida Street.
Rolenson said upon stopping Thomas Cicalese, he allegedly smelled the odor of marijuana emanating from the vehicle and his person. Rolenson and Kelley reportedly found individually packaged marijuana and methamphetamine in his possession along with an unspecified amount of cash, the file says. Pre-packaged marijuana was also found in the vehicle.
During the execution of the search warrant, the Mountain Lakes Drug and Violent Crime Unit also arrested Nicholas Cicalese, the nephew of Thomas Cicalese, and Tesyla Mowery, who were inside the residence. As previously reported in a My Buckhannon article, Nicholas Cicalese and Tesyla Mowery were each charged with one count of child neglect causing risk of injury, a felony, after a 3-month-old infant was allegedly found on the floor in car seat near drugs and drug paraphernalia.
The two are the biological parents of the infant.
Files in the magistrate clerk's office also show that Barcus – who was in the residence at the time the search warrant was executed – was arrested in connection to charges pending from an incident that allegedly occurred on Aug. 5. 2017, according to a criminal complaint filed by investigating officer Tyler Gordon with the Upshur County Sheriff's Department.

Barcus had been charged with one count of possession with intent to deliver a controlled substance, marijuana, and one count of possession with intent to deliver a controlled substance, methamphetamine, both felonies.
The 2017 charges were filed against Barcus after an incident during which Gordon was dispatched to an unspecified location in response to a 911 call from Barcus, who claimed "he was being chased and assaulted."
When Gordon arrived on scene, he spoke to several witness, all of whom said Barcus had "started the argument and then ran off into the woods," the complaint states.
Gordon wrote that after speaking to Barcus, it became apparent that he was under the influence of a controlled substance.
While Gordon was performing a pat-down search, Barcus allegedly admitted to having two bags of marijuana in the right pocket of his shorts. Upon removing the marijuana, Gordon also found a small, clear bag containing a crystal-like substance believed to be methamphetamine.
The complaint goes on to say Gordon performed a probable cause search of Barcus and the backpack he was holding, during which he found another small, clear baggie of substance believed to be methamphetamine – along with several unused clear baggies, digital scales and approximately $365 in cash and several smoking devices.
In total, Gordon allegedly found 13.2 grams of marijuana and 0.8 grams of meth that day.
Magistrate Mike Coffman said Friday Barcus had absconded since his August 2017 arrest.
Although Barcus remains in the Tygart Valley Regional Jail on a $50,000 cash/surety bail set by Coffman, Thomas Cicalese, Nicholas Cicalese and Tesyla Mowery bonded out this week, Coffman confirmed.
If either Thomas Cicalese or Barcus are convicted of possession with intent to deliver a controlled substance, they face a penalty of imprisonment in the state penitentiary for not less than one nor more than five years and a fine of up to $15,000 on each count.