ADJUSTMENTS TO WEST VIRGINIA SCHOOL RE-ENTRY METRICS AND PROTOCOLS
During Monday's briefing, Gov. Justice announced that, after consulting with state medical experts over the weekend, the determination has been made to modify the School Re-entry Metric – the color-coded map system that will determine the level of openness for each Pre-K-12 school in West Virginia – originally announced on Friday.
"We listened to the experts and we came up with something that was revolutionary; something that no one in the nation has come up with: our color coding system," Gov. Justice said. "We also said, along the way, we would listen and be fluid. We've stayed in contact and we decided that we needed to pivot just a little bit."
The metric will still be based on each county's number of new daily cases per 100,000 people on a seven-day rolling average. Based on that figure, each county will still be assigned one of four colors – green, yellow, orange, or red – which is meant to represent the severity of the rate of community spread.
However, Gov. Justice announced on Monday that several of the thresholds that determine each county's color have been changed.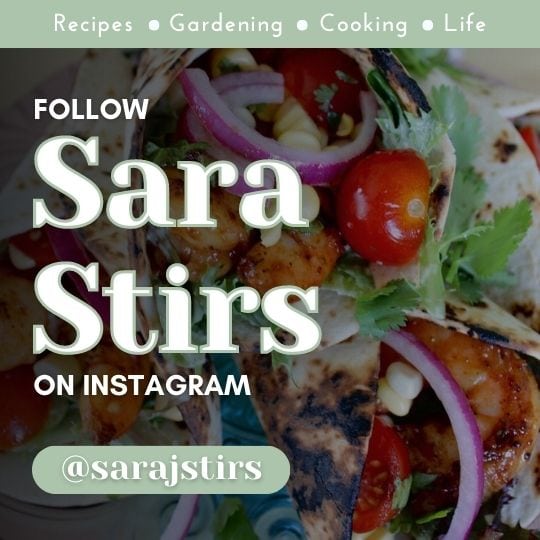 The updated thresholds are as follows:
GREEN: 3 and fewer cases per 100,000
YELLOW: 3.1 – 9.9 cases per 100,000
ORANGE: 10 – 24.9 cases per 100,000
RED: 25+ cases per 100,000
*New daily cases per 100,000 people on a seven-day rolling average
The color-coded map, tracking each county's performance in the metric and associated color status, has been updated to reflect these changes.
CLICK HERE TO VIEW NEW COLOR-CODED MAP
In the event of an outbreak within a contained location, such as a correctional facility, nursing home, etc., all positive inmates/residents will still count as one positive incidence toward the metric since they will remain within a confined environment and unable to contribute to community spread. However, the number of positive staff members will now each count as one full positive incidence toward the school metric, since these individuals would be potentially able to contribute to community spread outside of the facility.
"I think this is where we have really become innovative," said West Virginia Coronavirus Czar Dr. Clay Marsh, comparing West Virginia's school metric to the Harvard Global Health Institute's COVID Risk Level Model, which served as the original inspiration for the school metric.
"The Harvard model counts people that are both spreading in the community and spreading in these congregate settings, like nursing homes and prisons, as equal," Dr. Marsh continued. "We have basically decided that we're really trying to focus on just the community spread.
"That is actually, to me, a real innovation from the Harvard model, particularly when it comes to opening schools and and looking at other community-based activities."
Unless amended above, all other parts of the original plan announced Friday remain unchanged.
Additionally Monday, the West Virginia Department of Education posted a summary of each county's re-entry plan on the WVDE website.
GOV. JUSTICE RECAPS WEEKEND BRIEFING WITH VICE PRESIDENT MIKE PENCE
Also on Monday, Gov. Justice offered a reminder that over the weekend he welcomed Vice President Mike Pence to West Virginia, along with several other national and state leaders, for a briefing to discuss efforts being made to combat the spread of COVID-19 and safely reopen the state.
"We had an opportunity to sit down with Vice President Pence and his team to discuss how we're attacking COVID-19," Gov. Justice said. "And really, they were very impressed with what we have done thus far in West Virginia."
"Thank you for your leadership during this extraordinarily challenging time," Vice President Pence said to Gov. Justice during Saturday's briefing. "I truly do believe, Governor, that because of your leadership and because of this team you have assembled and because of the cooperation of the people of West Virginia, you have saved lives in this state."
Vice President Pence and Gov. Justice were joined for the briefing by U.S. Senator Shelley Moore Capito, Congresswoman Carol Miller, Congressman Alex Mooney, United States Secretary of Agriculture Sonny Perdue, United States Centers for Medicare & Medicaid Services Administrator Seema Verma, West Virginia Coronavirus Czar Dr. Clay Marsh, and West Virginia National Guard Adjutant General Maj. Gen. James Hoyer.
During Monday's briefing, Gov. Justice added that the Vice President praised West Virginia's low number of positive cases and high rate of testing. Vice President Pence also applauded West Virginia's color-coded metric-based plan to get students back to school, as well as the state's aggressive testing of nursing homes and procurement of PPE.
"I can tell you that President Trump, the Vice President, and their whole team are all-in and trying to help, in every way they possibly can, in West Virginia and all across our nation," Gov. Justice said. "Keep them in your thoughts and prayers because they have a really, really tough job."
COVID-19 CASE NUMBERS UPDATE
Gov. Justice again reported modest improvement in some of West Virginia's COVID-19 case numbers. After experiencing 178 new positive cases over the weekend, Gov. Justice announced that the number of active cases and COVID-19-related hospitalizations are both down from last week.
West Virginia's statewide rate of COVID-19 transmission – also known as Rt – is currently tied for the 13th-best such rate in the country. If a given state's Rt value is above 1.0, it means the virus will spread quickly, while values under 1.0 mean infections are slowing. West Virginia's Rt has remained under 1.0 every day since July 6, 2020; the same day that the Governor instituted his Statewide Indoor Face Covering Requirement.
Despite the relative success in COVID-19-related numbers across the state, the Governor added that close attention is being paid to Logan County, which still has 243 active cases. Gov. Justice announced that, at his direction, the West Virginia National Guard and the DHHR are sending support staff to help the Logan County Health Department with data entry to ensure their records are up-to-date.
ACTIVE CHURCH OUTBREAKS REMAIN IN THREE COUNTIES
Also Monday, Gov. Justice announced that church-related outbreaks remain active in three counties across West Virginia: Cabell, Taylor, and Wood counties. These outbreaks account for about 42 total cases combined.

FREE COVID-19 TESTING
Gov. Justice also updated the schedule of upcoming free community COVID-19 testing events taking place over the next several weeks at various dates and times in multiple counties across the state.
The effort is part of a plan to provide free optional testing to all residents in several counties that are experiencing higher rates of COVID-19 transmission. It targets residents who have struggled to be seen by a physician or do not have insurance to pay for testing. However, other residents, including those who are asymptomatic are welcome to be tested.
Testing details listed below in chronological order:
Lincoln County (1 of 2)
Wednesday, August 19
10:00 AM – 3:00 PM
Harts PK-8: 1246 McClellan Highway, Harts, WV
Hancock County
Friday, August 21
1:00 PM – 7:00 PM
Weir High School: 100 Red Rider Road, Weirton, WV
Saturday, August 22
10:00 AM – 4:00 PM
Weir High School: 100 Red Rider Road, Weirton, WV
Boone County
Tuesday, August 25
10:00 AM – 6:00 PM
Madison Civic Center: 261 Washington Avenue, Madison, WV
Lincoln County (2 of 2)
Wednesday, August 26
10:00 AM – 3:00 PM
Alum Creek Church of Christ: 2368 Childress Road, Alum Creek, WV
Mason County
Friday, August 28 & Saturday, August 29
9:00 AM – 4:00 PM
Webster County High School: 1 Highlander Drive, Cowen, WV
Webster County
Saturday, August 29
9:00 AM – 5:00 PM
Webster County High School: 1 Highlander Drive, Cowen, WV
Nicholas County
Thursday, September 17
12:00 PM – 8:00 PM
Nazarene Camp: 6461 Webster Road, Summersville, WV
SMALL BUSINESS GRANTS: $9.5 MILLION HAS NOW BEEN AWARDED
Also today, Gov. Justice provided an update on small businesses that have applied for funding through the Governor's West Virginia CARES Act Small Business Grant Program, reporting that over 2,300 applications have been submitted, with more than $9.5 million being awarded to date.
The initiative is providing $150 million of West Virginia's CARES Act funding to qualifying businesses across the state. Any West Virginia-based small business, in existence on March 1, 2020, with 1-35 employees, is able to apply for up to $5,000 in grant funding.
Businesses planning to apply must first be registered as a vendor with the State to be eligible. Guidelines for the grants and instructions on how to apply are available at Grants.wv.gov.
The application will remain open until Sept. 30, 2020.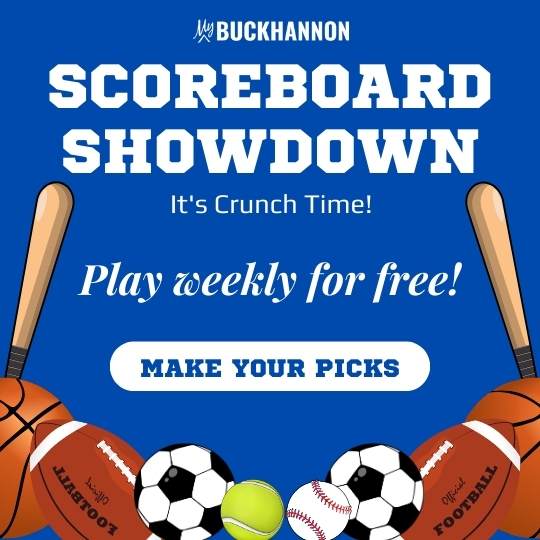 CITIES/COUNTIES GRANT FUNDING: $78.4 MILLION HAS NOW BEEN AWARDED
Also today, Gov. Justice provided an update on cities and counties throughout West Virginia applying for funds through the federal CARES Act, reporting that more than $78.4 million has now been awarded all across the state.
A new web portal is now available for city and county government officials to apply for this grant funding, at grants.wv.gov. Interested parties can also call the helpline: 1-833-94-GRANT.
Each of the recipients of CARES Act funding, along with grant amounts, are now available to view through the COVID-19 transparency web portal provided by West Virginia State Auditor's Office.
WEST VIRGINIA STRONG SUMMER FOOD ASSISTANCE MAP
Also, Gov. Justice reminded West Virginians that an interactive free-feeding location map, designed to help connect citizens in need to food resources across the state, is available online.
More than 696 free-feeding locations have now been made available through a multi-agency effort between the West Virginia National Guard, the West Virginia Department of Education, the West Virginia Bureau of Senior Services, the West Virginia Voluntary Organizations Active in Disaster (WV VOAD), and the United Way.
If food distribution locations aren't available in some communities, individuals are encouraged to call 211 for further assistance.
WEST VIRGINIANS URGED TO PARTICIPATE IN CENSUS
Once more today, Gov. Justice asked all West Virginians to participate in the 2020 United States Census.
Every West Virginian who does not respond to the Census represents a loss of $20,000 in federal funds over the next 10 years for the state and its local communities. The funds can go toward things like healthcare, education, infrastructure, school lunch programs, and more.
Be counted in minutes: 2020census.gov.
ADDITIONAL INFORMATION
Click here to view all Executive Orders and other actions taken by Gov. Justice to combat the spread of COVID-19 in West Virginia.
For more information about COVID-19 prevention and more, call the State's toll-free hotline at 1-800-887-4304 or visit Coronavirus.wv.gov.