BUCKHANNON – The City of Buckhannon has selected an on-call engineering firm in preparation to undertake a cluster of infrastructure projects funded by money from the American Rescue Plan Act of 2021, or ARPA.
At its meeting Sept. 14, Buckhannon City Council accepted a recommendation to hire Potesta & Associates, a professional engineering and environmental consulting firm with locations in Morgantown, Charleston and Winchester, Virginia, on an on-call, as-needed basis to assist with water, stormwater, and sanitary sewer-related infrastructure improvement projects.
City public works director Jerry Arnold said a committee comprised of himself, city engineer Jay Hollen, city code enforcement/zoning officer Vincent Smith and mayor Robbie Skinner had narrowed the seven firms who expressed interest to three: Potesta, Civil & Environmental Consultants, Inc., and Thrasher Engineering. After interviewing the three firms, Potesta was tapped as the top choice.
"I will tell you that all three of those firms, I believe, could have done an excellent job for the City of Buckhannon," Arnold said. "The scoring process was extremely close and from the three firms we interviewed — which we interviewed (CEC) Civil & Environmental Consultants, Inc., Potesta and Thrasher – and based on the actual total scores, we selected Potesta, and I'll tell you, it was very close on all three fronts."
Earlier this summer, the city sought letters of interest and statements of qualifications from consulting engineering firms to assist Hollen and city officials with engineering studies, preliminary design, final design, geotechnical capabilities and material testing services, among other tasks.
Hollen explained the municipality's rationale.
"The reason for this was … because we want to get in front of these ARPA project monies, so one of the questions we asked was, 'If we select your firm, when can you start working with us on ARPA-funded projects, especially time-sensitive ones like the Tennerton Water Storage tank project?'" Hollen said. "Several firms commented that we were way ahead of the game."
The City of Buckhannon is receiving nearly $2.4 million in ARP money from the federal government, and in June, council approved spending those funds on nine water, sanitary sewer and storm sewer projects.
The next step is to enter into financial negotiations with Potesta regarding how much the city will pay the firm for its services.
Councilman CJ Rylands made a motion to accept the recommendation to hire Potesta, and councilman David Thomas seconded it before it passed unanimously.
Also during the Sept. 14 meeting, council approved the hiring of a part-time help desk support specialist from Fred W. Eberle Technical Center for the Stockert Youth & Community Center, who will serve as a technology assistance intern at the center. The city will pay the intern, and then be reimbursed by the Upshur County Board of Education, city finance and administrative director Amberle Jenkins said.
SYCC director Debora Brockleman explained the FETC intern's duties.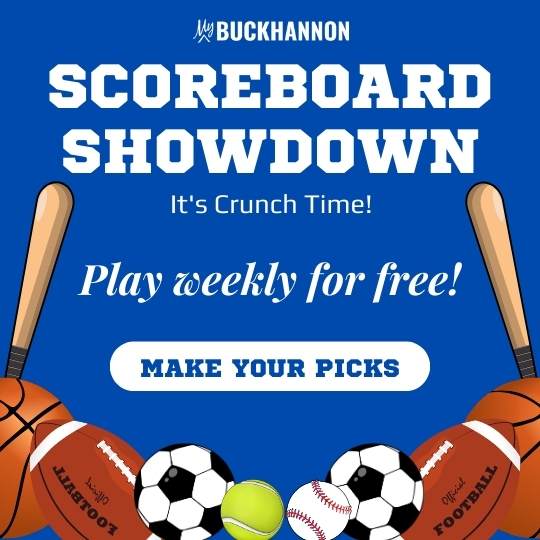 "Basically, in a nutshell, he is there for any technical questions kids have with the iPads or Chromebooks or just the desktops that the kids use after school with tutoring," she said. "Since we're just getting into the school year, kids haven't had a lot of homework, but he is moving through and updating all of our equipment and making sure the anti-virus programs and all of that is updated.
In other city news:
Council set trick-or-treat in the city for 6-7:30 p.m. Saturday, Oct. 30. The city is encouraging families to follow the Centers for Disease Control & Prevention guidance, which can be found here.
Council approved the purchase of iWorQ Systems, Inc. software upgrade, a community development and public works cloud-based software system that is used to manage local governments' daily processes, including code enforcement; sidewalk and streets projects maintenance; facilities management; permit issuance; citizen engagement and more at a cost of roughly $17,000 annually.
Mayor Robbie Skinner declared Sept. 17-23 U.S. Constitution Week throughout the City of Buckhannon at the request of the Elizabeth Zane chapter of the Daughters of the American Revolution. Sept. 17, 2021, marked the 234th anniversary of the drafting of the U.S. Constitution.