ELKINS – The Augusta Heritage Center of Davis & Elkins College is kicking off its summer session with a bang. Cajun, Creole and Classic Country Week, July 7-12, brings an array of spectacular talent for students and locals across the campus.
The week is packed full of opportunities for the public, including dances almost every night, jam sessions, concerts, lectures, mini-classes and much more. Admission to the evening dances is $7 for the general public, $5 for students and AmeriCorps, and free to the D&E community.
Admission to the weekly concerts is $12 for the general public and $6 for students with an ID on the night of the show. Many other events are free. For a complete schedule of events for each week of Augusta, visit www.augustaheritagecenter.org or call the Augusta office at 304-637-1209 to request a public events rack card.
Area residents who want to sample an Augusta class but are unable to attend all-day sessions will have opportunities with evening mini-courses.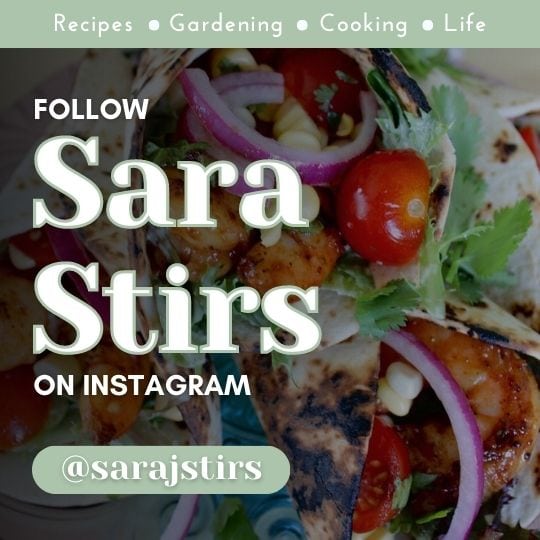 The array of classes scheduled from 6-7:15 p.m. Monday, July 8 through Thursday, July 11 are: Accordion from Scratch with Drew Simon, Balfa Traditions with Christine Balfa, Cajun Dance 101 with Amelia Biere, Cajun Men Cook with Johnny Navare, Focus on Dennis McGee with Mitch Reed, Harmony Singing with Debbi Kauffmann and Arty Hill, Seconding the Fiddle with Blake Miller, and Watching – And Singing! – the Songs of Early Country Music TV with Mary Battiata.
To sign up, call the Augusta Office at 304-637-1209.
The week begins Sunday, July 7 with a Cajun dance in the open-air Augusta Dance Pavilion. Music will be provided by Blake Miller, Jesse Lege and friends. Pizza, beer and wine will be available for purchase at the pavilion.
At 7 p.m. Monday, July 8, Sarah Brown will lead a free a lecture and demonstration on Letterpress Printing and Wood Engraving. A Cajun dance will follow at 8 p.m. in the Augusta Dance Pavilion with Jimmy Breaux and friends.
Audiences are in for a variety of talent as top performers of Cajun, Creole and classic country present two evening concerts, scheduled for Tuesday, July 9 and Thursday, July 11. Ginny Hawker, Emily Miller, Blake Miller, Walter Mouton and many other Cajun, Creole and classic country artists will grace the stage.
Concerts begin at 7:30 p.m., doors open at 7 p.m. and tickets go on sale at 6 p.m. The Tuesday evening concerts will be in Myles Center for the Arts Harper-McNeeley Auditorium, while the Thursday evening concerts will take place outdoors on Myles Plaza. Tickets may be purchased online at www.augustaheritagecenter.org or at the door.
Prior to the concert on Thursday, July 11, a Craft Student Reception, featuring exhibits by the craft, folklore and folk arts for kids classes, will take place from 6:15-7:15 p.m. in The Joni and Buck Smith Arts Forum of Myles Center for the Arts. The silent auction scholarship fundraiser will be up throughout the week and concludes at the Thursday concert intermission. To make an item donation, contact the Augusta office.
Dances in the pavilion will immediately follow the concerts and admission is included with the purchase of a concert ticket. A honky-tonk dance is planned for Tuesday with music by the Classic Country Week staff and Thursday's dance will feature Corey Ledet and his Zydeco band.
On Thursday, following the concert, there will also be a student honky-tonk dance in Madden Student Center where Classic Country Week participants perform with a staff band.
Wednesday, July 10 is packed with free events. The weekly Pickin' in the Park gets underway at 6 p.m. in Elkins City Park with Augusta students, staff and local old-time, gospel and country jam sessions.
The annual Cajun scholarship fundraiser Fais Do-Do, complete with gumbo, music and dancing, begins at 8 p.m. on Halliehurst porch. The menu includes gumbo and potato salad cooked by Jackie Miller's Cajun Cooking Class. Donations are encouraged.
At 10 p.m., the Zydeco Dance Party with Corey Ledet and his Zydeco Band will be held in The Icehouse and a country music jam with staff and participants will take place on the back of Halliehurst porch. Jam sessions will go late into the evening throughout campus.
On Friday, July 12, area residents are invited to attend the Cajun & Creole Participant Showcase from 1:30-3 p.m. and Classic Country Week Participant Showcase from 3-5 p.m. in Madden Student Center.
Week one of Augusta's summer program will conclude with a honky-tonk dance beginning at 8 p.m. featuring music by the classic country staff, followed by a Cajun dance with Walter Mouton, Chris Miller and friends. Jam sessions will go late into the evening all over campus.
The Augusta Summer Session continues with Blues & Swing Week and Old-Time Week, July 14-19, and Bluegrass Week and Vocal Week, July 21-26.
The grand finale to the summer sessions is the Augusta Festival on Saturday, July 27 in Elkins City Park. Activities include a juried craft show, West Virginia Open Fiddle & Banjo Contest, activities for children, craft demonstrations and performances. The festival will conclude with a Mountain Stage Concert with Larry Groce in Myles Center for the Arts Harper-McNeeley Auditorium.
Performers include Chance McCoy, Cathy Fink, Marcy Marxer & Sam Gleaves, T-Mart Rounders and Jody Carroll. General admission tickets are $25. Student tickets are $15 and are available with student ID at the box office on the night of the concert only. Concert tickets includes admission to the dance in the open-air Augusta Dance Pavilion following the concert. To purchase tickets, call the Augusta Office at 304.637.1209 or visit www.augustaheritagcenter.org.
A Center of Excellence for over 45 years, the Augusta Heritage Center of Davis & Elkins College offers several week-long programs featuring instruction in many traditions of music, dance, craft and folklore.
Concerts, dances, a summer festival and other heritage arts events are part of the Augusta experience. The Augusta Heritage Center is also home to significant collections of field recordings, oral histories, photographs, instruments and Appalachian art.
Programs offered by the Augusta Heritage Center of Davis & Elkins College are presented with financial support from the WV Division of Culture and History, and the National Endowment for the Arts, with approval from the WV Commission on the Arts. Local support is provided by the Randolph County Convention and Visitors Bureau and the Randolph County Commission.
Related to the Presbyterian Church (U.S.A.), Davis & Elkins College is located in Elkins, 2 hours east of Charleston, 3 hours south of Pittsburgh and 4 hours west of Washington, D.C. For more information, please visit the College website at www.dewv.edu or call 304-637-1243.